Ed Miliband has urged Labour to get on with fighting the Conservatives as controversy and infighting continue to rage within the party.
Speaking on BBC Two's Newsnight, the former party leader addressed the debate over Jeremy Corbyn's association with the Stop The War coalition.
Miliband said that winning the next General Election, and not Corbyn's "other political engagements", should be the party's focus.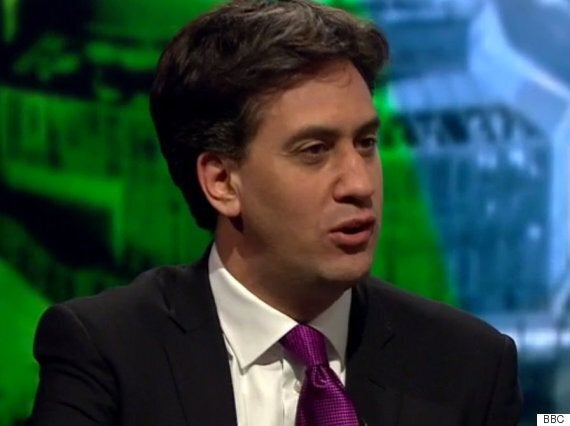 Ed Miliband urged his party to focus on winning the next General Election
He refused to condemn Corbyn's involvement with the group, saying: "I'm not going to commentate on what organisations Jeremy Corbyn chooses to be a member of.
"He's got a long-standing association with this organisation, he's got a long-standing opposition to different types of intervention. He spoke on this in the Syria debate.
"I think our party's focus should be on taking the fight to the Tories and working out the ideas that are going to win us the next general election, not Jeremy Corbyn's political engagements."
On Friday night, Corbyn defied some of his MPs by attending the Stop The War Christmas fundraising dinner in south London.
Several Labour MPs had warned the Islington North MP to distance himself from the anti-war campaign after its website had hosted blogs suggesting Paris had "reaped the whirlwind" of French airstrikes in Syria and linking IS support to that of anti-fascist fighters of the 1930s.
In a speech at the dinner, Corbyn said: "The Stop the War Coalition has been one of the most important democratic campaigns of modern times.
"It has brought hundreds of thousands of people on to the streets time and again. It has organised protests and lobbies in every part of the country, including by military families.
"Most of all, it has been shown to be right in opposing more than a decade of disastrous wars - in Afghanistan, Iraq and Libya – while many of its most vociferous critics supported them.
"The anti-war movement has been a vital force at the heart of our democracy. Branding it as somehow illegitimate is an attempt to close down democratic debate and campaigning."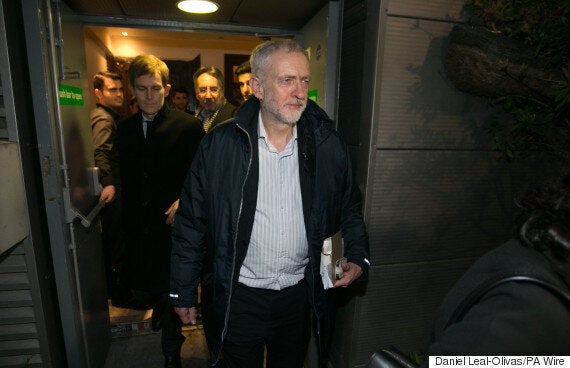 Corbyn leaves the fundraising dinner on Friday night
Stop the War chairman Andrew Murray said it was "ridiculous" to suggest that Mr Corbyn should have stayed away from the event.
He told Sky News: "First of all, ridiculous that when Britain has voted for war, a life-and-death matter literally, people are talking about a Christmas fundraising party.
"Secondly, it's absurd because Jeremy Corbyn helped found the Stop the War Coalition, he has campaigned with us for 14 years now. Why on earth should he not celebrate Christmas with his closest friends and his strongest supporters?"
Corbyn has been a longtime supporter of Stop the War and only decided to step down as its chairman when he was elected as Labour leader by a landslide of Labour members in September.