The ratings are in for the first part of this year's 'X Factor' final and… well… let's just hope Simon Cowell is sitting down before he reads them.
While 224,000 people also caught up on ITV+1, this still makes it the lowest-watched 'X Factor' final in the show's 11-year history, and marks a drop in over two million from last year's outing.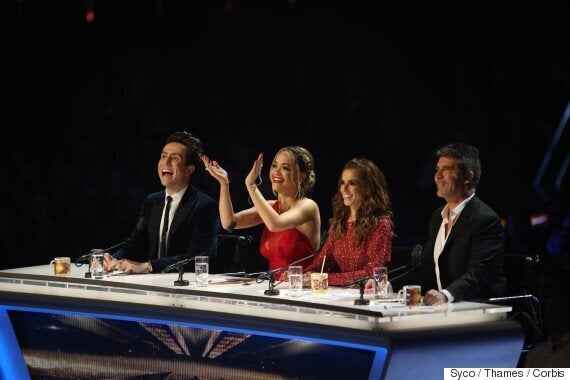 The 'X Factor' panel on Saturday night
In even worse news for the show, its rival, 'Strictly Come Dancing' is still clinging onto its place at the top of the ratings battle, drawing in 9.67 million viewers in its time slot.
Sunday night's show will feature performances from some of the biggest names in British music, including Adele and One Direction, will it will also see either Louisa or Reggie 'N' Bollie succeeding Ben Haenow in the 'X Factor' throne.
Tune in from 8pm on ITV to see which of them is voted the public's winner.