In a somewhat surprising alliance, the NHS and Tinder have formed a super team to draw attention to the importance of organ donation.
Using celebrities such as Made in Chelsea's Jamie Laing, Olympic Gold Medallist Jade Jones MBE and Emmerdale's Gemma Oaten, they have created profiles on the dating app which will promote its campaign to 18-35 year olds.
Users who swipe right to the profiles (which means 'yes' in Tinder language) will receive a message that says: "If only it was that easy for those in need of a life saving organ to find a match."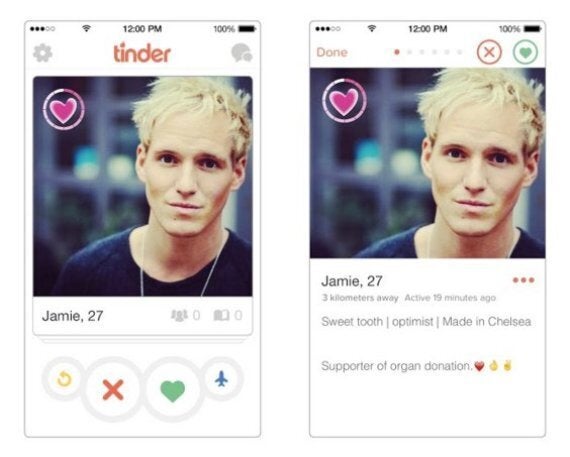 Tinder have partnered with the NHS all in the name of organ donation
The scheme partners Tinder with NHS Blood and Transplant and draws attention to a different kind of match – that of an organ donor.
The campaign will highlight that there are thousands of people waiting for a transplant, and will encourage people to donate by clicking on a link provided to sign up on the NHS Organ Donor Register.
All of this is in the efforts to increase the chance that patients in the future will receive the organ match they need.
There are just under 7,000 people currently on the UK transplant waiting list. In the last decade, more than 6,000 people across the UK have died while awaiting an organ transplant.
Hermione Way, Tinder's head of European communications said: "We're delighted to have teamed up with NHS Blood and Transplant to help save lives. Tinder users regularly make the decision to swipe left or right wondering whether someone may be the person they are looking for.
"While those swiping decisions are important and could be the first step to a successful relationship, we hope that the NHS profiles featuring Jamie, Jade and Gemma will encourage people to make and act upon a different decision too – to sign up as an organ donor."