Christmas came early this week when Out of the Blue, everyone's favourite all-male a capella group, released its annual festive season single, with the boys covering the classic 'Santa Baby'.
The Oxford-based university group, which was founded in 2000 and is composed of Oxford University and Oxford Brookes students, shot to fame in 2011 when its members reached the live semi-finals of Britain's Got Talent.
"Santa Baby is a playful holiday staple," said Deon Fang, the group's president.
"After the success of Hips Don't Lie and All I Want For Christmas Is You, Santa Baby is perfect for us because we don't take ourselves too seriously."
All of the proceeds from the charity single are being donated to Helen & Douglas House, the world's first children's hospice.
Out of the Blue's 2014 cover of Mariah Carey's All I Want For Christmas raised more than £5,500 for the organisation.
Will Northcott, a vocalist in the choir, said the group hope to raise even more for the charity this year.
"They are so appreciative of our efforts," Northcott told HuffPost UK.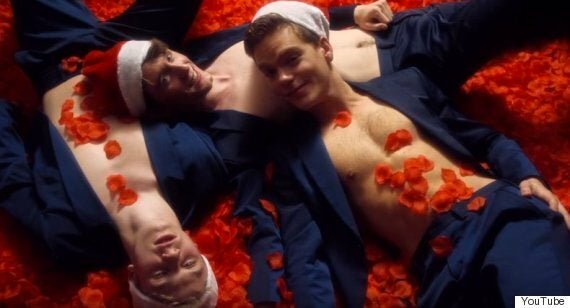 The group shot to fame on Britain's Got Talent
"We visit once a term and we absolutely love it because the children, their families and the staff are an absolute joy to be around and it's a really uplifting experience.
"To help raise money for them with these videos is such an honour!" he added.