The Duchess of Cambridge chose to wear this season's hottest Christmas party trend - the little red dress - to a festive event.
She donned an old favourite for the family school Christmas party at the Anna Freud Centre in Hampstead, North London. The Centre provides specialist help for children and young people with mental health problems.
The scarlet Alexander McQueen dress was custom made for Kate by the label's creative director Sarah Burton, based on a sleeveless design from the pre-fall 2011 collection.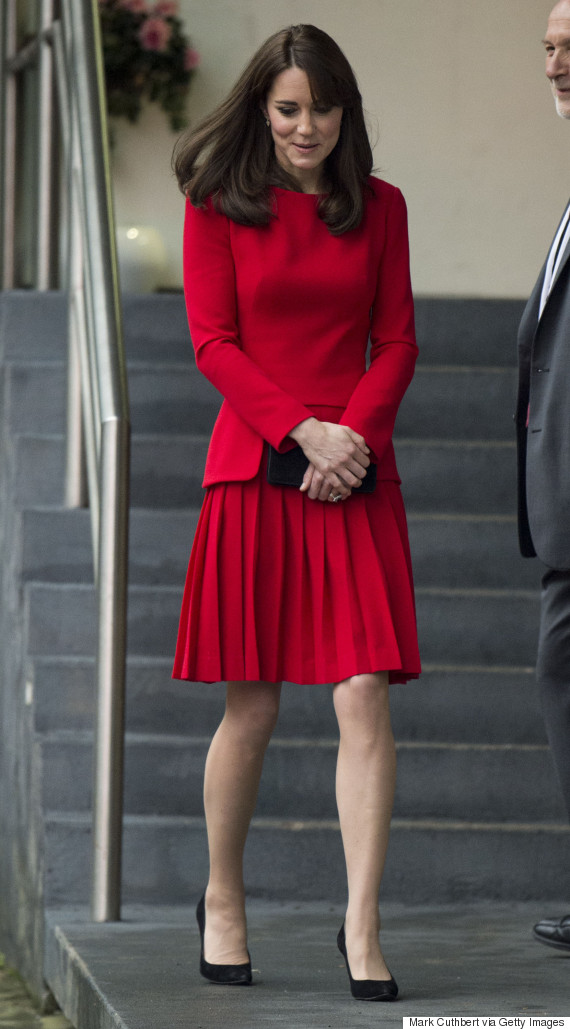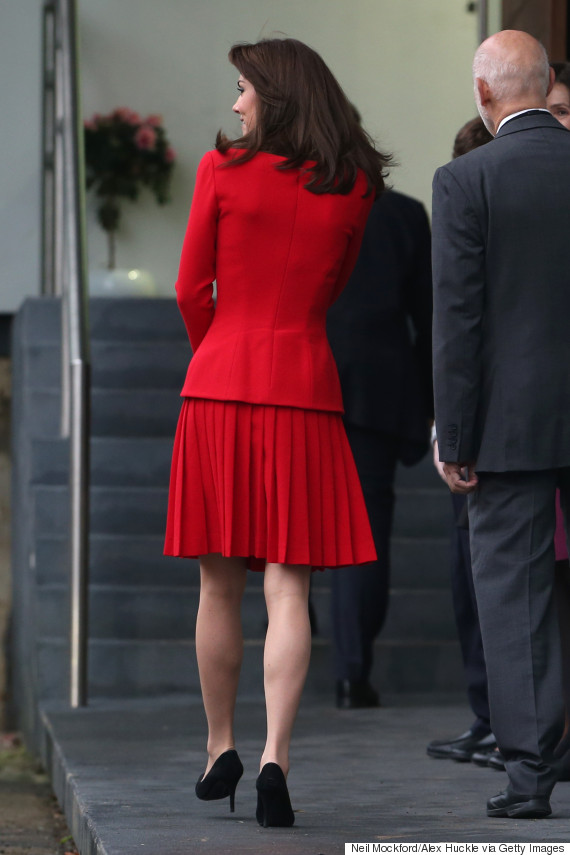 McQueen is one of Kate's favourite labels - she famously wore Burton's designs on her wedding day and for Princess Charlotte's christening - and she is particularly fond of this pleated dress having previously worn it on a number of high profile occasions: The Duchess of Camridge in McQueen at the Queen's Diamond Jubilee River Pageant Flotilla in 2012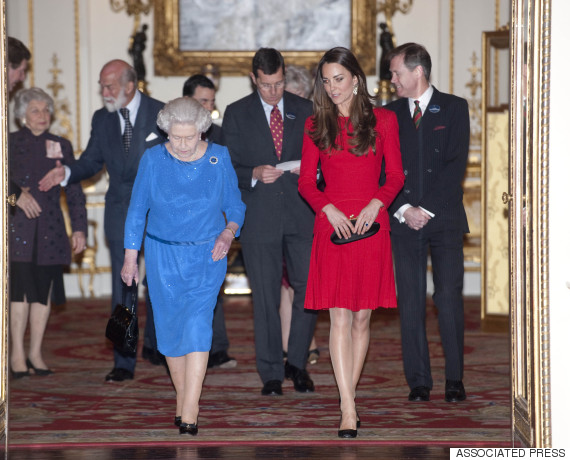 The Duchess of Cambridge walks with Queen Elizabeth at a Reception for the Dramatic Arts, in Buckingham Palace, London, on Monday 17 February 2014
SEE ALSO:

Here's Where To Buy The Duchess Of Cambridge's Houndstooth Coat

Duchess Of Cambridge Wears Princess Diana's Tiara To Royal Event

The Duchess Of Cambridge Is Taking More Fashion Risks And It's Paying Off
Kate's dress was custom-made, but if you want to channel her festive style, check out the dresses in the gallery below: