The world went wild this year over reports of a secret Nazi train laden with gold and hidden in Poland.
But in a blow to those searching for the train, it now seems that, while there is a secret tunnel, it contains no such vehicle.
Polish geology experts said at a news conference on Tuesday that they believed that there was no train.
The Associated Press reported that experts from the University of Science and Technology in Krakow examined the site in Walbrzych, in southwestern Poland, last month using magnetic and gravitation equipment.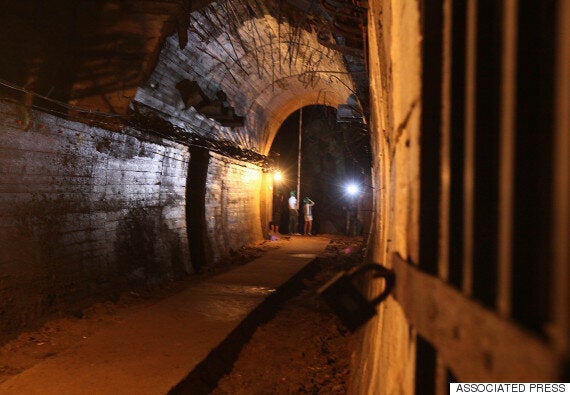 One of the many tunnels dug during the war around Walbrzych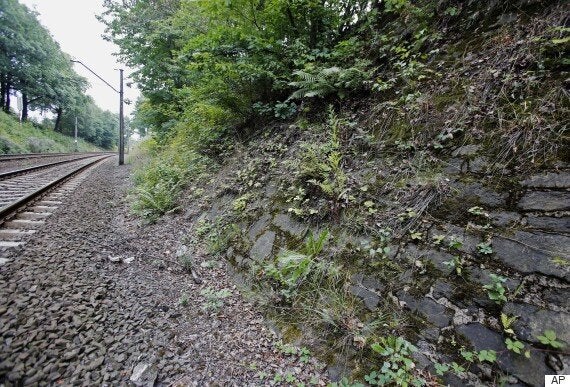 The site where the train was thought to be hidden
But the head of the team, Janusz Madej, said "according to our examination, there might be a tunnel there but there is no train there."
Thermal imaging cameras, magnetic field detectors and radars were used to survey the the site
But speaking before him, explorer Piotr Koper insisted his examination of the site indicated there is a secret tunnel there and some readings on his geology equipment might suggest the existence of a hidden war train.
Koper and another explorer, Andreas Richter, told Walbrzych authorities earlier this year that they had located an armoured Nazi train hidden in a secret tunnel by railway tracks in the city.
More than 9km of tunnels were dug by prisoners of war held by the Nazis near Walbrzych.
A number of legends surround the tunnels - some more plausible than others, such as the gold train, which some claimed was booby-trapped with explosives.
Military experts were brought in to examine the suspected site earlier this year...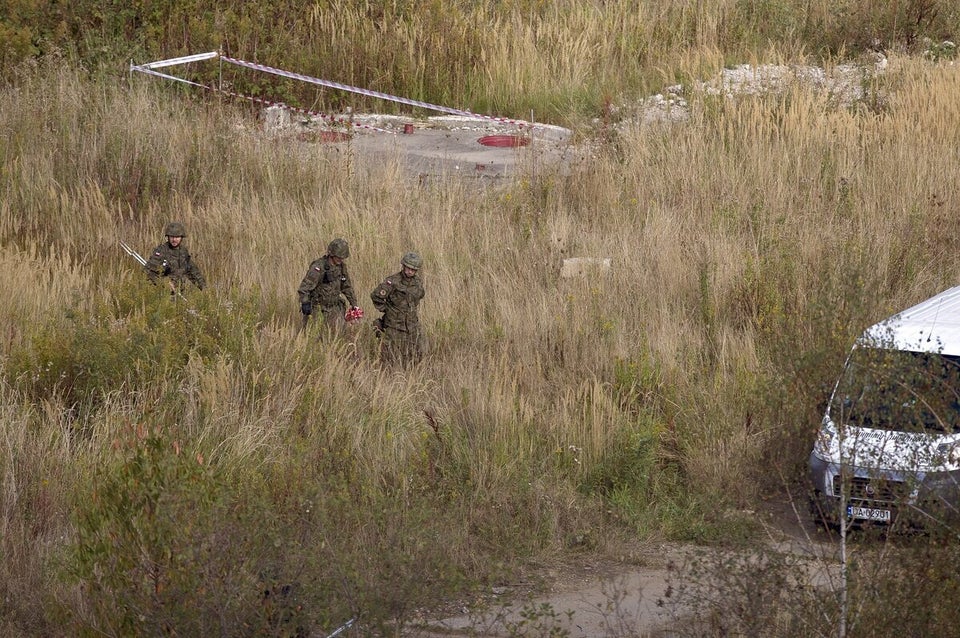 Nazi Gold Train