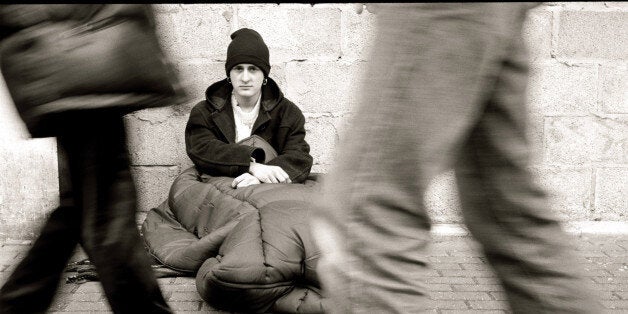 Students at Bristol University thought it would be a great idea to put on a "hipsters and homeless" fancy dress party - but were forced to change the theme following outrage.
The committee of students - known as a "Junior Common Room", or JCR - organised the party for those living at City Centre Living accommodation in the city centre. The party, due to be held in January, is to celebrate "refreshers fair", where students attending have to choose different fancy dress themes.
Speaking to student site The Tab, first year medic student Hettie Stevens said: "Overall I just think this is a really sad reflection on attitudes towards the homeless community, especially at this time of year when there is usually a far more positive change.
"I sit in lectures about treating everyone equally and yet this is going on in our student community.
"How is it seen as acceptable to make a mockery of people who have already experienced such hard times in their lives?"
Students are now demanding the profits from the night be donated to a homeless charity.
Steve Jones, chairman of homeless charity the Bristol Soup Run Trust, told the Bristol Post: "I find it offensive. In some respects things such as these trivialise how serious homelessness is. It's making light of a problem which is growing by the day, especially with the current economic climate.
"You can't generalise a homeless person like this, it's becoming increasingly hard to know. The days of a man with a dog on a lead are long gone.
"In general we get a lot of support from young people and I'm sure this is a small minority. I just hope one day they don't find themselves in that situation."