While everyone is busy worrying about whether there's going to be a white Christmas, the Met Office has revealed some rather more interesting weather news: 2016 is set to be one of the hottest on record.
The annual global temperature forecast from the Met Office suggests 2016 will be between 0.72C and 0.95C above the long-term average of 14C, the Press Association reports.
Man-made global warming, along with a smaller effect from the natural "El Nino" phenomenon in the Pacific, are expected to push temperatures towards record levels next year.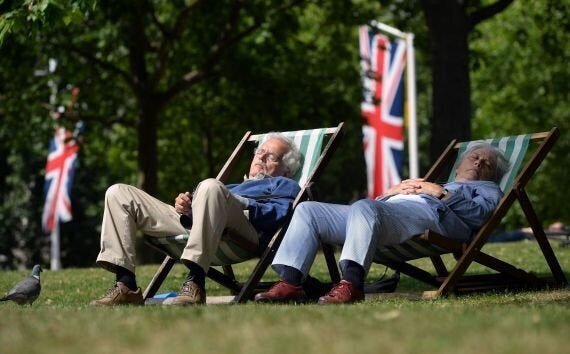 Next year is set to be the hottest on record
Professor Chris Folland, Met Office research fellow, said: "2015 is on track to be the warmest year on record, and this forecast suggests 2016 is likely to be as warm, if not warmer."
The forecast for 2016 is higher than the predictions for 2015 made a year ago, which suggested temperatures would be 0.52C to 0.76C above the 1961 to 1990 long-term average.
The latest data for 2015 suggests it is 0.72C above the average, making it the hottest year on record.
With 2014 also one of the hottest on record, Professor Adam Scaife, head of long-range prediction at the Met Office, said: "This forecast suggests that by the end of 2016 we will have seen three record, or near-record, years in a row for global temperatures."
The Met Office said it does not expect the record-breaking run to continue indefinitely, but it shows how global warming can combine with smaller, natural fluctuations such as El Nino to push the climate to unprecedented levels of warmth.