Designer puppies will be spending the festive period behind bars in quarantine after being smuggled into the UK to be sold to unsuspecting families as Christmas presents.
There is just one week to go until Christmas Day and the next seven days will see people desperate for that 'perfect' pup unwittingly funding the animal smuggling trade.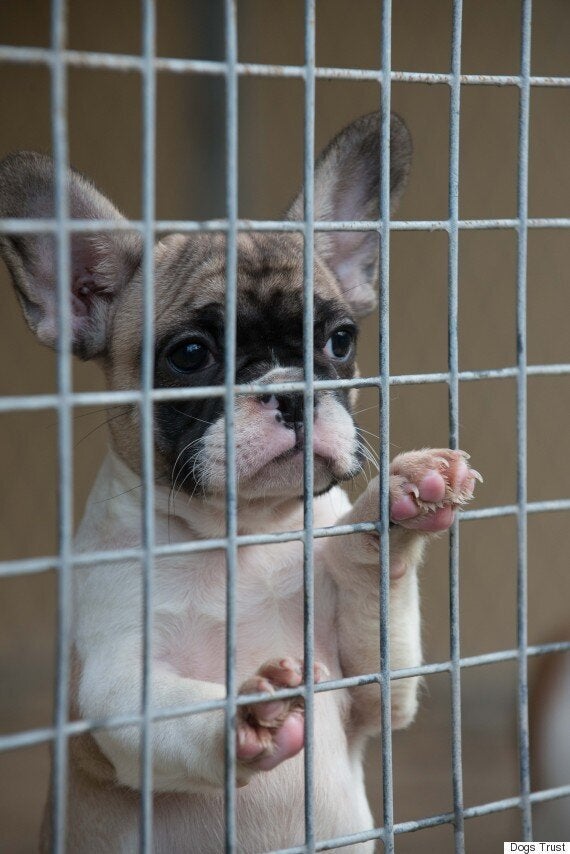 A quarantined French Bulldog
Dogs Trust reveals that during the Christmas season "corrupt eastern European breeders" exploit the demand for designer dogs by smuggling tiny underage puppies hundreds of miles into Great Britain to be sold online.
As part of Dogs Trust's ongoing investigation into puppy smuggling, the charity is making a landmark step forward by pledging to provide care and quarantine of seized smuggled puppies.
On Friday, the charity revealed the first group of designer puppies that were seized from Hungarian transporters who tried to smuggle the young animals into Dover with fake passports and underage, rendering any vaccinations ineffective.
Article continues below slideshow: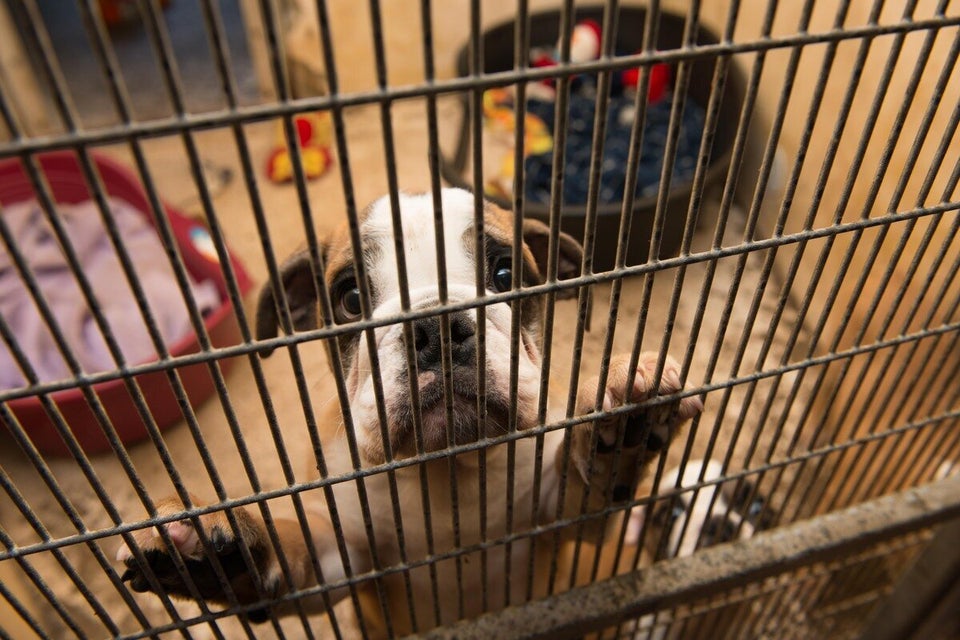 The Puppies Spending Christmas Behind Bars
Paula Boyden, Dogs Trust Veterinary Director, said: "Dogs Trust has pledged to cover the cost and care of taking the seized puppies through quarantine, a charity first in the ongoing fight against puppy smuggling.
"Had we not stepped in, these puppies would have been bought by unsuspecting buyers and they would have undoubtedly been lumped with the hefty quarantine bill and emotional stress.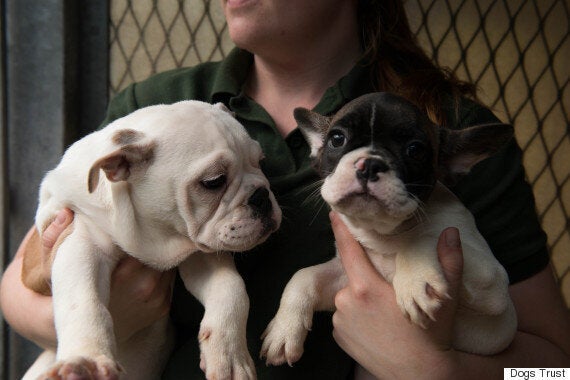 These puppies will be spending Christmas in quarantine
"The puppies have all required veterinary treatment, largely due to the fact they were taken from their mothers too young.
"The reality is that buying puppies online at any time of the year is risky, but we know that buyers are likely to be stung over Christmas, when the demand for puppies ramps up."
French bulldogs, English Bulldogs, Pugs and Chow Chows were among the puppies that were smuggled, destined to be sold as Christmas presents.
Healthy puppies need to be with their mothers for at least eight weeks, but many of those smuggled across the border are transported while they are underage so that they appear "cuter" to potential buyers.
Dogs Trust said that the puppies may have suffered terribly because of this.
Until the animal protection charity stepped in, seized puppies were at risk of being put to sleep or turned away at the borders, which meant another journey of hundreds of miles without food or water.
These dogs are now in the care of Dogs Trust, which never puts a healthy dog down.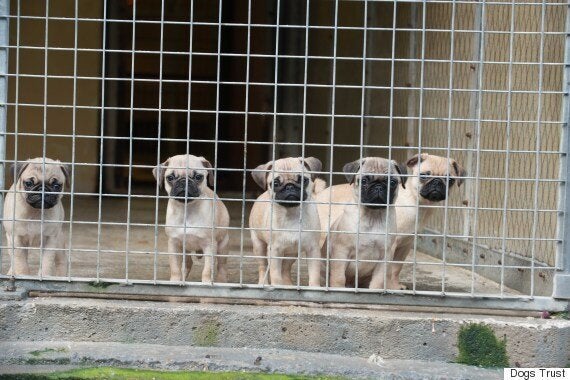 But the charity maintains that the puppy smuggling scandal cannot be left to animal charities to fight alone and Dogs Trust is calling on the Government to lead on a joined up approach.
The puppies will have to spend Christmas behind bars in quarantine as they are at risk of having disease.
The costs will be funded by Dogs Trust, but the charity is calling on members of the public to help them stamp out the Christmas puppy smuggling trade by reconsidering a festive impulse puppy purchase.
Without the intervention of Dogs Trust, 15 UK families could have been introducing an illegal, unvaccinated puppy into their home for Christmas.