Dog trafficking is "leaving a trail of dead puppies" and devastated families in its wake, says the RSPCA, as it calls on the government to clamp down on selling sick animals in England.
The animal protection group said that, under English law, puppies are not considered as precious as scrap metal.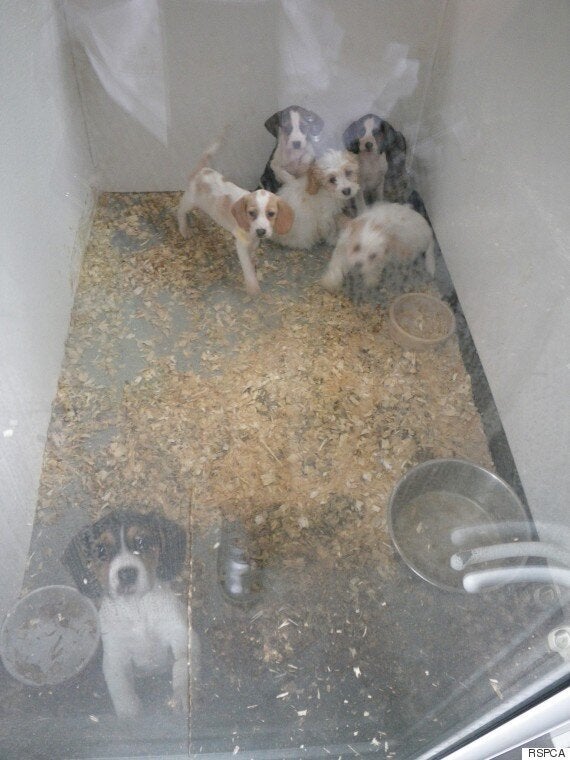 One gang made £35,000 a week selling sick puppies, who were imported from overseas
The RSPCA said that more laws exist to regulate the trade in scrap metal than the puppies and has launched a petition calling on the Westminster to introduce the 'Puppy Dealers Act' in England and clampdown on puppy dealers in the same way.
RSPCA chief vet James Yeates said: "Puppy trafficking is big business with dealers getting rich and leaving a trail of dead puppies and heartbroken families in their wake.
"We believe these poor pups are bought in bulk by dealers looking for the highest profit margin. In many cases the puppies are too young to be away from their mothers and are sick when they are loaded onto vans, before travelling hundreds of miles.
"In 2013 the government brought in new laws to tackle the criminal scrap metal trade in England. But now it's puppies who are being traded like scrap with no regard for their welfare, or even if they live or die.
"It is far too easy to sell puppies and current laws are failing puppies and their parents. The RSPCA wants to see Westminster treat the issue of puppy dealing in England as seriously as they did scrap metal and license anyone who sells a puppy."
The RSPCA is calling for:

Anyone selling a puppy must have a licence
Strong penalties & fines for anyone caught selling a puppy without a licence
A national database of puppy sellers (funded by licence fees) to aid enforcement
All internet and offline advertisers (like Pets4Homes, PreLoved, Friday Ad) must display the licence number of the seller in order to list an advert.
"While this would not stop illegal trading altogether, it would help to remove the huge layer of unregulated puppy dealing we're currently battling, it would give local authorities the tools they need to act and improve protections for puppy buyers," added Mr Yeates.
A survey carried out on behalf of the RSPCA in June 2015, revealed that more than 2 million people had bought a puppy in the last year.
The RSPCA believes that huge numbers of puppies are being trafficked into the country from other EU countries to meet the high demand for pedigree and designer cross-breed puppies in the UK.
Only 63% of adults who have purchased a puppy within the last year surveyed were able to say they were confident that the person they bought the puppy from bred the puppy.
This week the RSPCA uncovered the deception by one set of dealers who made around £140,000 a month in undeclared cash duping unsuspecting members of the public and selling them sick and suffering puppies.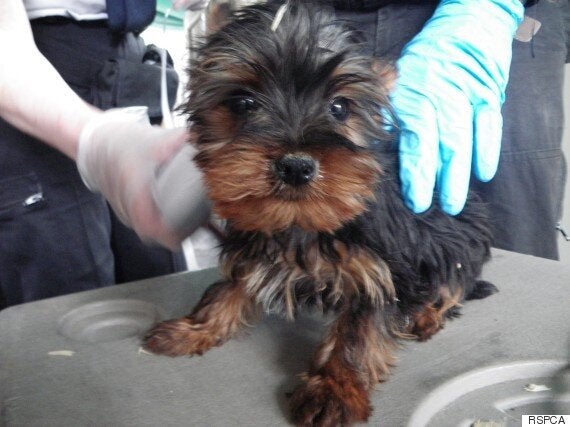 A gang were making £35,000 a week from selling sick puppies
Peter Jones, Julian King and Grace Banks used numerous names, fake homes and even set up their own 'pedigree registration' company to con buyers who thought they were buying happy and healthy puppies that had been raised in a home environment.
The trio told buyers that the puppies for sale had been bred in a homely, family environment and were the first litter.
In fact, weekly deliveries of pups arrived via the ferry from the Republic of Ireland and were kept in pods at a 'holding' address while advertised on the internet, before being sold from a network of rented residential properties set up to look like family homes.
The puppies who died were dumped in wheelie bins.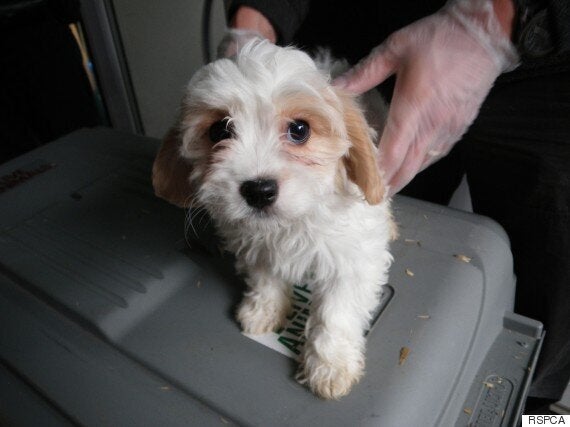 Most of the puppies were important from abroad with serious health conditions
An undercover Special Operations Unit inspector, whose identity has been concealed for their own security, described the "staggering" volume of puppies who were suffering in the trade.
They said: "The first thing that becomes very apparent with some of the cases I've investigated is that these poor puppies are nothing but a commodity to the dealers
"The members of the public buying the dogs are nothing but a target, a cash cow, a means to an end. These dealers have forgotten you and your puppy before you walk out the door. Your story and the health of your puppy means nothing to them. Please do not be fooled into thinking it does."
The undercover inspector said that the disease risk with many of these puppies, large quantities of which are important from Eastern Europe and Ireland, are high.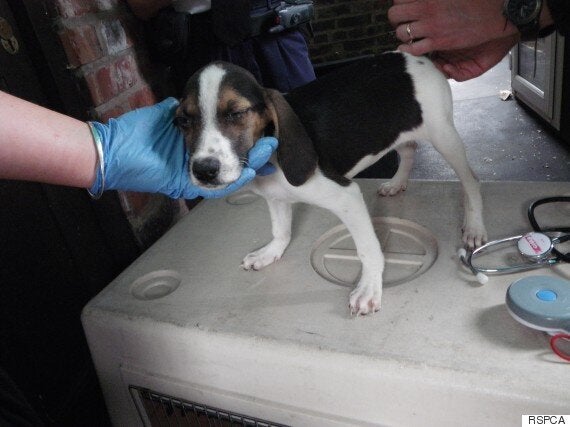 The RSPCA is calling for better regulation of the puppy breeding industry
The inspector added: "When the puppy becomes ill or dies the buyers are left devastated. One of the most upsetting stories I heard was one of a five-year-old little boy finding his beloved first pet dying in a pool of its own blood only 24 hours after purchase. This little boy's puppy died at the vets and he suffered night terrors as a result.
"Not only have the buyers been conned out of hundreds of pounds when buying the puppy but they are often left with huge vets bills to pay, whether the puppy survives or not.
"These buyers are not foolish. They are ordinary hard working people who genuinely wanted to give a dog a good home."
The RSPCA is now urging people to tell Westminster that puppies are more precious than pieces of metal by signing the petition here.