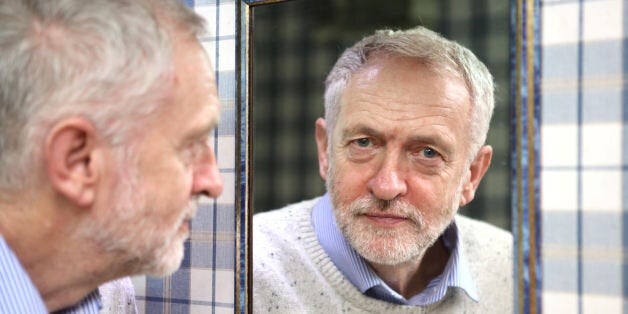 Jeremy Corbyn has thrown down the gauntlet to Donald Trump, inviting him to Finsbury Park Mosque in London to show him how "multicultural, multifaith" Britain works.
He also signals that he wants to end to the US-UK 'special relationship', arguing it is time for Britain to have a 'more independent foreign policy' and to stop following the US in wars overseas.
Corbyn declares that Bernie Sanders can 'of course' still win the Democratic Party nomination, and says that even if he doesn't, he will have pushed Hillary Clinton into adopting more radical positions on taxing the rich.
He also talks of his dismay at the applause and cheering of MPs at the end of the Commons Syria vote, after Shadow Foreign Secretary Hilary Benn made his passionate speech backing military intervention.
"Sorry, we were voting to send bombers in to bomb targets, putting servicemen and women at risk, civilians at risk, you can't cheer when you're going to war. That is 1914 Jingoism, that is past," he told HuffPostUK.
"What I was appalled by was the end of that debate, with mainly Conservative MPs waving their order papers around, clapping and cheering."
A UK Parliamentary petition calling for Trump to be banned from entering Britain on grounds of 'hate speech' had amassed a record half a million signatures.
Corbyn says he would not want to ban the Republican contender for President, but instead invites him to take a tour of his constituency – including Finsbury Park Mosque.
"I wouldn't ban him from coming to the UK," he said. "If Donald Trump wants to come to Britain, absolutely fine, he can come and join me in Finsbury Park mosque.
"And then he can come to the synagogue afterwards. We can have a chat there. We'd go around. We manage to have a coherent, multifaith, multicultural society in London, in Birmingham, in Leicester, all parts of this country. He's welcome to come and see. He might learn something."
Mr Corbyn this month attended a rally of solidarity outside the mosque after it suffered an attempted arson attack in the wake of the Paris terror outrage.
Finsbury Park mosque was once host to Abu Hamza, the cleric who was extradited to the US and in January sentenced to life in prison after being convicted on terror charges. Since police raided it in 2003, its leadership was reclaimed and a brand new board of trustees and imams installed.
Referring to the Democratic race for President, Corbyn refused to rule out Sanders coming out on top.
"He's still got a chance, of course he has. I don't know what the outcome is going to be. I would guess that Hillary will probably win it in the end.
"But participating changes the debate. His challenging of the inequalities in the USA, of the corporate relief and fat cats compared to the working people, he's standing up for public services as opposed to private services, I think has changed the debate.
"So whoever wins the Democratic nomination, some of what Bernie has been saying is going to end up being incorporated into that Democratic programme.
"So it might be that there's going to be a real debate in the Presidential election, which is about the general direction the country takes. I hope that's the case. And I'm very impressed by the numbers that Bernie is getting to his rallies and meetings and as he apparently was impressed by ours, in a much smaller country."
Asked if he wants to end the 'special relationship' between Britain and the US, Corbyn replies: "I am concerned that for the past 60 years we've essentially followed the US foreign policy all around the world.
"And with the exception of Vietnam war, in most cases we've got involved in either overtly or covertly supporting the USA.
"Not all cases, but particularly Afghanistan, Iraq, Libya, Syria. I think we've got to think about this, think about our interventions and think about where we go on these matters."
Asked if that meant he was effectively auditioning for the Hugh Grant role in the movie 'Love Actually' – where a British Prime Minister stands up to an American President in Downing Street – Corbyn smiled.
"I'll watch it over Christmas. In general you get a lot further if you listen to people, by politeness and respect. I don't shout, I listen then I talk."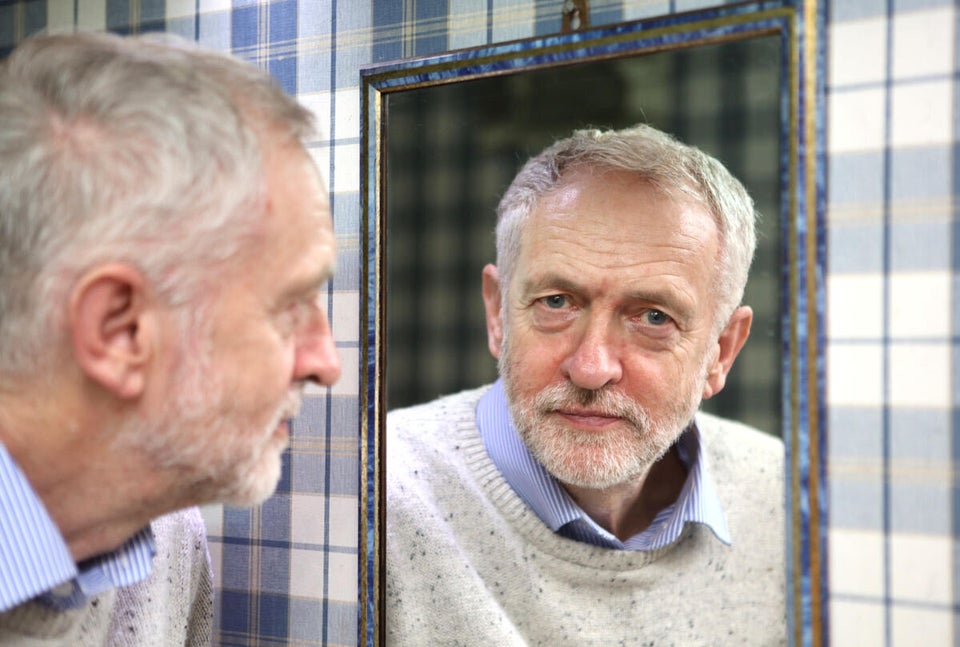 Jeremy Corbyn Interviewed For HuffPostUK