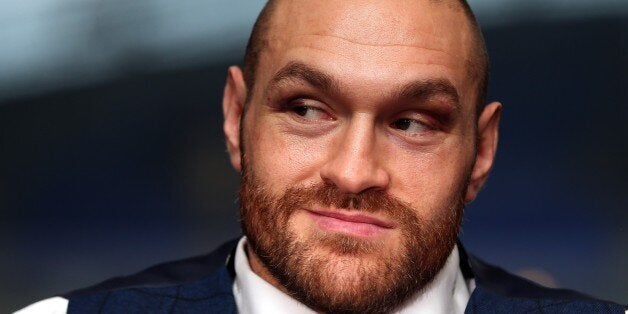 Jeremy Corbyn has told HuffPost UK that wants to have "a chat" with world boxing champion Tyson Fury to tell him that "it's OK" for people to be gay.
The Labour leader offered his invitation to the British fighter ahead of Sunday night's BBC's Sports Personality of The Year award, which will see millions vote for their favourite contender for the coveted title.
Fury became the first British heavyweight champion of the world for six years after he defeated Wladimir Klitschko, and tonight faces Jessica Ennis-Hill, Andy Murray, Lewis Hamilton, Mo Farah, Chris Froome and others in the public vote.
But more than 139,000 people have signed an online petition calling for him to be excluded from the BBC contest because of derogatory remarks he made about women and homosexuals.
In an infamous Mail on Sunday interview, Fury compared the legalisation of homosexuality to the legalisation of abortion and paedophilia, and also for saying 'a woman's best place is in the kitchen and on her back'. He also said that Olympic champion Ennis-Hill 'slaps up well'.
Labour MP and Shadow Commons Leader Chris Bryant has already urged Fury - who is an evangelical Christian - to take part in a debate with him, and possibly even an actual fight.
Speaking to HuffPost UK, Corbyn said he would prefer to sit down and chat through with the boxer why he was wrong to make his remarks.
"I wish he hadn't made those remarks," the Labour leader said.
"I'm very unclear as to what he actually believes. I'd like to meet him and have a chat, if he's up for it."
"I think there's good in everybody. So let's recognise we live in a world where people are gay, people are straight, people are transsexual, it's OK, it's not the end of the world, people have different faiths, it's OK, it's not the end of the world.
"I'd love to have a chat with him. I don't know how he'd be with me, but I'm sure we could find something to talk about."
Corbyn added that he understood the good work that boxing could do with some young people, especially in inner city areas like his own Islington constituency.
"I'm not a great boxer, but I have visited the local boxing club and had a chat with them and they do good stuff with bringing degree of order into kids' lives, I get on OK with them."
Asked if he would be voting for Fury, Corbyn replied: "No". But he stressed that he would not be voting for any of the other contenders either.
The SNP's John Nicholson, picking up on Tweets the boxer had made about killing gay people, told the Andrew Marr Show on Sunday that the fact the BBC had not removed Fury's name from the shortlist showed it treated Islamophobia more seriously than homophobia and misogyny.
Other contenders tonight are cyclist Lizzie Armitstead, rugby league star Kevin Sinfield, England footballer Lucy Bronze, swimmer Adam Peaty, gymnast Matt Whitlock and longjumper Greg Rutherford.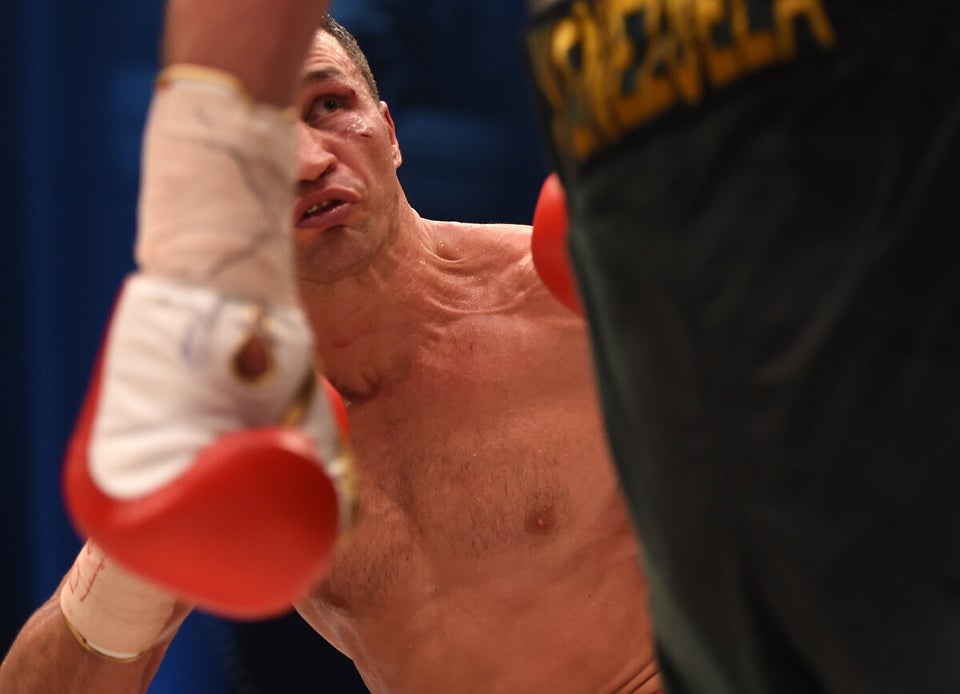 Klitschko V Fury