Alton Towers victim Vicky Balch - one of two young women to lose a leg in the rollercoaster accident - has had a tattoo representing "strength, unity and family" inked on her leg by one of the stars of E4's Tattoo Fixers show.
Balch, who was one of five people seriously hurt during the accident on June 2, features in the first episode of the new series of tattoo-fixing show on Tuesday night.
The 20-year-old, who will trial a new bionic leg in the New Year, had a tattoo of an elephant inked on her left leg.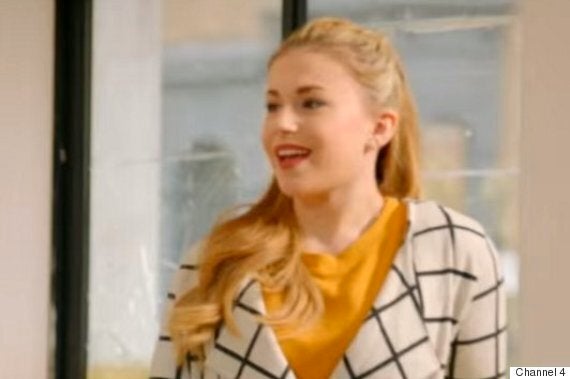 Vicky Balch appears in a new series of Tattoo Fixers where she has an elephant tattooed on her leg
She told the Mirror Online: "I worried whether I could face a needle after having so many put into me in hospital. But the procedure was fine. I actually enjoyed it.
"I love tattoos and had three already, so having another was like a return to normality – something I did before the accident.
"I chose an elephant as to me they represent strength, unity and family."
Tattoo Fixers host Jay Hutton inked the elephant, an etching he told the website made him quite emotional.
He said: "To see her reaction to the tattoo and to know she was pleased with it was really something for me.
"It was nice to get some joy out of an awful situation."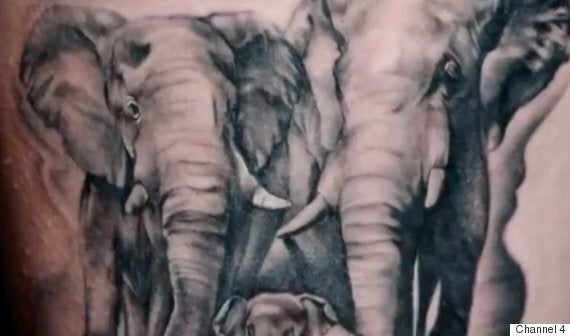 Balch had a family of elephants tattooed on her leg which she said represented 'strength, unity and family'
Hutton told the Chester Chronicle that Balch's story was "devastating" and that her tattoo was one of the most "poignant" of the second series.
He told the newspaper: "Vicky features in the first episode and after spending a long time talking to her while I was doing the piece, I was shocked when I heard the whole story and how devastating it's been for her."
He added: "It was nice to be able to bring some joy out of an awful situation."
Balch was injured when the carriage she was riding in on The Smiler ride slammed into an empty one that had halted on the tracks ahead of her.
Leah Washington, 17, of Barnsley, also lost a leg and boyfriend Joe Pugh, 18, broke his knee caps.
Related