100 Days of Corbyn as Labour Leader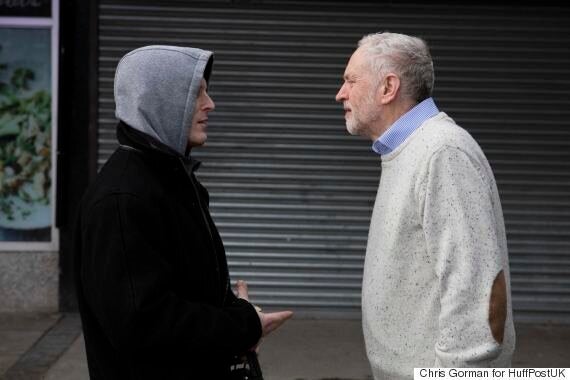 In case you missed it, Jeremy Corbyn has given a wide-ranging interview to HuffPost UK about his first 100 days and about his plans for the next five years. The joke in Westminster is that a 'wide-ranging' interview is a phrase that often obscures a lack of interesting content, but in this case that doesn't apply.
In Part 1, the Labour leader talked frankly about how he was handling the pressures of leadership, after 30 years on the backbenches. He invites both Donald Trump and Tyson Fury round for a chat, says Bernie Sanders can still do it in the US - and even if he doesn't has already shifted Hillary leftwards.
Just as importantly, Corbyn stresses a more independent foreign policy, criticising the way the UK has followed the US into war over the past 60 years. He also has some carefully chosen words about the reaction of MPs to the end of the Syria debate - after Hilary Benn's speech - and claims the cheering and clapping was '1914 Jingoism'.
In Part 2, he moves onto the other of his 'three pillars' of Corbynism, the new politics. Just how local parties deal with the influx of new members, how they could possibly use a Syria-style email for consultation on things like Trident policy, and his views on the bombing of Dresden all feature.
As for internal party matters, he says it would be upto the NEC to decide if George Galloway was readmitted to Labour. And he says that he has 'no proposals' to change reselection rules for MPs but it will ultimately be upto the party to decide. "I'm not a dictator," he told me.
Corbyn says the defeat of George Osborne's tax credit cuts was one of his highlights of his first 100 days. He suggests party members could do more street campaigning on issues like that and refugees, as well as open policy debates, rather than just focus on elections.
As for party management and whipping, I asked him to name his proudest rebellion - and the rebellion he perhaps most regrets. On the first, he named Iraq and tuition fees. On the second, intriguingly, he mentions voting against the renewal of the Prevention of Terrorism Act after 7/7.
Part 3 of the interview is out later tonight and covers Corbyn's 'third pillar', the new economics. He also chats about fun stuff and there's plenty of dry humour.
Corbyn was on his home turf in the Cafe Metro near Archway tube. I was struck by just how many people wanted to stop to chat to him and how he took time to listen. From the youth in a hoodie in our picture above, to women in the caff who mentioned their problems with the council, the Labour leader had a connection that showed just why he won such a big mandate in the leadership race this summer.
Corbyn will continue to have plenty of critics, both outside and inside his own party. More than anything, I got the impression of a man who was supremely, intensely relaxed about his life. And of a leader who is doggedly determined not just to stay in post until 2020, but also to radically change the Labour party for a long time.
If you're reading this on the web, sign-up HERE to get the WaughZone delivered to your inbox.
Got something you want to share? Please send any stories/tips/quotes/pix/plugs/gossip to Paul Waugh (paul.waugh@huffingtonpost.com), Ned Simons (ned.simons@huffingtonpost.com), Graeme Demianyk (graeme.demianyk@huffingtonpost.com) and Owen Bennett