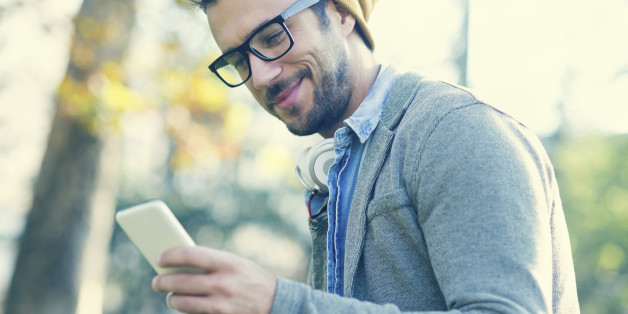 DaniloAndjus via Getty Images
When you're feeling stressed or anxious, usually the worst place to go is social media.
Whether it's seeing a friend's amazing honeymoon photos or hearing they've just landed their dream job, what you see can often make you feel like your own life (or day, or week) just doesn't quite measure up. And that only makes the negative thoughts and feelings intensify.
That's where Koko comes in - a social media network designed to ease stress and anxiety through peer support.
Users post their concerns or worries (anonymously) to the app and others are invited to respond, offering words of advice or comfort.
These individual concerns, usually a sentence or two long, appear on cards alongside a button which encourages users to help each other "rethink" the issue, prompting them to offer productive and positive advice.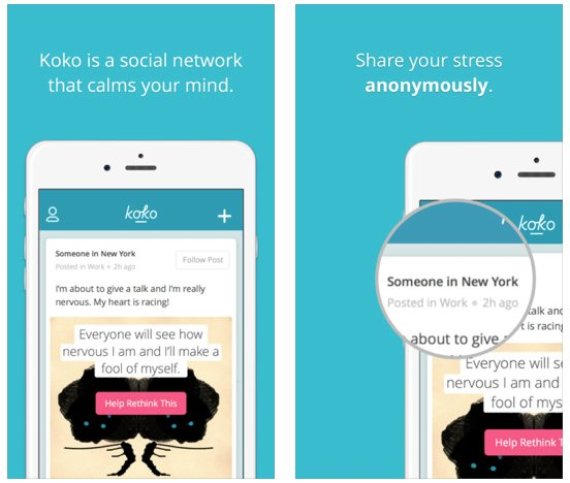 The whole process is based on the concept of "reframing", which is a research-backed technique to help people cope with unhealthy thoughts. It is a commonly-used Cognitive Behavioural Therapy (CBT) technique.
"Reframing is all about changing how we think to change how we feel. When we're stressed, we often become our worst enemy. We tell ourselves we can't do it," Koko's founder, Robert Morris, told HuffPost Healthy Living.
"But, we can always reframe our thoughts. The problem is that this skill can be hard to learn. Our brain's ability to think flexibly and with poise gets impaired and so we tend to fixate on the worst possible interpretations."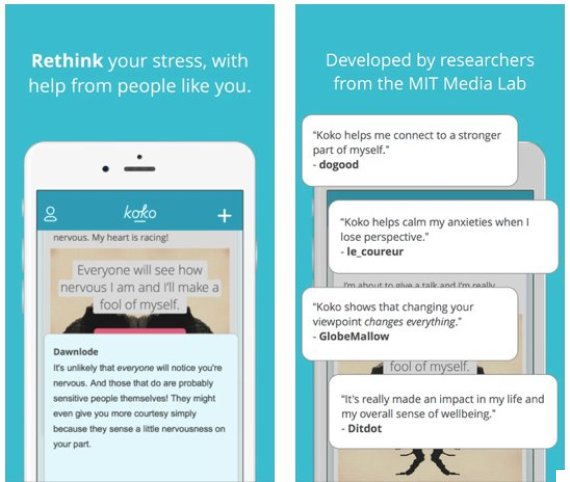 Wired described the app as "an online social experience unlike anything else out there".
"It's what you'd get if you were to combine the swiping gesture of Tinder, the anonymity of Whisper, the upvoting of Reddit, and the earnestness of old-fashioned forums," the article read.
Morris said: "I think our culture takes a very antiquated approach to stress and mental health. We wait until there's a severe problem before intervening."
SEE ALSO:

Calming Facebook Animations Encourage People With Anxiety To Slow Down And Just Breathe

This Comic Nails What It's Like To Have Depression And Anxiety
Koko, by contrast, is aimed at reducing stress levels and offering a platform for people to recognise stress and anxiety ahead of time, by normalising talking about your problems.
He added: "A social app is a good fit for this because it engages people naturally. We want to take the same principles that keep our eyes glued to Facebook and Instagram 24 hours a day and redirect them to promote wellbeing."