"Whenever I think I've seen it all, someone walks in the door and tells me something new, something I've never heard before."
Nearly 15 years specialising in gender transition and Dr Stuart Lorimer has seen thousands of patients. Although "common themes" recur, he said that there are cases that present a "new twist".
There are a variety of challenges facing someone considering gender transition. As Dr Lorimer explains, patients could be battling with parental denial, ignorance in the workplace or reluctance from medical practitioners, such as GPs, to prescribe hormones.
He said: "On a bad day, it can seem like a grinding litany of ignorance and resistance.
"Those days are few and far-between, though, and the flip side is the endless human variety.
"That and the fact that it's an optimistic field: people get better; they come in gender dysphoric and, 99% of the time, they leave feeling much less gender dysphoric. This is a really rewarding job to do, and I'm happy to have found my way to it."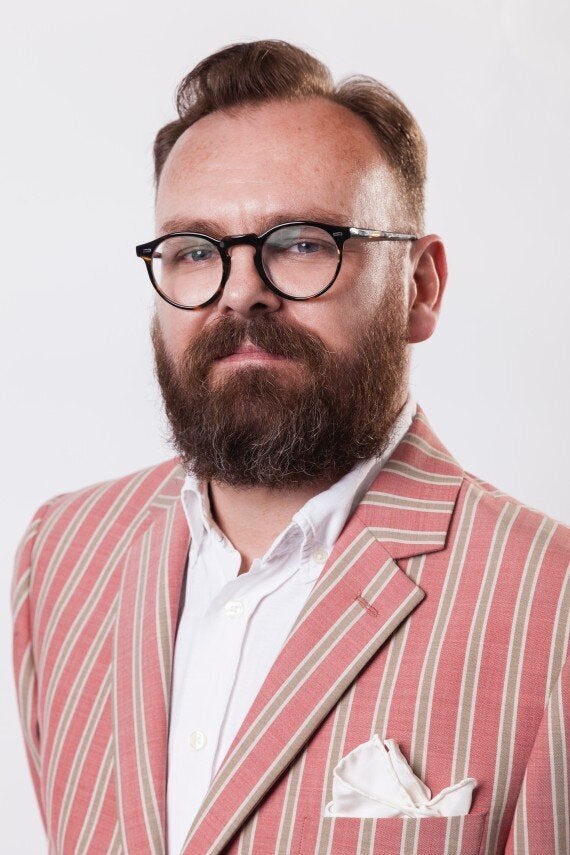 As a psychiatrist at the UK's largest gender identity clinic in Charing Cross Hospital, Dr Lorimer has seen thousands of patients over the years. Although the feelings that patients go through often vary, many are wary when they first come into the clinic.
"Patients are often apprehensive because it is such a big thing for them... They have often gone through a period of depression or anxiety where they have known something is wrong but don't know what.
"Usually when they work out what is going on and they begin to address it there is a relief of that pressure so even before they come to us… they know there is a way ahead."
When patients arrive at the clinic, there is a range of questions they could be asked. Although it depends why a person has chosen to visit the GenderCare unit, there is a general assessment that Dr Lorimer says he uses.
Some of the most frequent questions that a person considering gender transition might be asked are:
How would they like to be addressed? E.g. preferred name, prefix, pronouns etc.
What are their objectives? Where do they want to be and what do they think needs to happen for them to get there?
Timing. Why are they making this move at this particular point in their lives?
What obstacles do they encounter?
What are their early memories of gender dissonance?
What is their relationship like with their family? Do their family know they are considering gender transitioning?
Have they been self medicating – using hormones obtained from the internet?
What is their social life like and how they feel about relationships?
What are their plans for the future?
What are their long-term goals and how can they get there?
Patients can see Dr Lorimer over a matter of weeks, months or years before being discharged.
Speaking about why he likes working in gender transition psychiatry, Dr Lorimer said: "You see people who are at a low point. You help them through their transition, you are involved in hormones and surgical recommendations and then you reach the point where they are really functional and really good and, in effect, they are better.
"There is this progression where people become better over a few years and they don't need you any more. I quite like that; people get better and move on, which isn't always the case in psychiatry."
Although the profession has changed dramatically since Dr Lorimer entered it in 2001, there are still huge challenges facing those who work in gender transition. With a patient waiting list of up to a year – a timescale which doubles in some parts of the country – the need is there, but the resources are not.
One problem is that there is a lack of understanding within the medical profession over how best to advise and work with patients who need help.
Dr Lorimer said: "At the sharp end you have doctors who are openly transphobic and at the other end there are doctors who are wary of this area and are unfamiliar with it – they kind of want it off their hands."
He said: "It's a slowness to engage with trans people and to accept them as perfectly legitimate individuals in need of treatment."
He added: "[Some of] my medical colleagues are fascinated by what I do but others think it's more to do with lifestyle or a sexual fetish, so there is almost a feeling of this being something people are embarrassed about.
"They think it's not entirely legitimate because it isn't dramatically saving babies lives."
But Dr Lorimer's work can still be described as lifesaving. Patients wait months for an appointment at the Gender Care clinic, and most have been struggling with their gender identity long before filling out the online contact form. The standard 'two opinion' procedure that operates at the clinic means that a client has to see at least two physicians before going forth with hormone therapy or surgery.
Most of the patients that Dr Lorimer works with are either in their twenties or forties, but people are beginning to present earlier, said the psychiatrist.
Dr Lorimer works with adults at the clinic, but he said that many of his patients have been questioning their gender identity since they were children - some as young as four or five years old.
One reason why children at such a young age can start to question their gender identity is because it is often the first time they have been segregated according to whether they are a boy or a girl, said Dr Lorimer.
Last month [November] Dr Lorimer featured in the Independent on Sunday's Rainbow List, which ranks the 101 most influential lesbian, gay, bisexual, transgender and intersex people in Britain.
The physician said that he feels that the conversation around transgender issues has evolved, largely to do with celebrities such as Caitlyn Jenner and Eastenders' Riley Carter Millington, who have shed light on the topic.