Karren Brady and Duncan Bannatyne have become embroiled in what must surely be one of the year's most unlikely feuds.
The root of their bad blood came when Duncan tweeted a selfie kissing his younger fiancée, Nigora Whitehorn, inviting his followers to "have a wonderful day" and adding: "I know I will."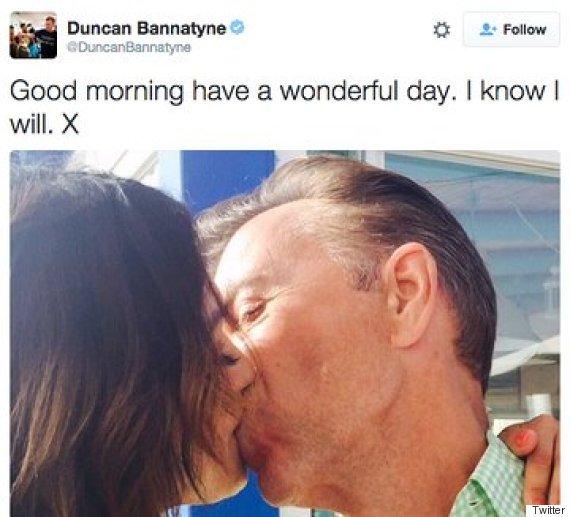 The snap has since been removed
Suffice to say, the good people of Twitter were quick to share their own hot takes on the snap, and when Karren did the same in her column for The Sun, she did not hold back.
She wrote: "For a seriously clever entrepreneur, Duncan Bannatyne is acting like a silly old fool
"At 66 he has taken up with his second mid-30s partner this year and flaunts it by posting a hilariously repulsive picture, of him snogging this young lady... the truth is he's a deluded prune. The girls are laughing behind his back, fingering for his thick wallet."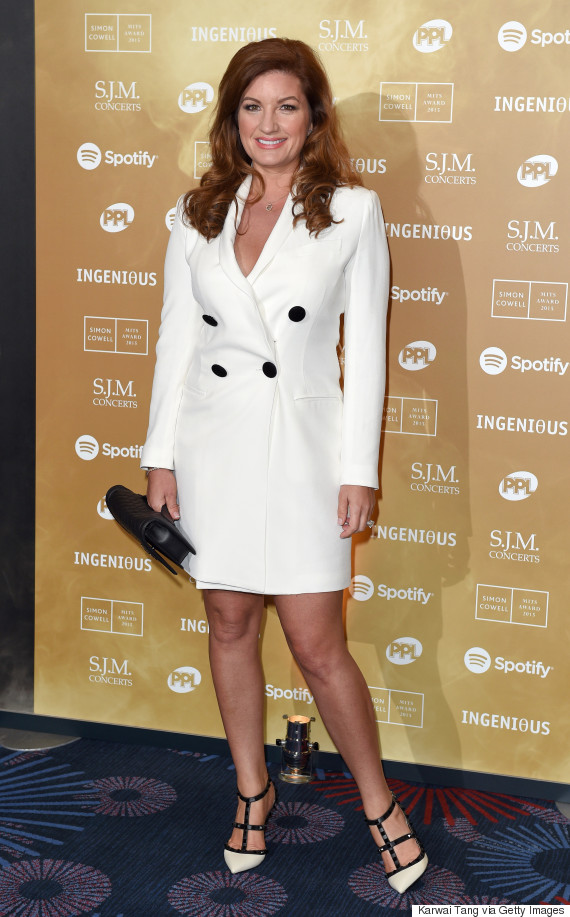 Karren Brady
Posting a furious response to her column on Twitter, the former 'Dragon's Den' panellist and 'I'm A Celebrity' contestant branded her a "complete coward" for slating him in her column.
@christobinsings @karren_brady @carlgreenwood Brady is a complete coward to attack my GF in this way. Total coward Brady

— Duncan Bannatyne (@DuncanBannatyne) December 27, 2015
He later posted a string of angry tweets, accusing her of having "a low opinion of women", also calling her "lower than a snake", "bitter" and "dishonest".
@andrewwhitty @phillamorgan @karren_brady Well Brady did that for money making her lower that a snake imo

— Duncan Bannatyne (@DuncanBannatyne) December 27, 2015
@jimhayes78 @karren_brady No way. She is too bitter & dishonest for me.

— Duncan Bannatyne (@DuncanBannatyne) December 27, 2015
It is hard to believe that Karen Brady has such a low opinion of women & such a high opinion of herself I think fame had gone to her head

— Duncan Bannatyne (@DuncanBannatyne) December 28, 2015

Over to you, Karren…
This isn't the first time in recent history that Duncan's relationship with Nigora has faced criticism, though.
Following his departure from 'I'm A Celebrity', the couple were shown in a 'Coming Out' special, but viewers were quick to notice that a shot of Nigora sporting a designer shopping bag was accompanied by a clip of Kanye West's hit, 'Gold Digger'.
ITV later issued an apology for the gaffe, insisting it was unintentional, and not a jibe at their relationship.
LIKE US ON FACEBOOK | FOLLOW US ON TWITTER