A seven-month-old baby is set to undergo the first of seven operations to remove a hairy birthmark covering a quarter of her face.
Her family from New South Wales, Australia, have spoken of their joy after crowdfunding has allowed them to schedule Ruby's first operation for 12 January.
"The support from every single person who has donated to Ruby has really touched the whole family's hearts," wrote Ruby's aunt Ashley Morris on the Go Fund Me page she set up for her niece.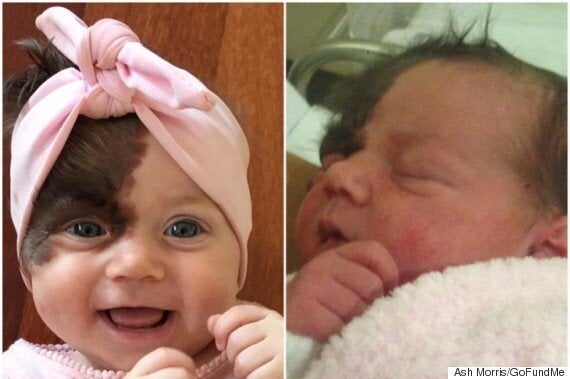 Ruby Ashby has a skin condition called Congenital Melanocytic Nevus
"We can not begin to express how thankful we are with the generosity so many people have shown especially around this time of year where families do find it tough themselves financially," added Morris.
"Ruby's first operation cost has already been raised, this is something we never thought would be achievable so quickly."
However, most CMNs are smaller than Ruby's and measure less than 2.5cm (1 inch) across at birth.
Medium-sized CMNs (2.5-20cm) affect approximately one in 1,000 newborns, while large CMNs measuring greater than 20cm across, (which are sometimes called 'giant'), would only be seen in one in 10,000 newborns.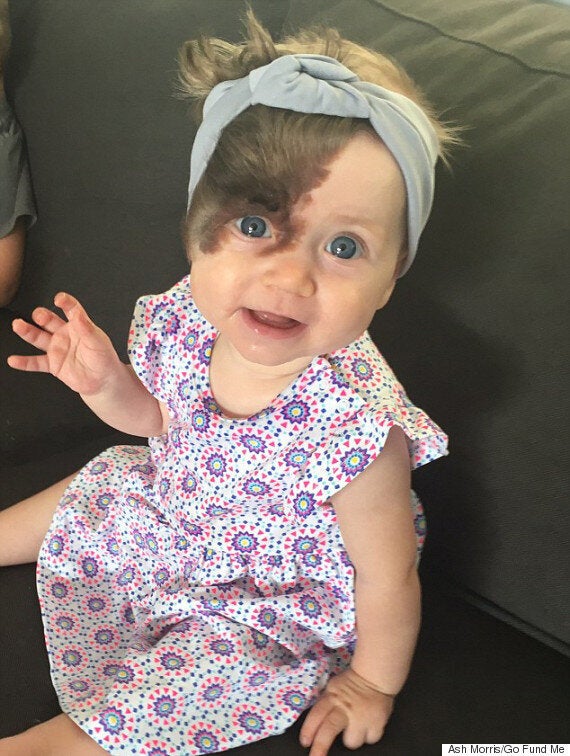 Ruby has a "happy personality with a contagious laugh"
Morris describes her niece as being, "like any normal seven months old.
"She has a cheeky smile and such a happy personality with a contagious laugh and has been so lucky to be brought into a family who love her unconditionally."
Ruby will need to undergo about seven operations, which her family hope will remove the birthmark before she starts school.
The first operation will cost $10,000 and following that Ruby is set to undergo three more operations in 2016.
According to the Daily Mail, Ruby's first operation will involve inserting a silicone balloon under her skin on a part of her body not covered by the birthmark.
The balloon will then be slowly filled with saline to inflate it over a number of weeks. The skin on Ruby's face which is currently covered by the birthmark will then slowly be replaced with the excess skin gained from the inflation of the balloon.
Ruby's parents Natalie and Ben are hoping to raise funds towards the cost of the surgery through a Go Fund Me page and have already received more than $16,000 in donations in just eight days.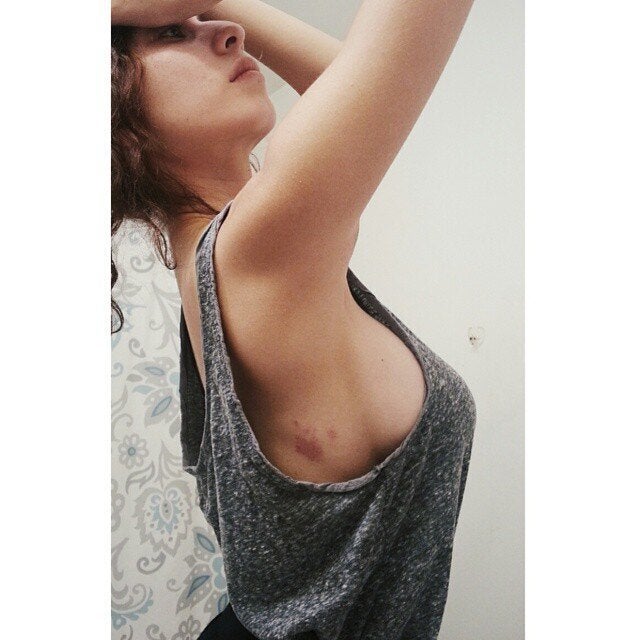 #BirthmarkPride