Belgium police have arrested two people on suspicion of planning terror attacks in the capital on New Year's Eve.
Raids took place on Sunday and Monday in the Brussels area, the Liege region and Flemish Brabant, the federal prosecutor's office said on Tuesday.
The searches uncovered military-type training uniforms and propaganda materials from the Islamic State group. The prosecutors office said that no weapons or explosives were found.
It has not been clarified whether the suspects are male or female.
Six people were taken in for questioning following the raids but four were released.
The investigation revealed "the threat of serious attacks that would target several emblematic places in Brussels and be committed during the end-of-year holidays," the prosecutor's office said.
One person was charged with acting as the leader and recruiter of a terrorist group planning to commit terrorist offenses, the other with participating in a terrorist group's activities as a principal actor or co-actor, the Associated Press reports.
The prosecutor's office said no additional details would be made public, but that the probe was not connected to the November 13 attacks in Paris, in which numerous suspects, including presumed ringleader Abdelhamid Abaaoud and fugitive Salah Abdeslam, had connections to Belgium.
On November 21, after the Paris attacks that killed 130 and injured hundreds, the terrorist alert level for all of the Belgian capital was temporarily raised to its maximum level.
Brussels was placed on lockdown following fears that the capital could be the target of an "imminent" terrorist attack "like the one that happened in Paris".
Soldiers and heavily armed police patrolled the Belgian city as citizens were warned to avoid crowded ares, such as shopping centres and concerts.
Also on the Huffington Post UK: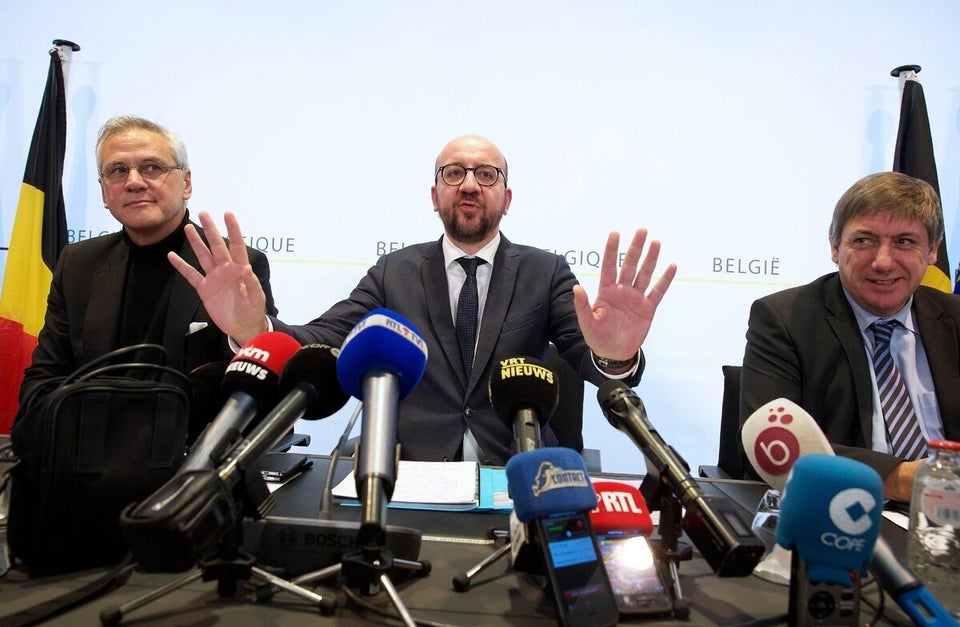 Brussels On Lockdown After Terror Alert