The thought of running a marathon is enough to make most of us feel tired, but a woman with rheumatoid arthritis has ran the equivalent of nearly five times that distance.
Jilly, from Hebden Bridge, was suffering from depression when she watched Davina McCall's 'Beyond Breaking Point' challenge for Sport Relief 2014 on the TV.
The 41-year-old, who has arthritis in her hands and knees, says the bravery and determination the TV presenter showed inspired her to start running.
"I was in tears watching Davina swim Lake Windermere on the TV, it was incredible. What she has achieved and put herself through is amazing and it just shows what can be done if you put your mind to it," she tells HuffPost UK Lifestyle.
After months of training, Jilly ran the 127 mile canal route between Leeds and Liverpool over three days during the Sport Relief 2014 weekend.
She has since continued to use her new love of fitness to raise money for the charity.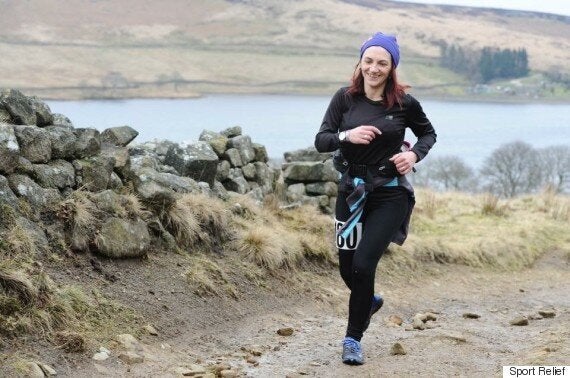 Jilly, who works as a part time cleaner, began running after watching Davina's programme in March 2014, but she started training seriously for her own challenge in the December.
"At the time I was just coming back from two months out due to injury - I tore a ligament in my knee - so I ran a minimum of two miles every day of December and increased the training in the New Year," she says.
"Due to work and family commitments it was difficult to get long runs in, so I began to run five miles in the morning and then five miles again in the evening. I also then carried out longer runs at the weekend when I had a bit more time."
Understandably, Jilly was nervous before her challenge began during the Sport Relief weekend in March.
One of her concerns was that she hadn't hit her fundraising target, but as her challenge began on Friday morning, the money started to pour in.
"I remember willing myself to break my leg all the week before so I had an excuse why I hadn't done it," she says.
"The furthest I had run at that point I started was 50 miles so I had no idea what 42 miles for three days was going to feel like, I was more worried about letting people down than anything else.
"But on the Friday morning the nerves had gone and I was really excited and looking forward to it."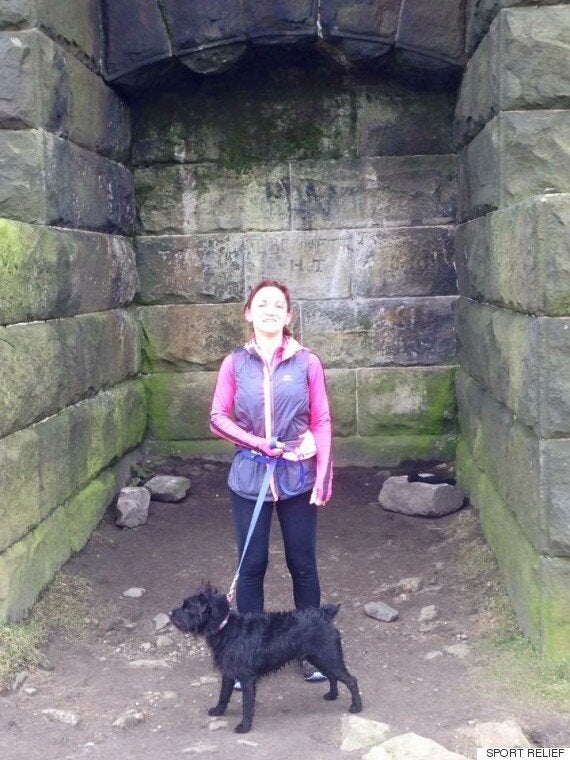 Jilly's brother came to wave her off in Leeds and a friend met her every five miles along the route in case she needed food or drinks.
"The first day was good and I knew the distance wasn't a problem," she says.
"I think the hardest was the Saturday, I was stiff and cold to start with, fortunately I had company with me for large chunks of the day, so I was soon distracted."
Jilly says the last day was her favourite because the paths were dryer and she could finally envisage the end.
"Although I was running on my own I was actually quicker," she says.
"I was so relieved to finish and so proud of my achievements and of those that helped me. I had raised £1000 for Sport Relief which was my goal so all that felt amazing but all I really wanted was a bath, a pint and a curry - not necessarily in that order.
"In reality I had a bath and some toast but my son was waiting on the stairs for me when I got home at 1am and the look on his face was fantastic! He was so proud, it made my eyes leak a bit."
Jilly has continued to run since the challenge and believes the regular exercise is having a positive effect on both her physical and mental health.
"One of the things that helps me is regular blood flow, so while I keep moving my knees don't hurt or swell. I notice a difference if I don't run for long periods of time," she says.
She's now planning her next big adventure for Sport Relief 2016.
"I plan to run four ultra-marathons in 15 days, totalling 150 miles and over 9000 ft of ascent," she says. "So look out, the sponsor forms will be coming out again soon."
Sport Relief is back from Friday 18th – Sunday 20th March 2016 so there is no better time to get yourself fit for fun this New Year. Head to www.SportRelief.com to sign up to the Sainsbury's Sport Relief Games now and get up to 50% off entry*.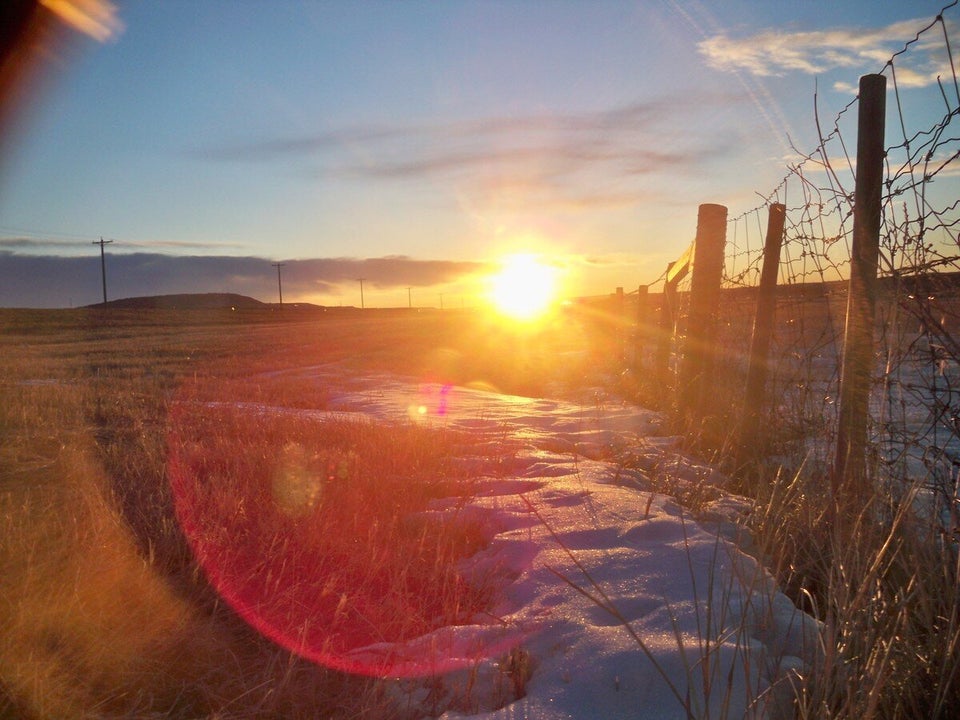 Winter Running
Related