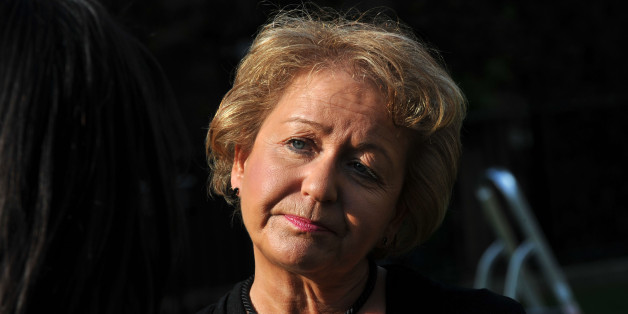 Ian Nicholson/PA Archive
A senior Labour MP poised for demotion in Jeremy Corbyn's "revenge reshuffle" has been handed a damehood in the New Year's honours list.
Rosie Winterton, the party's chief whip and an MP since 1997, has been afforded the honour for her political and parliamentary service.
The title was officially confirmed tonight - but had been anticipated after senior Labour figures tweeted congratulations 24 hours earlier.
While some will suggest the publication embargo was accidentally broken, others may see it as a show of support from "moderate" members of the Shadow Cabinet fearing her sacking.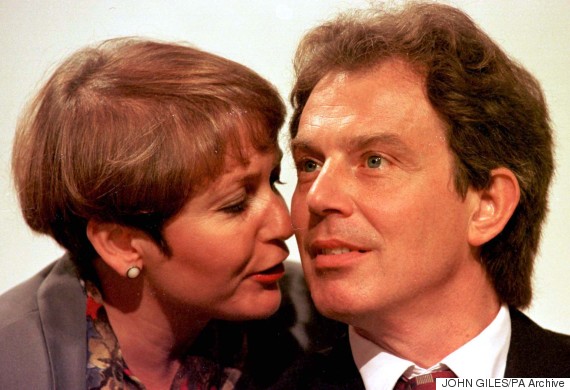 Rosie Winterton with Tony Blair, then his Press aide, in 1996. She became an MP a year later
Ms Winterton, made Opposition chief whip under Ed Miliband and continued in the role when Mr Corbyn was elected leader, is effectively the party's main "enforcer" over party discipline.
She has been credited with holding the party together amid the divide between Jeremy Corbyn loyalists and his detractors.
Mr Corbyn is reportedly preparing a Shadow Cabinet reshuffle to banish those who defied his opposition to Syria airstrikes to the back benches.
At a weekly meeting of the Parliamentary Labour Party this month, Ms Winterton was loudly applauded after declaring that 'there should be no political consequences' for any MP in the wake of the highly-divisive Commons vote on Syria.
The praise on Twitter was led by Shadow Culture Secretary Michael Dugher, who also voted in favour of RAF military action.
Mr Dugher, a former media aide to Gordon Brown in Downing Street, described Ms Winterton, MP for Doncaster Central, as "our brilliant chief whip".
So pleased that the fantastic Donny MP, our brilliant chief whip & my friend Rosie Winterton is to be made a #Dame in the #NewYearsHonours

— Michael Dugher MP (@MichaelDugher) December 29, 2015
Other frontbenchers followed.
Great news & well deserved!Congrats to our chief whip Rosie Winterton #NewYearsHonours

— Angela Eagle (@angelaeagle) December 30, 2015
Well done Rosie Winterton MP becoming a Dame. She has done great but difficult job of Chief Whip for 3 Lab Leaders. Skilled yet low profile.

— Lucy Powell MP (@LucyMPowell) December 30, 2015
Really delighted for Rosie Winterton whose sense of humour has steadied the ship under three leaders. #thereisnothinglikeadame

— Chris Bryant MP (@RhonddaBryant) December 29, 2015
Huge congratulations to Rosie Winterton on her Damehood, her loyalty and commitment to the Labour Party are hard to match!

— Toby Perkins (@tobyperkinsmp) December 30, 2015
There is nothing like a Dame - Over moon for Rosie Winterton. Best Chief Whip I've ever had privilege of working with #NewYearHonours

— Jonathan Ashworth MP (@JonAshworth) December 29, 2015
Labour MPs who resigned from the frontbench after Mr Corbyn's leadership also offered congratulations.
Well done to Rosie Winterton on her Damehood. Chief Whip for 3 different leaders since 2010. Good sense of humour, good chief whip.

— Graham Jones MP (@GrahamJones_MP) December 29, 2015
Congrats to #Dame Rosie aka my parliamentary neighbour Rosie Winterton MP. #doncasterisgreat

— Caroline Flint (@CarolineFlintMP) December 30, 2015
Elsewhere in politics, former Lib Dem MP Ed Davey, who was Energy Secretary under the Coalition Government, is knighted along with Paul Grice, clerk and chief executive of Scottish Parliament.
Tory election guru Lynton Crosby was handed a Knighthood, as previously reported.