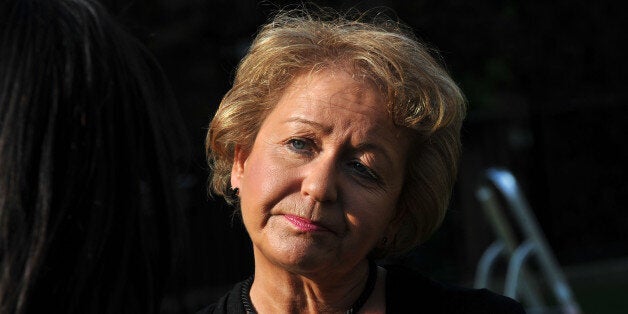 A senior Labour MP poised for demotion in Jeremy Corbyn's "revenge reshuffle" has been handed a damehood in the New Year's honours list.
Rosie Winterton, the party's chief whip and an MP since 1997, has been afforded the honour for her political and parliamentary service.
The title was officially confirmed tonight - but had been anticipated after senior Labour figures tweeted congratulations 24 hours earlier.
While some will suggest the publication embargo was accidentally broken, others may see it as a show of support from "moderate" members of the Shadow Cabinet fearing her sacking.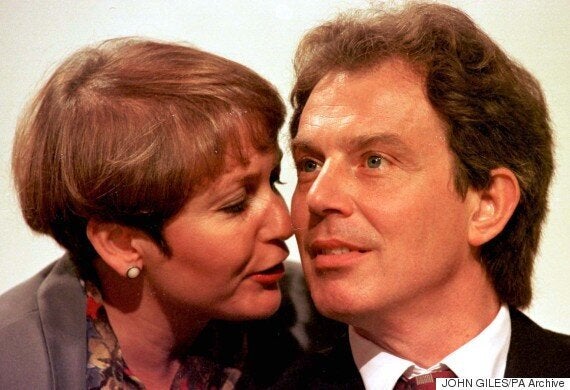 Rosie Winterton with Tony Blair, then his Press aide, in 1996. She became an MP a year later
Ms Winterton, made Opposition chief whip under Ed Miliband and continued in the role when Mr Corbyn was elected leader, is effectively the party's main "enforcer" over party discipline.
She has been credited with holding the party together amid the divide between Jeremy Corbyn loyalists and his detractors.
Mr Corbyn is reportedly preparing a Shadow Cabinet reshuffle to banish those who defied his opposition to Syria airstrikes to the back benches.
The praise on Twitter was led by Shadow Culture Secretary Michael Dugher, who also voted in favour of RAF military action.
Mr Dugher, a former media aide to Gordon Brown in Downing Street, described Ms Winterton, MP for Doncaster Central, as "our brilliant chief whip".
Other frontbenchers followed.
Labour MPs who resigned from the frontbench after Mr Corbyn's leadership also offered congratulations.
Elsewhere in politics, former Lib Dem MP Ed Davey, who was Energy Secretary under the Coalition Government, is knighted along with Paul Grice, clerk and chief executive of Scottish Parliament.