A former special advisor to Home Secretary Theresa May has lambasted "pompous, hypocritical, self-obsessed" celebrities who give their opinion on issues such as the refugee crisis.
Benedict Cumberbatch, Stephen Fry, Charlotte Church, George Clooney, Chris Martin and Katie Hopkins were among those criticised by Nick Timothy in an article published by Conservative Home on Tuesday.
The New Schools Network director was particularly damning of Cumberbatch, who has repeatedly spoken out against government cuts and the treatment of refugees.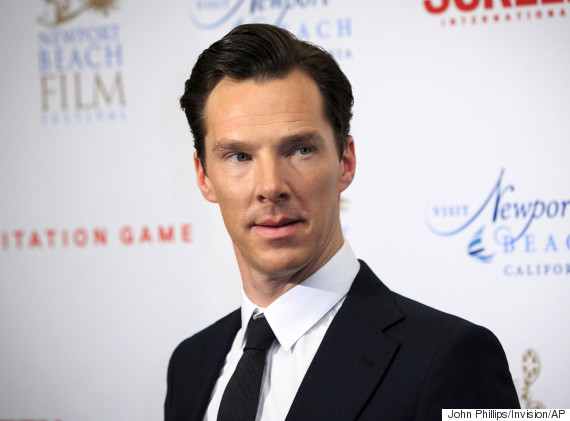 Benedict Cumberbatch
Timothy wrote: "What on Earth does Cumberbatch think qualifies him to opine so forcefully on every political matter of the day, from spending cuts to counter-terrorism policy?"
Following a performance of Hamlet earlier this year, Cumberbatch made an impassioned plea to the audience about the refugee crisis, while blasting the "utter disgrace of the British government" in the process.
The actor concluded his remarks by declaring "fuck the politicians".
SEE ALSO:
Timothy criticised Hopkins and Paul O'Grady as being among "those celebrities who, every time an election comes round, threaten to leave the country in the event of one party winning or another".
He also took aim at Welsh singer, Church, suggesting she did not believe in elections because she protested against the result in May.
Church was unimpressed with his "boring" comments.
Why does this man think he has more of a right to speak publicly about public life than anyone else. Boring. https://t.co/ivSXzxRdKq

— Charlotte Church (@charlottechurch) December 29, 2015
I don't, @charlottechurch, I'm just pointing out the contradictions and hypocrisies when celebs get on high horses.

December 29, 2015
Fry and Bob Geldof also did not escape the writer's wrath.
May's former special advisor concluded: "If I had a wish for 2016, it would be that these pompous, hypocritical, self-obsessed political celebrities would take a vow of silence.
"If that proves impossible, surely it is time for our politicians and the media to stop humouring these vain and ignorant liberal luvvies.
"Doing so would be good not just for my sanity but the standard of political debate in this country – which might at last reflect the full complexity of the problems we face, rather than whatever happens to come across the half-witted mind of a public school-educated actor."