Benedict Cumberbatch turned the air at London's Barbican Theatre blue following a performance of 'Hamlet' earlier this week.
After finishing his nightly turn in the Shakespeare play, the actor made an impassioned plea to audience members about the refugee crisis, and and took the opportunity to blast the 'utter disgrace of the British government' in the process.
After asking theatre goers to donate cash in the collection buckets at the venue, the 'Imitation Game' star then shouted, 'Fuck the politicians!'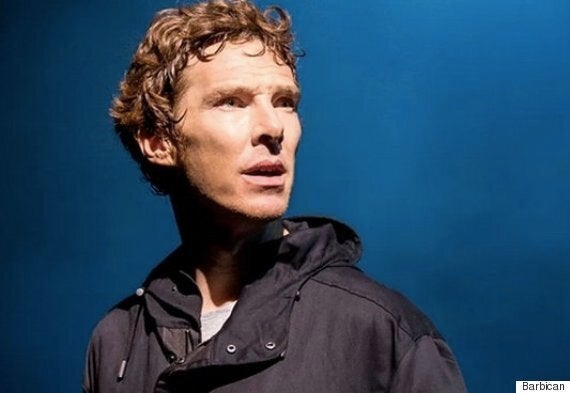 Benedict Cumberbatch's 'Hamlet' has been the fastest-selling show in Barbican history
"He began by reading out a poem called Home by [Somali poet] Warsan Shire. He then spoke about a friend who had come back from the Greek island of Lesbos a few months ago, where there were 5,000 people arriving a day, and how the [British] government was allowing just 20,000 refugees into the country over the next five years.
"Then, out of nowhere came this 'Fuck the politicians' remark.
"It's not quite what you'd expect when you go for an evening with the Bard, but it got a few cheers."
So far, 'Hamlet' audiences have raised over £100K for the refugee crisis.
Benedict recently lent his support to the charity single, 'Help Is Coming', to raise money for the plight of refugees across the world, and used a screening of his latest film, 'Black Mass', to criticise Theresa May over the crisis.
"Government is not doing enough," he said. "I'd like to sit down with Theresa May and get a full understanding of how her political economic model works . . . that there is virtually a zero degree of financial benefit from an immigrant population."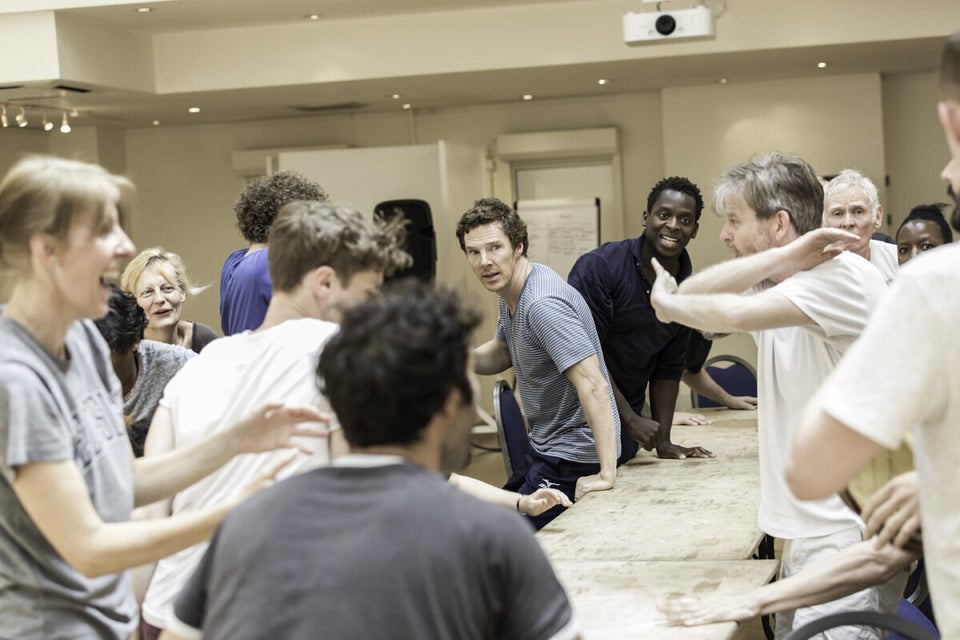 Benedict Cumberbatch's 'Hamlet' Rehearsals