Kylie Minogue has been telling anyone who will listen just how loved up she is with her new beau Joshua Sasse, and it's not difficult to see why in a clip that has surfaced of them starring together on US show 'Galavant'.
Kylie makes a guest appearance as a Queen in a fairy tale episode of the American medieval comedy series, which returns to US TV screens in the New Year.
And this being Kylie, well, let's just say that she has quite possibly out-camped herself.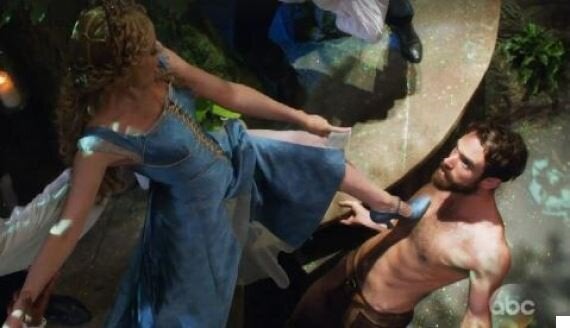 Not only does Kyles sing a hi-energy disco tune called 'Off With His Shirt', whilst dressed in full medieval costume, but her boyfriend - and co-star - then gets stripped.
"Will we be throwing him in the dungeon or tossing him to the bear?" one of her peasants asks.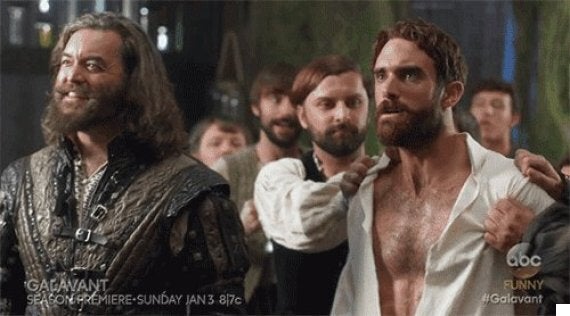 "Strip him down, don't be shy boys, go to town, I bet that chest is heaven-blessed, so firm, Check that six-pack, it's to die," Kylie's Queen responds.
Well, we did say it was camp.
Kylie fell for her new man while filming her cameo, and after watching the clip, we can see why.
At 47, Kylie is twenty years older than Joshua, but just don't call him her toyboy.
Watch Kylie and Joshua in action in the video clip above...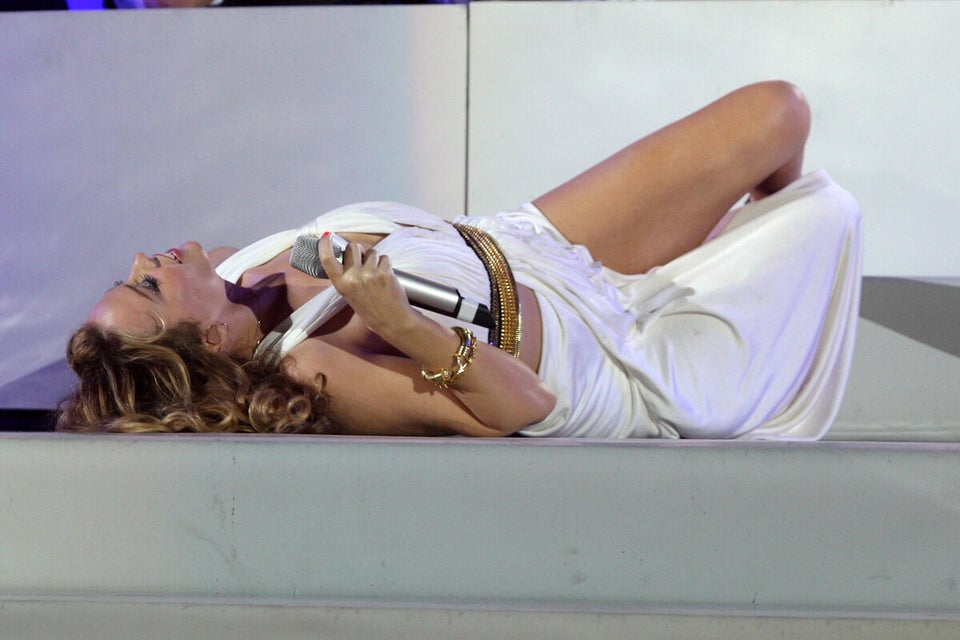 Kylie Minogue's 100 Sexiest Pics
Popular in the Community