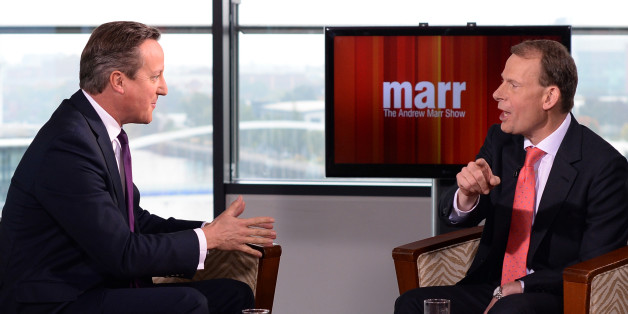 Stefan Rousseau/PA Wire
TV ministerial interviews have been labelled an "endangered species" as The Huffington Post UK revealed the Government's reluctance to face scrutiny from broadcasters.
Labour claimed the Tories were "governing in the shadows" after an audit of senior and junior ministerial appearances on specialist political programmes in the last month highlighted the frustration felt by programme makers.
It showed:
For 12 week days in the last month no minister appeared on any of the BBC's flagship daily politics programmes: Radio 4's Today and The World At One, and the Daily Politics on BBC 2.
Only 18 ministerial appearances in total were made on these daily weekday shows from Monday November 16 to Friday December 18.
Just eight ministers appeared on the 24 Sunday political shows broadcast in the past month - BBC 1's The Andrew Marr Show, Sky News's Murnaghan, Pienaar's Politics on Radio 5 Live and the BBC's Sunday Politics.
No Cabinet minister appeared on a Sunday programme other than The Andrew Marr Show.
In the last month, no Cabinet minister has faced the BBC's Andrew Neil, the veteran journalist and broadcaster with a reputation for his forensic examination of guests.
Defence Secretary Michael Fallon made the most appearances - five - underlining his status as one of the safest pair of Tory hands.
The modest number of appearances was set against a backdrop of major political decisions, including the vote to authorise RAF airstrikes in Syria, floods in Cumbria and George Osborne's Autumn Statement.
TV producers, anxious to appear balanced, are having to rely on ex-ministers and loyal Tory backbenchers to defend the Government's position.
Ministers have not been interviewed by Andrew Neil, the most feared broadcaster on the circuit, in the last month
Separately, journalists have long complained David Cameron's promise when he was leader of the Opposition to hold weekly press conferences has evaporated.
The last head-to-head with Westminster correspondents occurred during the floods that beset the South West of England in early 2014.
The Government counters that it engages in a media blitz during major events, with ministers appearing on every show from the Today programme in the early morning to Newsnight at 10.30pm.
Advisers also point to breaking with tradition by appearing on non-political shows, breakfast programmes including ITV's Good Morning Britain and Sky's Daybreak, and the evening news including Channel 4 News, as well as local and regional media appearances.
Early last month, David Cameron appeared on ITV's This Morning on the sofa with Phillip Schofield and Holly Willoughby.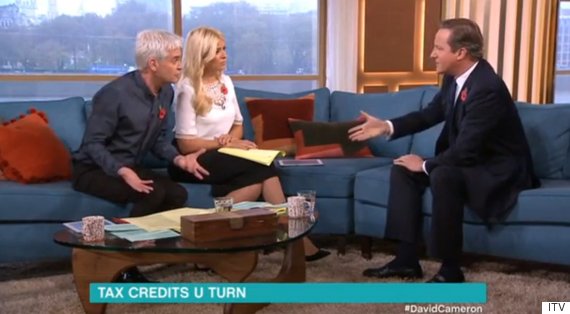 The Prime Minister on the ITV This Morning sofa in November
There was appreciable frustration among journalists during the election campaign over limited access to politicians and media events cloyingly stage-managed.
But with a single party now in power defending a small majority, TV producers are frustrated by the short-leash ministers appear to be under.
Don't seem to be any ministers on the Sunday shows today. Craig Oliver's clampdown on media appearances continues...

— Kiran Stacey (@kiranstacey) June 14, 2015
One told The Huff Post UK: "Big names will always do TV, when it suits them, such as when they're pushing an announcement. But mostly they refuse if the programme has its story already.
"Some Special Advisers often don't even pass on interview bids if they think the minister should not do it."
Another said: "Apart from the big slots, like Marr, the ministerial interview is becoming an endangered species, while 'empty chairing' is thriving.
"Thank God for all the former Tory ministers and loyal backbenchers who will come on or balance would be a nightmare."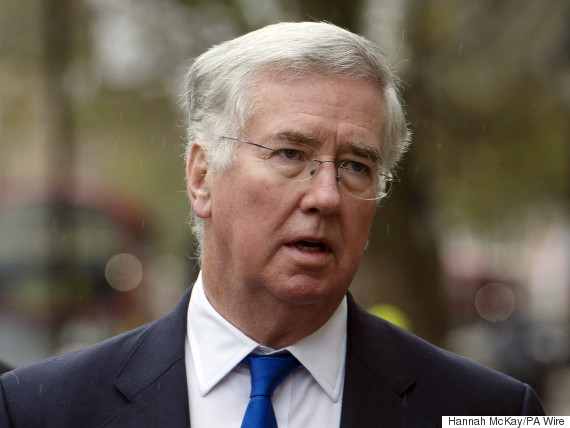 Defence Secretary Michael Fallon was the Government's most visible spokesman
Last week, the Government came under fire for making 36 ministerial statements and publishing more than 400 documents on Parliament's last day before Christmas, with people claiming it was attempting to "bury" bad news.
Labour MP Jon Ashworth, the party's Shadow Minister without Portfolio, said: "David Cameron and his Tory ministers are going out of their way to avoid proper scrutiny from the public.
"The Prime Minister used to promise a new age of transparency in government, but instead he is governing from the shadows."
A Downing Street spokesman said: "Government ministers engage with the national and local media on a daily basis and will continue to do so over the Christmas and New Year period."