Nigel Farage has said police suspected sabotage after a wheel on his Volvo fell off while he was driving on a motorway.
The Ukip leader claimed nuts on all of the wheels of his V70 were found to be loose after the "frightening" crash on a French road near Dunkirk.
He described how he was forced to stop after losing control on the motorway, fleeing the car and darting over a barrier to avoid oncoming traffic.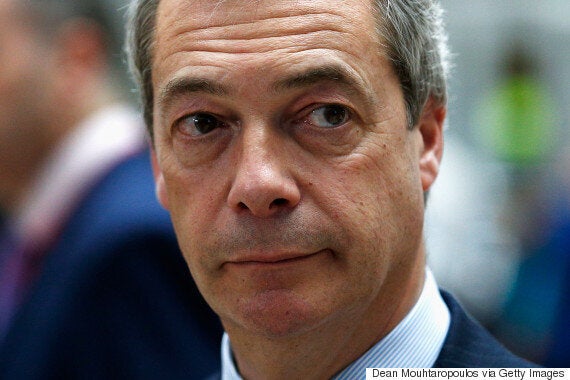 He told the Mail on Sunday: "It was in the middle of bloody nowhere, and I was caught in a very bad position. There was a huge section of roadworks with cars going back and forth on the same side of the carriageway.
"I suddenly realised I was losing steering but there was no hard shoulder to pull on to. I slowed down, put the hazards on and then one of the wheels came off. I jumped over the wall as quickly as I bloody well could to get away from lorries and everything."
When police arrived, they reportedly told him the cause was a malicious act but he decided not to take action.
He said: "The French police looked at it and said that sometimes nuts on one wheel can come a bit loose - but not on all four.
"The French police and mechanics looked at it but I have made no formal complaint. The mechanics were absolutely certain of (foul play) but I have decided to take no further action."
He told the paper he had received death threats in the past but, when asked who he thought might be responsible, said: "I haven't got a clue. Quite frankly, the way my life's been over the past two and a half years, nothing surprises me."
The crash, which happened in October last year while he was returning from a trip to Brussels, is not the first time the MEP has been involved in a life-threatening situation.
Mr Farage had to be pulled from the crushed cockpit of a plane after an election banner caused it to crash in May 2010.
The PZL-104 Wilga 35A light aircraft came down after the tow line for the sign became wrapped around the tailplane, an investigation by the AAIB found.
Mr Farage, who was standing in the election - ultimately unsuccessfully - against the Commons Speaker John Bercow in the constituency of Buckingham, suffered broken ribs, bruised lungs and facial injuries.
He was treated at John Radcliffe Hospital in Oxford and said afterwards: "I must be the luckiest man alive."
Popular in the Community