Volvo has unveiled the next-generation of media entertainment for cars at CES 2015 and it looks like in the future we'll all be watching Netflix.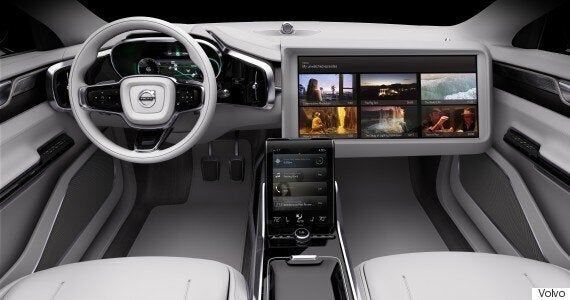 As part of the company's Concept 26, Volvo has been working on the ultimate self-driving car. While we saw what the car would look like Volvo's now ready to show off how it would work.
The first thing you'll notice is the enormously distracting TV that's conveniently located on the dashboard. Seems dangerous? Well the good news is that it's meant to be distracting, because you won't be driving.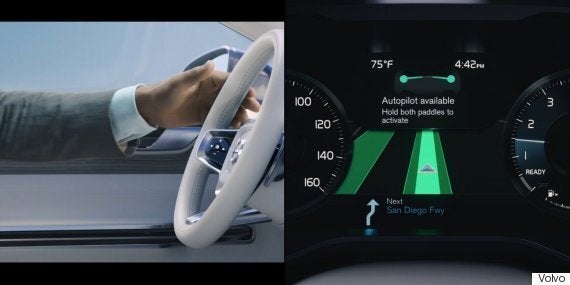 Once you pull both the gear paddles on either side of the wheel the car switches to 'Self-Driving Mode' which yes, is as cool as it sounds.
The dashboard on the right then swivels around revealing an enormous TV. Of course the car comes with the latest in wireless technology so you'll be able to stream all the latest shows on Netflix, BBC iPlayer and more.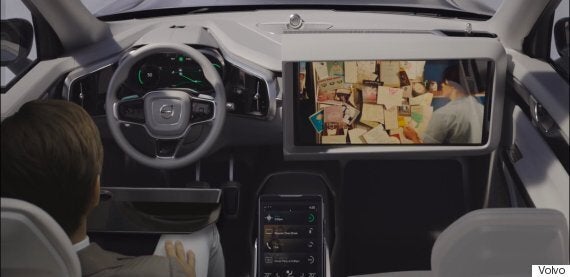 Volvo has partnered up with Ericsson to deliver the kind of mobile coverage the car would need to be able to stream Netflix at high-speeds and the wireless company is even working on ways to deliver that speed in more remote areas.
The two companies predict that 70 per cent of all data will be used for video streaming, making the Concept 26 a few years ahead of its time.
Volvo recently unveiled the new Volvo S90. It's the new flagship for the Swedish automotive maker and utilises advanced technology to make it one of the smartest, and safest cars, you'll be able to drive.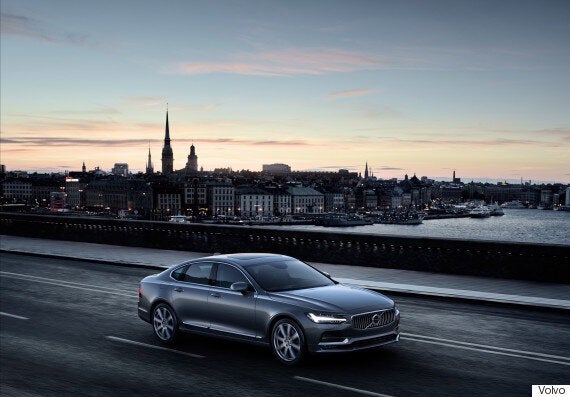 The S90 uses Volvo's Scalable Product Architecture (SPA), a single chassis design that can be utilised for everything from 4x4s to high-performance hatchbacks.
Related