A politician who tried to post a picture of a statue of the Little Mermaid on Facebook found her image rejected by the site.
Mette Gjerskov, an MP in Denmark's Social Democrat party, wanted to post a link to her blog, which included a picture of Copenhagen's iconic statue, on the social media site.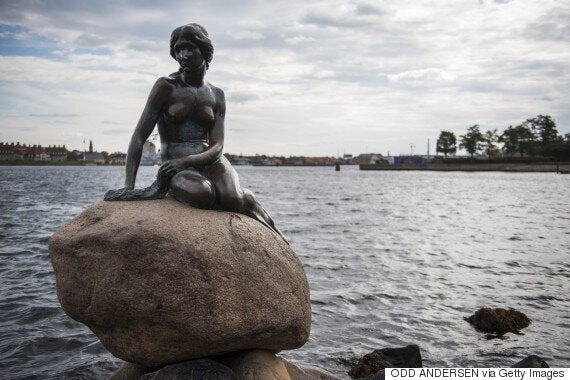 The iconic Little Mermaid statue in Copenhagen
Gjerskov shared a screenshot of the message, which said that the picture of the mermaid from the Hans Christian Andersen fairytale contained "too much bare skin or sexual undertones".
The MP went on to say that Facebook later reversed the decision and allowed the image.
The site has caused outrage on several occasions by blocking or removing images involving nudity, including those of breastfeeding mothers.
In Facebook's policy on nudity, it states: "We remove photographs of people displaying genitals or focusing in on fully exposed buttocks.
"We also restrict some images of female breasts if they include the nipple, but we always allow photos of women actively engaged in breastfeeding or showing breasts with post-mastectomy scarring.
"We also allow photographs of paintings, sculptures and other art that depicts nude figures.
"Restrictions on the display of both nudity and sexual activity also apply to digitally created content unless the content is posted for educational, humorous or satirical purposes."