Family holidays provide you and your children with memories that will last a lifetime. But being limited to only taking children away during the school holidays means it can become quite costly.
"Booking a family holiday can be a real headache not least because flight, hotel and package prices rocket outside term-time," Steve Nowottny from MoneySavingExpert told HuffPost UK Parents.
"But don't worry... with a bit of forward-planning and a few clever tricks it's possible to slash the cost."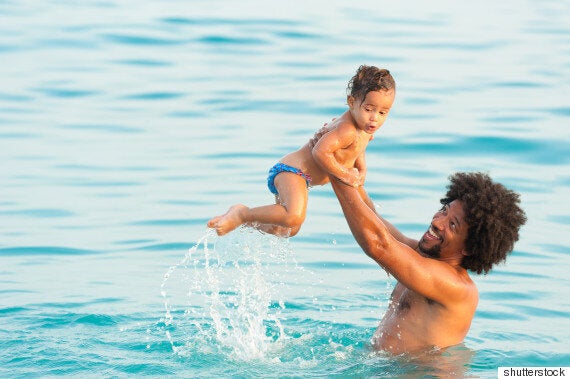 We asked Nowottny and Netmums editor in chief, Anne-Marie O'Leary to share their best pieces of advice for saving money on your holiday bookings.
1. Spend time researching.
It can be hard to resist the urge to get your family holiday booked as soon as possible to avoid having it hanging over you.
But deciding to book without having done research can hike up the cost.
O'Leary's advice: Do your research.
"The same holiday varies wildly in price according to who you book it through," she told HuffPost UK Parents. "Surf around for the best deal on the internet."
Another important tip is to clear your cookies/cache on your computer before making a final booking. Some websites are able to see that you have visited that web page before and might up the cost.
2. Choose your destination carefully.
O'Leary said the cost of living in certain countries that aren't in the Euro can be cheaper and you will get a lot more for your money.
"Croatia, Bosnia, Poland and Bulgaria all have beaches, plenty to explore, and your money will go a lot further," she said.
3. Be mindful of when you place your booking.
Many parents place great emphasis on the dates of their holiday when looking for a good deal, but O'Leary said it's also best to pay attention to when you're making the booking.
"For a good deal, parents should book either well in advance or last minute," she explained.
"But remember, booking last minute usually means compromising on where you can go and travel times."
Nowottny shared a tip many users of MoneySavingExpert use to save on flights. It involves booking the wrong date on Easyjet.
He explained: "This counterintuitive trick can help cut the cost of flying during the school holidays (though always use comparison sites to check another airline is not cheaper).
"Easyjet's Flexifares let you switch dates by a few weeks without paying anything extra. So you can book a Flexifare on the same route at a less busy period (e.g. term time), then after 24 hours move the date you actually fly up to one week earlier or three weeks earlier.
"This trick can potentially save families hundreds of pounds."
5. Consider house-swapping.
Do you know friends or relatives who live abroad or have a property overseas and would be happy to house swap?
Netmums advised asking them to swap houses - even if just for a weekend - to save on accommodation costs.
If you don't know anyone abroad, websites such as HomeExchange or Airbnb are good places to look for cheaper accommodation.
6. Package or go it alone?
Nowottny said in many cases, package holidays can be cheap, especially in the last two weeks of the summer holidays.
He said: "If you're simply after a sunny getaway in a traditional holiday resort, the good old-fashioned package holiday may still smash booking separate flights and hotels.
"Waiting until the last two weeks of the summer holiday when demand goes down can help slash the cost further."
However O'Leary said parents shouldn't always assume the package option is the best one. If you are willing to put in the legwork, do your own research by looking at flights and accommodation to see if you can make it cheaper by doing it yourself.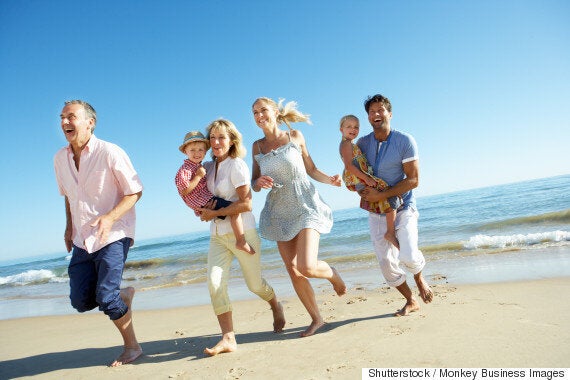 7. Discuss with other parents.
O'Leary advised asking around for recommendations. In many cases, other parents will be aware of great family holiday spots with family-friendly companies at reasonable prices.
"Mums know which holidays represent value for money with their own families, so read what they've said in our travel listings and ask in forums for advice before you book if you're in need of any further help.
"You're bound to find someone who's been there who can give you some first hand insider knowledge."
Nowottny advises parents to pre-book as many essentials as possible - car hire being one you can dramatically save on.
"What costs £8 per day months ahead can be £28 per day just before you go," he said. "So booking early's crucial.
"Use comparison sites like Skyscanner, TravelSupermarket and Carrentals to find the cheapest price, watch out for fuel policy 'stealth' charges and ignore hire firms' fear-sold excess insurance policies - you can get your own standalone cover instead for as little as £2 per day."
9. Pre-book activities for kids, too.
They might not be essential, but pre-booking activities for children could be a lifesaver when it comes to cutting costs.
It is possible to save on day trips by looking into prices before and comparing the "pre-book" and "on the day" charges.
"Don't let theme parks take the mickey," added Nowottny.
"For example, if you're off to Orlando, then whether the kids are clamouring for Disney, Universal or Seaworld, grab cheaper tickets in advance."
10. Ensure you get the best currency rates.
Nowottny said parents can get unbeatable travel money rates by getting a specialist overseas credit card such as Halifax Clarity or Creation Everyday.
He said: "It's a no-hassle way to smash even the best bureaux de change rates – you can spend in every country at the same near-perfect rate the banks get.
"Only do this though if you pay them off in full each month."
Even if you don't go for one of these options, there is one piece of money saving advice all the experts agree on: don't buy your currency at the airport.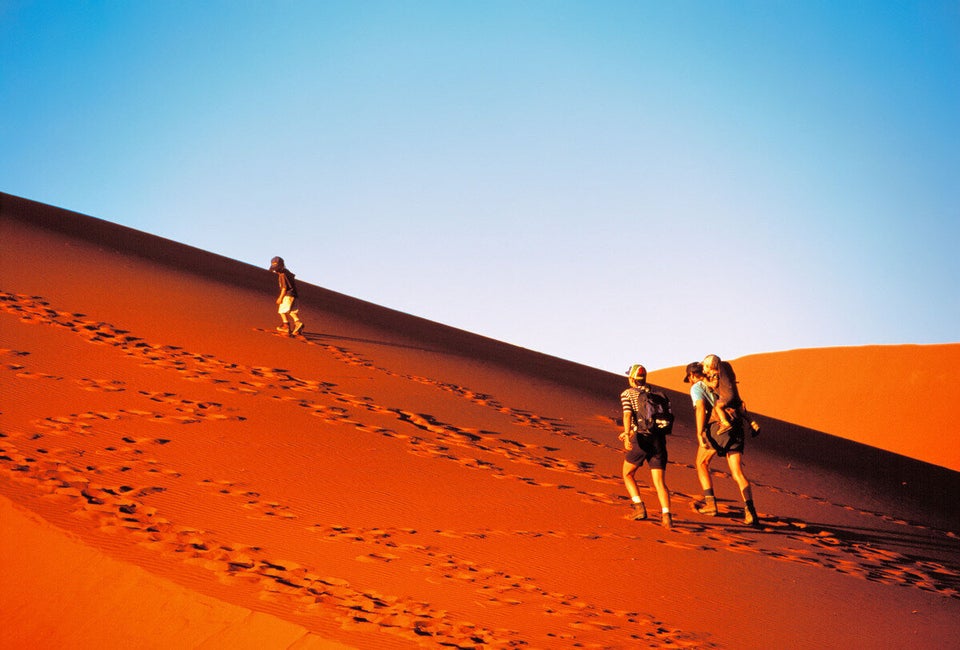 10 Ways To Take The Stress Out Of Family Holidays