A Canadian man has found a simple way to make your mobile phone waterproof.
The good news is, his choice materials are cheap and easy-to-use.
Posting his life-hack via a video, he showed viewers how to take a re-sealable plastic bag and turn it into a waterproof case.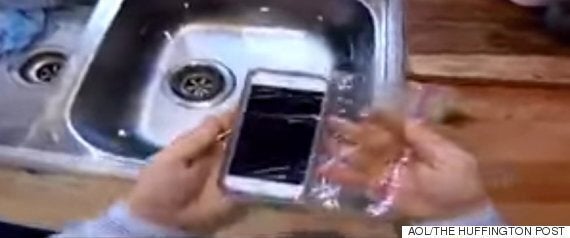 Well, the idea is a no-brainer as all you have to do is seal the the bag without any air in it.
Once he sucked the air out, he dropped the bag into a sink full of water.
Following the mini-baptism, he then pulled up Siri to show that all was well with his handset. Result.
Popular in the Community