It's been a year since Sport England launched its groundbreaking This Girl Can campaign, and what a year it has been.
The fitness initiative, which celebrates women of all shapes and sizes, has played an important role in increasing the amount of women around the UK taking part in weekly exercise.
Figures released by Active People Survey in December 2015 revealed the number of women playing sport and getting active once a week, every week, has increased by 148,700 since This Girl Can burst onto the scene.
To celebrate the success of the last 12 months, This Girl Can has has teamed up with Marks & Spencer to launch a full activewear clothing range.
Two of the women who appear in the new ads are 33-year old management consultant Arti and 43-year-old development director and mum, Jo.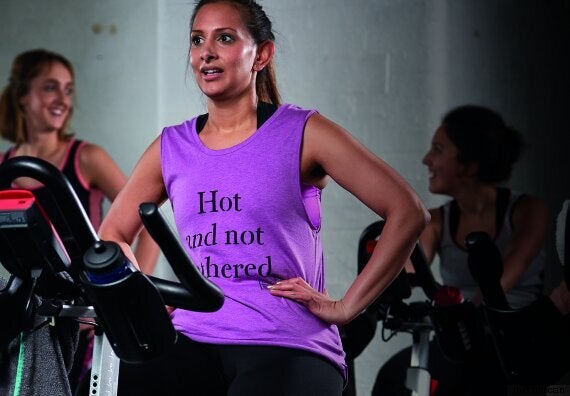 Arti, who lives in London, fits spinning around her busy work schedule.
Speaking about her new-found love of fitness she said: "I love spinning. The lights are dim, the music is booming and the energy in the room is so empowering - I don't think about anything else when I am on that bike. I just focus on me and the moment.
"When I wore the This Girl Can range in a spinning class, I felt comfortable and motivated at the same time. 'Hot and not bothered' embodies exactly how I feel when spinning, so being able to wear that for others to see adds an extra element of encouragement and motivation for those around me."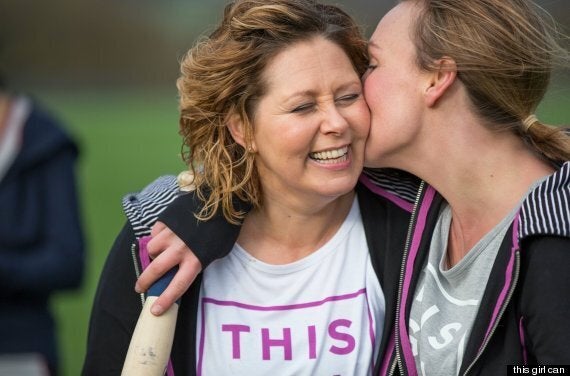 Jo, from Burnley, enjoys playing rounders to keep herself feeling fit and healthy.
"It can be tricky trying to fit rounders into my busy work schedule, but I make it my priority to go along and play every Wednesday evening," Jo said.
"Once I'm there, I get such a buzz out of being part of a team and being active. Rounders is so inclusive, it's not ageist, size-ist, ability biased or exclusive in any way. Literally anyone can get involved and play.
"I don't want to have to worry about how good I am or what I look like when I play, but being able to wear This Girl Can attitude with pride feels great."
Tanya Joseph, director of the This Girl Can campaign at Sport England said the response to the initiative in the past year has been "phenomenal".
"So many women continually ask us if we can release a wider range of This Girl Can clothing. So we're delighted to be able to do just that, with products that will help women feel comfortable and confident when exercising – something we know is important," she said.
"We hope people love the range as much as we do, and I for one can't wait to see women wearing their This Girl Can attitude with pride."
The full This Girl Can range goes on sale in select Marks & Spencer stores and online at marksandspencer.com from 7 January 2016. The items, available in sizes 6-22, range in price from £5.00 to £29.50. Sport England receives eight percent of all sales to help fund projects that help women be more active.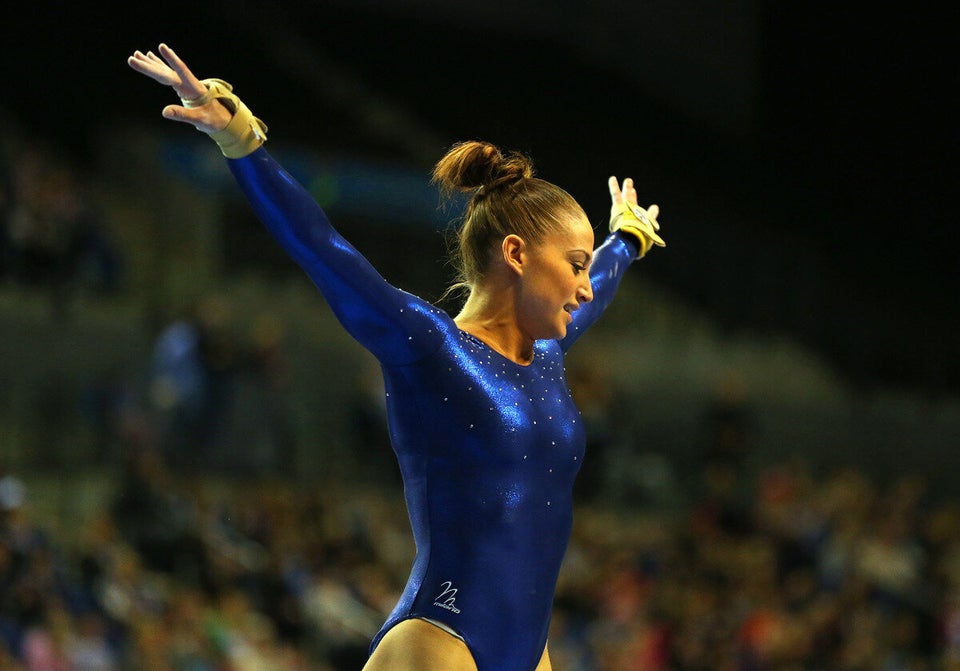 Inspirational Women In Sport 2015