Whether you're a grown-up kid or young-at-heart adult, nothing beats a short break at Disneyland® Paris if you're looking to relax, let loose and enjoy a little magic.
A two hour and forty minute direct train journey from London's St. Pancras, it's easy to get to from the UK for a weekend away or a short mid-week break that offers something for everyone, from thrill-seekers to night owls.
Looking to indulge with some spa treatments? Or spend an evening enjoying a five-star quality, fine dining meal? Disneyland® Paris has it all, and is as much fun for adults as it is for the kiddies.
Here are the top 10 reasons you should escape to Disneyland® Paris. Life might not be a fairy tale, but your holiday certainly can be...
There's no thrill quite like riding a roller coaster at 100km/hour, with a soundtrack by Aerosmith blasting in the background of the Rock 'n' Roller Coaster.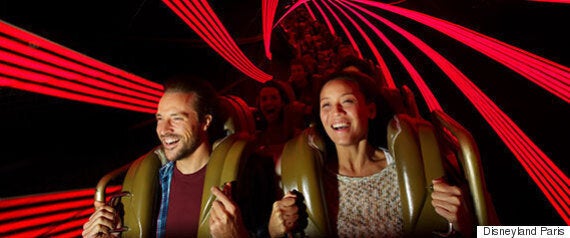 Unless you're hurtling through the atmosphere on Space Mountain, racing beneath raging waterfalls on Thunder Mountain or plunging down 13 stories in the Twilight Zone Tower of Terror. The best part of going to Disneyland® Paris as a grown-up? You'll finally be tall enough to try all of your favourite rides.
After getting an adrenaline rush on the wildest rides, there's plenty of opportunity for R&R with the on-site Celestia Spa, where you can enjoy facials, scrubs, massages and beauty and nail treatments.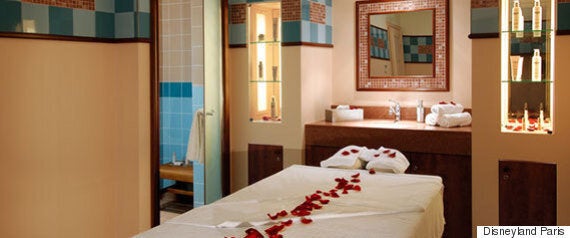 Many of the Disneyland® Paris resorts also have pools where you can take a refreshing dip, and fitness centres with state-of-the-art equipment for those after a cardio workout that doesn't involve a roller coaster.
With seven themed Disney® Hotels to choose from, there's a style to suit every taste (and romantic gesture), whether you want to escape to the deep, dark wood in a cabin at Disney's Davy Crockett Ranch or enjoy the peace and quiet of a mountain retreat - complete with cosy fireplace - at the Disney's Sequoia Lodge.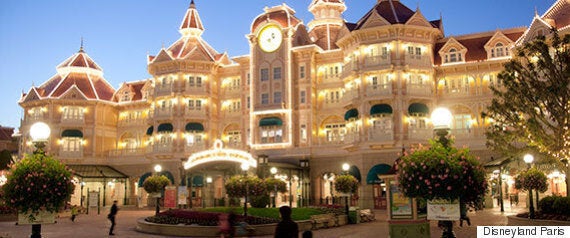 Disney's Hotel Santa Fe takes you to the American Southwest, Disney's Hotel New York brings the city that never sleeps to the theme park and Disney's Hotel Cheyenne lets you bed down in the Wild West. For opulence fit for a princess, nothing says luxury like Disney's Newport Bay Club, a 1920s-themed mansion by the seaside. The Disneyland® Hotel also offers an elegant setting and five-star service for the sweetest of dreams. Guests of Disneyland® Hotels benefit from two extra hours in the theme parks on certain days and priority access to key attractions.
Sure, a Disneyland® Paris break comes with plenty of fun rides, delicious meals and entertaining nightlife, but did you know there was also a shopper's paradise 10 minutes away, at the Vallée Village outlet centre?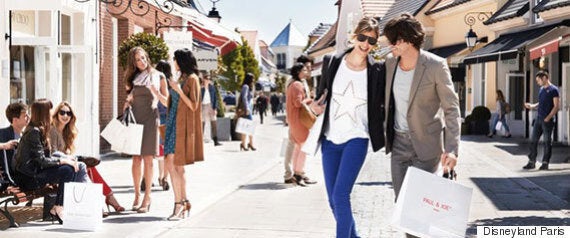 You can stock up on cut-price merchandise from designer brands like Armani, Burberry, Givenchy, Jimmy Choo, Longchamp, Max Mara, Versace and more. The outlet also sells homewares and childrenswear.
Hungry, anyone? If you're after American diner fare, traditional Italian, seafood or steaks, there's a place at Disneyland® Paris to satiate your tastebuds.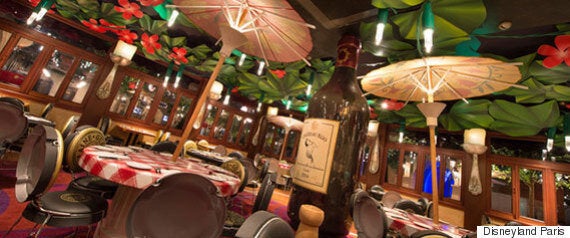 Ratatouille-inspired Bistrot Chez Rémy lets you enjoy your dinner from a rat's eye view with champagne cork seats and jam jar lid tables (and yes, ratatouille is on the menu!), while l'Auberge de Cendrillon offers up French classics in a medieval banquet hall for a fairytale twist to the classic dining experience. Or, get your favourite American dishes - with a side of Hollywood memorabilia - at Planet Hollywood, and Texan fare at Buffalo Bill's Wild West Show... with Mickey and friends.
If your idea of heaven involves 9 holes and a putting green, you'll love Golf Disneyland® that will allow you to perfect your swing and relax in the sunshine.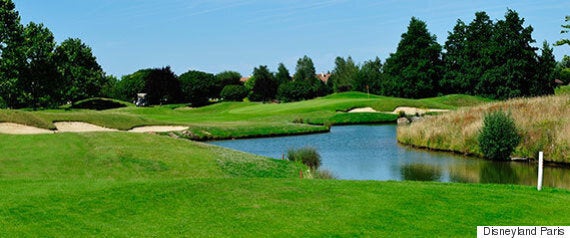 You can also practice your serve at the Disneyland® Paris tennis courts or scale new heights at Davy Crockett's treetop adventure park. Pint-sized visitors can also try out a new sport: pony riding. Giddy up!
When it comes to nightlife, playtime isn't just for kids. From a buzzing bar scene which will fit your flight of fancy, whether you're in a New York state of mind, want to take a swig in a saloon setting or prefer your cocktail with a side of piano music to nightly blues, jazz, country and rock concerts, there's plenty of after-hours entertainment.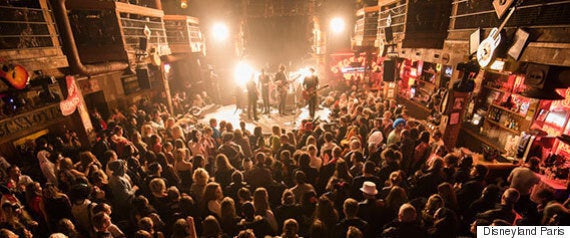 If you're in the mood for a real spectacle, Disney Dreams®! is an award-winning lasers, lights and fireworks show.
8. The proximity to Paris
Nothing says romantic getaway quite like a short break in Paris, and Disneyland® Paris is a mere 35-minute RER train ride from the capital of light and love.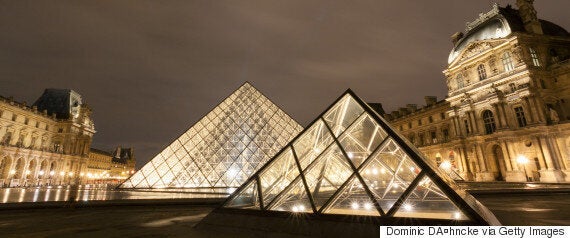 Escape from the city for a fun day trip filled with rides and themed restaurants. History buffs will also enjoy exploring all of the local castles, like the opulent Château de Fontainebleau or the 17th century Château of Vaux-le-Vicomte.
You may feel all grown up, but seeing the classic Disney characters wandering around will most definitely bring out your inner child.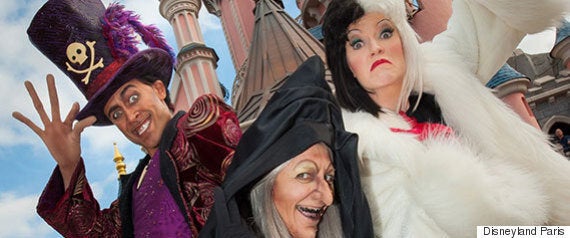 From Donald Duck to Snow White, you can see all your favourite childhood heroes at Disneyland® Paris. The daytime parade brings the beloved characters, with lively music and bright costumes, to the streets of Main Street, U.S.A®.
If you grew up watching Disney films, you'll love getting behind-the-scenes access to your favourite movie moments with the Studio Tram Tour and the Art of Disney Animation, which gives a crash course in how Disney greats came about.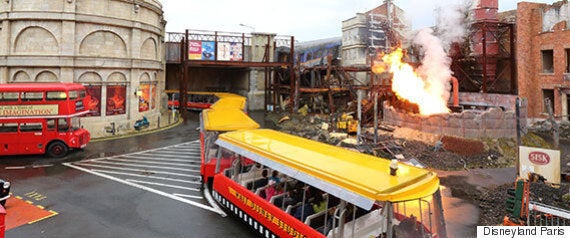 And it's not too late to be the star of your own drama with the Disney Studio 1 tour. You see, fairy tales can come true.