A woman was left "frightened and scared" after a man repeatedly rubbed her leg for 20 minutes during an early morning trip on a London night bus.
Officers are appealing for help to identify the man who sexually assaulted the victim on a Route N8 bus travelling on Gales Gardens towards Bethnal Green around 12.30am.
Police said: "The suspect sat next to the victim and repeatedly rubbed her leg for about 20 minutes, leaving the victim frightened and scared."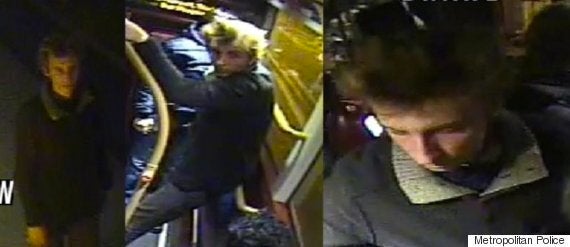 Police are hunting for this man after a woman was sexually assaulted on a London night bus
Officers from the Roads and Transport Policing Command on Friday released images of the man in the hope the public could help identify him. He is described as a tall, white man, with light brown coloured hair. He wore a dark coloured top and trousers.
The assault occurred on October 12.
Police said: "Unwanted sexual behaviour on the transport network is not tolerated and all sexual offences are taken very seriously".
Police recently jointly launched the 'Report it to stop it' campaign with Transport for London, the British Transport Police and City of London Police, which aims to further increase the reporting of unwanted sexual behaviour on public transport in the capital.
Related