A German interior minister has said right wing campaigners discussing the mass sexual assault in Cologne on New Years are as "awful" as the offences committed on the 100 victims.
The attacks are said to have happened when around 1,000 men - described as coming from "the Arab or North African region" - split into gangs after being dispersed by officers for throwing fireworks into the crowd of revellers.
The incidents have reignited calls from right-wing groups to shut down migration to Germany, which has taken in more than a million people in the last year amid the migration crisis, mostly from the Middle East.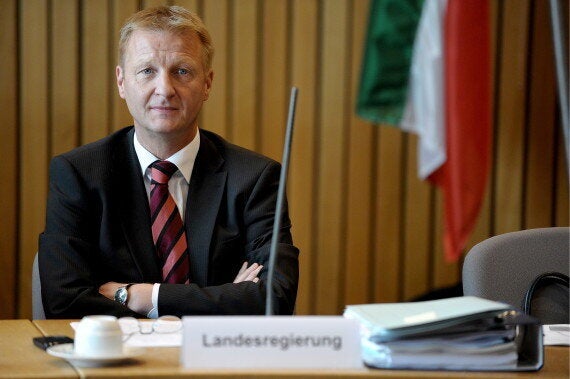 Interior minister Ralf Jaeger has compared the offences committed in Cologne to comments made by right wing campaigners
The right-wing Alternative for Germany (AfD), which wants Germany to leave the EU, has called on Merkel to close the border.
AfD leader Frauke Petry tweeted: "Mrs Merkel, is Germany 'colourful and cosmopolitan' enough for you after the wave of crimes and sexual attacks?"
Ralf Jaeger, interior minister for North Rhine-Westphalia, within which Cologne is situated, warned that anti-immigrant groups were using the attacks to stir up hatred.
According to the BBC he said: "What happens on the right-wing platforms and in chatrooms is at least as awful as the acts of those assaulting the women.
"This is poisoning the climate of our society."
He said three suspects had been identified, but police were yet to make any arrests.
Jaeger said police must "adjust" to the fact that groups of men had attacked women en masse and needed to prepare to prevent future attacks of this nature.
He said: "Something like this must not happen again - not only in Cologne, but also in other big cities.
"The police have to conceptually adjust to the fact that there are apparently groups of perpetrators, who assault women en masse. This must not happen in our society and the police as well as the city authorities have to react to it.
Elmar Brok, a German Member of the European Parliament from Merkel's CDU party, told Sky News he feared the incidents would change the refugee debate.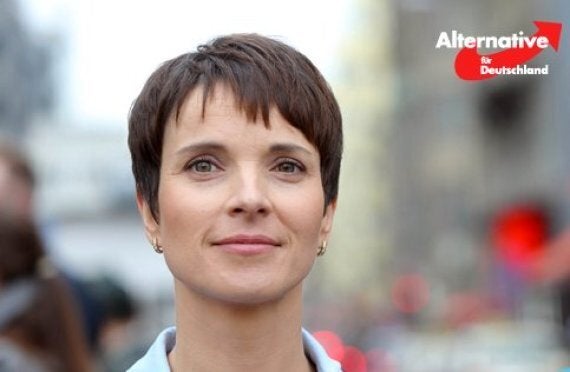 Alternative for Germany leader Frauke Petry wants Angela Merkel to close the border following the New Year attacks
He told the broadcaster: "I fear they'll bring a new factor to the refugee debate. It looks like it was a prepared thing.
"It's terrible and it will increase the feeling in many Germans that it's not a good place to be if too many people come."
Pegida UK's coordinator Tommy Robinson has also published a lengthy speech on the attacks on YouTube in which he implored authorities to "wake up" to the problems mass-immigration was having on EU countries.
City police chief Wolfgang Albers has described the attacks as a "completely new dimension of crime", although police have been criticised for initially downplaying the offending - which included one reported rape - having first reported that New Year's celebrations had passed with a "jolly atmosphere".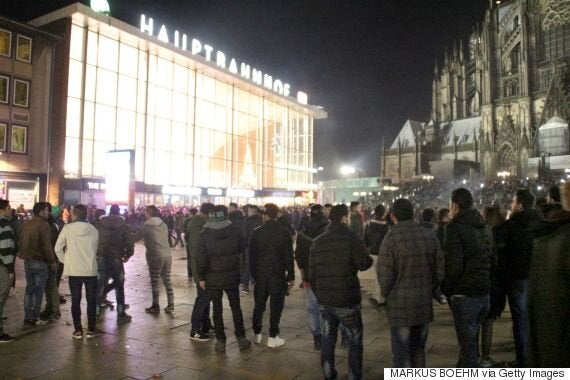 The attacks took place outside the Cathedral and train station in Cologne, pictured above on December 31, 2015
He has since admitted mistakes were made in the reporting of the crimes, near Cologne's cathedral, but has insisted that officers had done an "exemplary job".
The northern port city of Hamburg said it had received 27 reports of similar attacks at New Year's street parties.
Police in Dusseldorf, which is 25 miles away from Cologne, are reportedly concerned the attacks are linked to a criminal gang of 2,000 North African men who sexually assault women as a distraction before stealing their possessions.
After been accused of attempting to cover-up the sexual assaults, there has been calls for police chief Albers to quit, something being championed by Cologne's Express newspaper.
It wrote: "The reputation of the Cologne police has taken a nationwide hit."