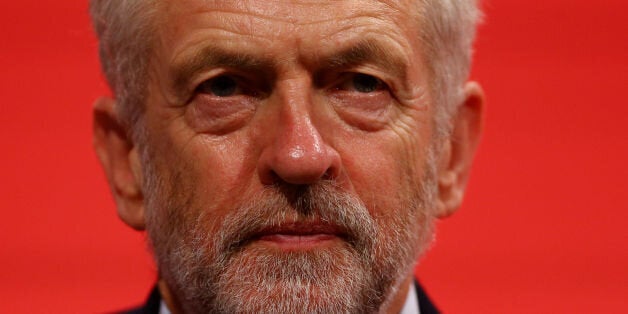 Jeremy Corbyn's hopes of changing Labour policy to dump Trident look set to be defeated by trade unions whose members rely on the defence industry.
The Labour leader has been warned by one of Britain's biggest trade unions that he "has another shock coming" if he thinks nuclear policy won't be changed without a fight over the party's rules.
GMB boss Paul Kenny hit out as Labour MPs athe Parliamentary Labour Party meeting also backed policy chief Angela Eagle and party general secretary Iain McNicol over the current policy-making process.
But HuffPost UK also understands that Unite – the UK's biggest union – is expected this July to reconfirm its own policy of backing Trident 'to support our members and their employment'.
Although Corbyn allies have not given up trying to influence its biennial policy conference this July, many Labour MPs will be relieved that Unite will continue to act as a safeguard against change – and against any change to party conference rules.
Nearly half of the Shadow cabinet are ready to quit if the party dumps Trident renewal before the next election.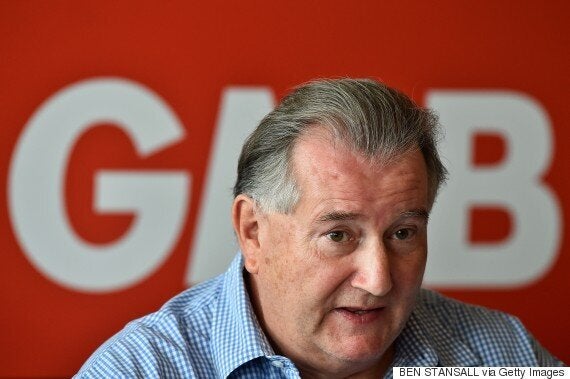 Paul Kenny, GMB general secretary.
Mr Kenny, general secretary of the GMB union, today said that tens of thousands of his members' jobs relied on the defence industry.
"If anybody thinks that unions like the GMB are going to go quietly into the night while tens of thousands of our jobs are literally swannied away by rhetoric then they've got another shock coming," he told Radio 4's World at One programme.
In a direct reference to the Labour leader's repeated reference to his 'mandate' from his landslide leadership election, Mr Kenny added: "This issue of a mandate, I don't remember recalling a speech anywhere where someone said' I'm standing on platform that I will do what I want, when I want, irrespective of what the rules of the Labour party are'."
His remarks came just hours after Mr Corbyn floated the idea of individual members being given a direct vote on whether to keep or dump the current commitment to renew the nuclear weapons system.
The Labour leader insisted that he had a mandate from rank and file members and wanted to ensure 'ordinary people' would 'decide what the policy is'.
But senior Shadow ministers insist that the party rules – which currently ensure unions and members have 50% of the votes each on policy at conference – cannot be changed without the permission of conference. A 60% card vote is required at conference to change the party rulebook.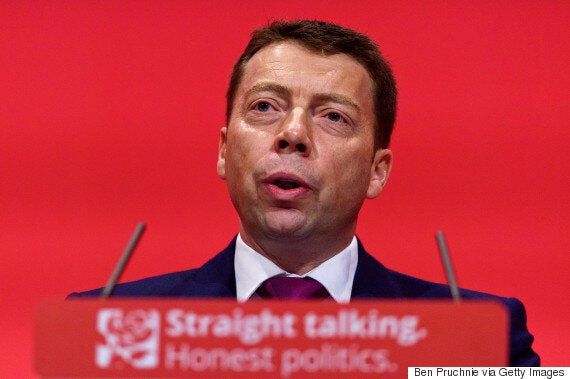 Labour general secretary Iain McNicol
At a meeting of the Parliamentary Labour Party on Monday night, Angela Eagle won applause for defending the current policy-making system, which involves a democratically elected National Policy Forum that in turn has its programme approved by party conference.
Labour MPs gave strong backing to both Ms Eagle, who is Shadow First Secretary of State, and Mr McNicol after they made clear any changes would require a vote of conference itself.
But a party spokesman insisted that Mr Corbyn was on record as wanting to involve party members much more in policy-making and was determined to find ways to allow that.
Some MPs were frustrated that Mr Corbyn failed to turn up to the PLP meeting after the controversy of his shadow ministerial reshuffle.
One MP told HuffPost that communications chief Seumas Milne and Shadow Chancellor John McDonnell were 'spineless bastards' for not being present to defend alleged briefing against those no longer in the shadow team. Mr McDonnell did turn up, but was late due to a trade union demonstration.
The GMB, which has more than 600,000 members, is unequivocally pro-Trident as many of its members rely on the industry.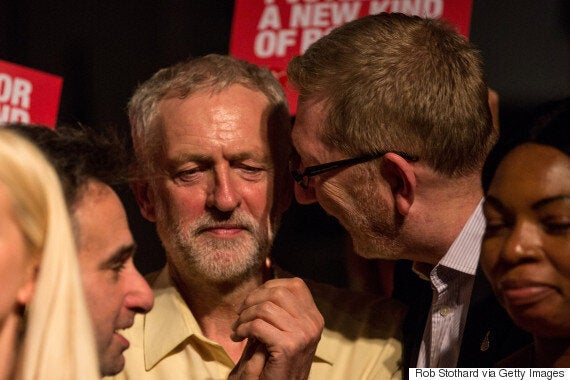 Len McCluskey with Jeremy Corbyn during his leadership campaign
Some Corbyn allies are hoping to target Unite's biennial policy conference this July to change it from its current stance of being "pro jobs" to coming out for unilateralism. The union also has crucial swing votes on the party's ruling National Executive Committee.
Unite general secretary Len McCluskey's personal view backs unilateralism, but HuffPost UK understands that he has no plans to defy the will of his membership on the issue of Trident.
He will continue to say the union is "pro-jobs and pro-communities", a code for its pro-Trident stance, which has been unchanged since 2010, and reaffirmed in 2012 and 2014 at its policy conference.
The union policy is backs disarmament but only if defence 'diversification' can guarantee similar jobs and salaries. "We need a policy that would see the jobs and skills of Unite members preserved, and until we receive firm commitments to this end we will continue to support our members and their employment," the policy states.
And while the union will look at ways to better engage party members, there is little appetite in Unite – or any union – to give up their 50% voting rights at conference.
With Government legislation threatening to cut union funding to the party, the last thing the union wants is a further diminution of its influence, one source said.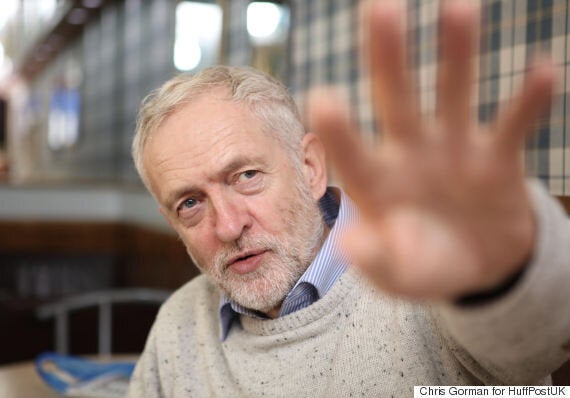 Jeremy Corbyn, interviewed by the HuffPost in December
Mr Corbyn hinted to HuffPost UK last month that he wanted to repeat the consultation process used ahead of the Syria bombing vote, when members were directly emailed for their views.
Today, he went further, telling the Today programme on Radio 4 that: "I want members to have a big say in it. Whether that comes as a vote of individual members, or a vote at conference, that will be decided. I have not made up my mind on that.
"My whole election programme was based on the need for ordinary people to be able to participate much more in politics, so that leaders don't go away and write policy, so that executive groups don't go off and decide what the policy is, ordinary people do."
Mr Corbyn added: "Renewing Trident, in my view, goes against the fundamental spirit of the nuclear non-proliferation treaty which requires the five declared nuclear weapons states not to renew their weapons systems."
Allies of Mr Corbyn believe that a 'non-binding' but direct plebiscite of members could be used to influence conference and the National Policy Forum process, and also want to give the NEC – which now has a pro-Corbyn majority- some new powers.
John McDonnell said on Channel 4 News last week: "The NEC on this issue will decide whether that process will appertain to the decision on Trident or whether or not there will be a new consultative process … they haven't made their mind up on that. The NEC can determine the nature of the consultation and the decision making process."
But Mr Kenny today insisted the NEC could not change party rules without the permission of annual conference.
"The Labour party policy at the moment, reaffirmed at party conference recently, is the renewal of Trident. Jeremy's perfectly entitled to say he wants to change that policy but he needs to go through the same democratic process that arrived at that policy in the first place," he said.
"There are rules. Let's just get back to the basics. Of course people are entitled to want to change policy, why not? – that's how it evolves. But there is a process and there are rules. "
The GMB boss said that his union was set to call a 'workers' conference' at various defence factories around the country.
"There are about 50 sites around the UK whose livelihoods depend on defence contracts and we are going to ask those people what they think about the Labour party effectively shutting down their jobs. We want their voices heard in this debate."
A bitter battle over procedure is expected to take place in coming months, with Mr Corybn's allies on the NEC expected to table plans to change the body's 'terms of reference' at its meeting later this month.
Although this won't have any practical effect unless conference agrees, the NEC changes are seen by Corbyn supporters as a powerful signal of intent.