Liya Kebede might be most known as a frontrunner in the fashion world, but the mother-of-two has another significant passion outside her modelling career.
Having graced the cover of Vogue, been the face of Estée Lauder and worked with Victoria's Secret, Dolce & Gabbana and Louis Vuitton, Kebede has also been a dedicated maternal health advocate for more than 10 years.
As founder of The Liya Kebede Foundation, the 37-year-old is committed to reducing maternal, newborn and child mortality in Ethiopia and around the world.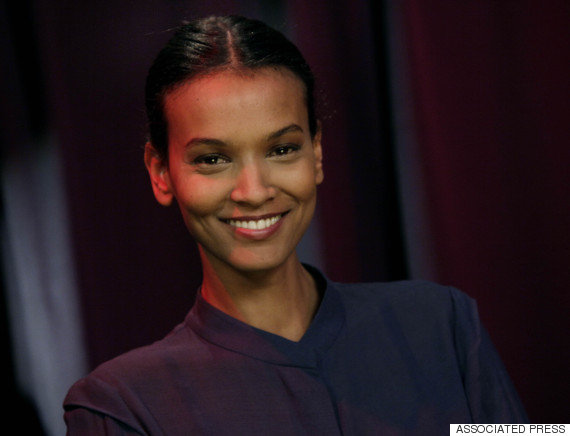 Kebede began work as a maternal health advocate after becoming a mother herself
"I began working as a maternal health advocate after becoming a mother myself," Kebede told HuffPost UK Parents.
"While I had the benefit of incredible support and caregivers I knew that millions of women back home in Ethiopia and around the world did not.
"As a result far too many women were dying from entirely preventable complications."
Kebede was raised in Addis Ababa, Ethiopia, but now lives in New York City. She is mother to Suhul, 14, and Raee, 10.
Shortly before the birth of her second child, Kebede visited the Addis Ababa Fistula hospital and the Missionaries of Charity Orphanage in Ethiopia.
For Kebede the visits sparked a desire to make a difference.
Two months later in March 2005, Kebede was appointed as WHO's Goodwill Ambassador for Maternal, Newborn and Child Health.
At the time, she said she had experienced firsthand the huge gap that exists between two very different worlds of mothers, and she wanted to use her global success and visibility to bridge that gap.
Her appointment coincided with the launch of The Liya Kebede Foundation, through which the mother-of-two wanted to not only raise awareness of the difficulties faced by women in childbirth, but also to deliver training and education to ensure safe births in Africa.
"Growing up in Ethiopia there was an old saying that to be pregnant is to have one foot in the grave," she told HuffPost UK Parents.
"The thing that struck me the most is that there is still so much fear around childbirth, because the risks mothers in Africa face are still too high.
"Nothing affects a child and family more deeply than the loss of a mother," Kebede added.
"I believe it is one of the greatest challenges of our time to reach every mother with maternity care."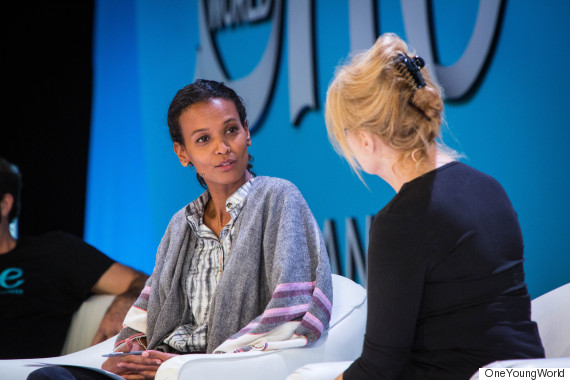 Liya Kebede raising awareness of maternal health at One Young World in Thailand - November 2015
Kebede worked as the WHO ambassador for six years, calling the time an "incredible experience".
She said: "My aim, during that time and since then, has been to inspire others to feel as passionate about this cause as I do and to lend their support to reach more mums and save more lives."
With the opportunity to learn from top experts in the field, the mother-of-two was able to truly understand how she could make a difference through her own foundation.
The Liya Kebede Foundation is a non-profit foundation that funds awareness-raising projects, as well as providing support for low-cost technologies, community-based education, and training programmes.
The focus is on training the next generation of health workers in best practices in maternity care. In one health centre the foundation works with, Kebede said hospital deliveries rose by 50% in 12 months.
The non-profit foundation funds awareness-raising projects as well as providing support for low-cost technologies, community-based education, and training programmes. In one health centre the foundation works with, Kebede said hospital deliveries rose by 50% in 12 months.
Encouraging mothers to have hospital deliveries is of utmost importance, Kebede explained, as even if women in Ethiopia live within a reasonable distance of a health clinic, the majority give birth alone at home, risking their lives in case of complications.
"Over the past five years we have partnered with an Ethiopian doctors' association to support a maternity clinic in Hawassa, Ethiopia," Kebede explained.
"With regular training and mentoring the medical team there has delivered over 10,000 babies safely and more mothers are seeking out services than ever before.
"One of the biggest surprises was to see how little education is available to young women and new mothers about everything from the necessity of prenatal check ups, to childbirth with assistance, and family planning information."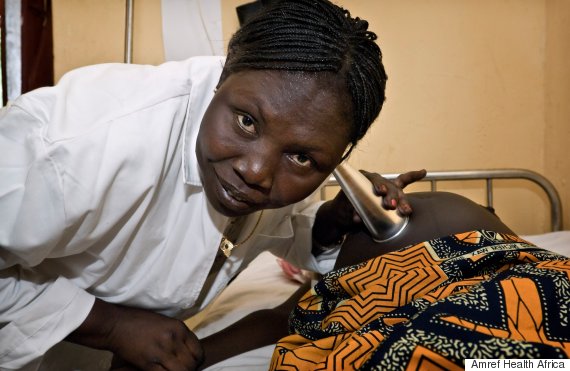 Antenatal check-up in South Sudan, northeastern Africa
Kebede said one of the biggest problems her foundation is aiming to tackle is to improve the flow of information and education to both mothers and midwives, in order to further reduce maternal deaths.
She added: "Ethiopia is making progress in extending services to women across the country - there are now more health workers assigned to communities throughout the country and as a result more women and children are thriving - but ensuring that skilled caregivers and supplies are at hand in the most remote areas is still a major challenge."
Since committing to improve maternal health more than 10 years ago, one of Kebede's highlights has been the growing commitment from others she has witnessed to improving these mothers' lives.
In July 2015, the World Bank and major donors formally launched a new fund to expand maternal health services beginning in eight countries, including Ethiopia.
The United Nations and the World Bank Group announced that $12 billion (£8 billion) had been aligned to country-led five-year investment plans for women, children and adolescents' health, including in the four countries of the Democratic Republic of the Congo, Ethiopia, Kenya and Tanzania.
"This was a promising step toward seeing more women get better care," added Kebede.
"Everyone can be a champion for mums - even a simple step like telling a friend about this issue is a beginning toward building a community of supporters.
"This helps our leaders to remain focused on improving maternal health and takes us closer to making deaths during childbirth a thing of the past."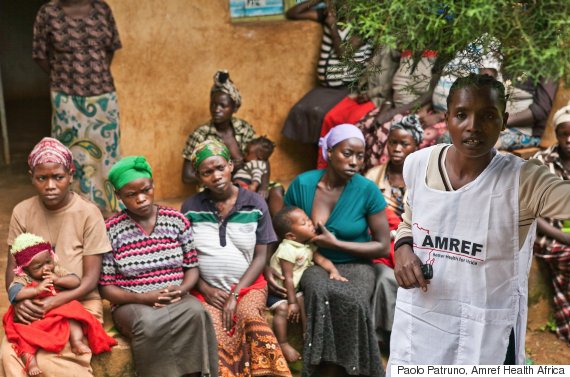 Health workers providing maternity care for moms in remote Ethiopia
Although residing in New York City, Kebede regularly travels to Ethiopia to support maternal health projects.
And it hasn't gone unnoticed.
In 2013, Kebede was named one of Glamour's Women of the Year for her philanthropic work through her foundation.
In November 2015, she addressed the challenge of eliminating preventable maternal deaths, as well as discussing creative solutions, at the 2015 One Young World Summit in Bangkok.
Her latest commitment is the launch of a brand-new partnership with Amref Health Africa - Africa's leading health development organisation in 2016.
She explained: "The Liya Kebede Foundation will help to raise awareness and support for its Stand Up for African Mothers campaign with the goal of training 15,000 midwives across several countries including Ethiopia, Kenya, Tanzania, Senegal, South Sudan and Uganda.
"Since its launch in 2011, this global campaign has trained and upgraded skills of more than 7,000 African midwives.
"We're thrilled to partner with them to help more mums have safe and healthy deliveries."
Find out more about Kebede's work at lkfound.org.
SEE ALSO:

Call the Midwife! Citizens Demand the Right to Safe Births for Every Woman, Everywhere

Birth Photographer Captures Exact Moment Babies' Heads Are Born In Fascinating And Rare Photos