More than 7,000 medical students have pledged their support to junior doctors as the first round of strikes get underway, according to the British Medical Association.
The BMA is hosting a pledge on its site encouraging student medics to back its striking members, who voted to take industrial action in November.
The pledge reads: "As a medical student and a junior doctor of tomorrow, I pledge my support for the BMA's campaign for a junior doctors' contract that has quality, safety and fairness at its heart."
Protestors show banners and shout during a junior doctor's strike in England in front of the St Mary's Hospital in London, Tuesday
Junior doctors are set to strike on two further dates - 26 January and 10 February - in protest at health secretary Jeremy Hunt's new contract.
Hunt wants to decrease the number of hours during the working week which are classed as "unsociable" by 25%, meaning doctors will receive lower pay for working outside their traditional "normal" hours of nine to five.
Medics are likely to find themselves working more weekends, which, under the new contract, will no longer mean extra pay. As a result, many junior doctors are planning to strike.
Dr Aaron Borbora, deputy chair of the BMA Junior Doctors' Committee, said the figures could be disastrous if young people are deterred from pursuing a career in medicine.
"These figures reveal a worrying trend and should serve as a serious wake-up call to government," he said.
Massimo, a third third year medic at Oxford, said: "Jeremy Hunt is trying to push for a seven day NHS, but he's forgetting the fact that doctors work seven days a week, 24 hours a day."
Second year student Akila added: "We're going to be overtired and overworked. We have patients' lives in our hands and it's a lot more dangerous."
In a recent statement addressing the strikes, Hunt said: "Our absolute priority is patient safety and making sure that the NHS delivers high-quality care seven days a week – and we know that's what doctors want too, so it is extremely disappointing that the BMA have chosen to take industrial action which helps no one.
"We had made good progress in talks, resolving 15 of the 16 issues put forward by the union – everything apart from weekend pay.
"We have now asked Acas to reconvene talks in the hope the BMA will return to sensible negotiations."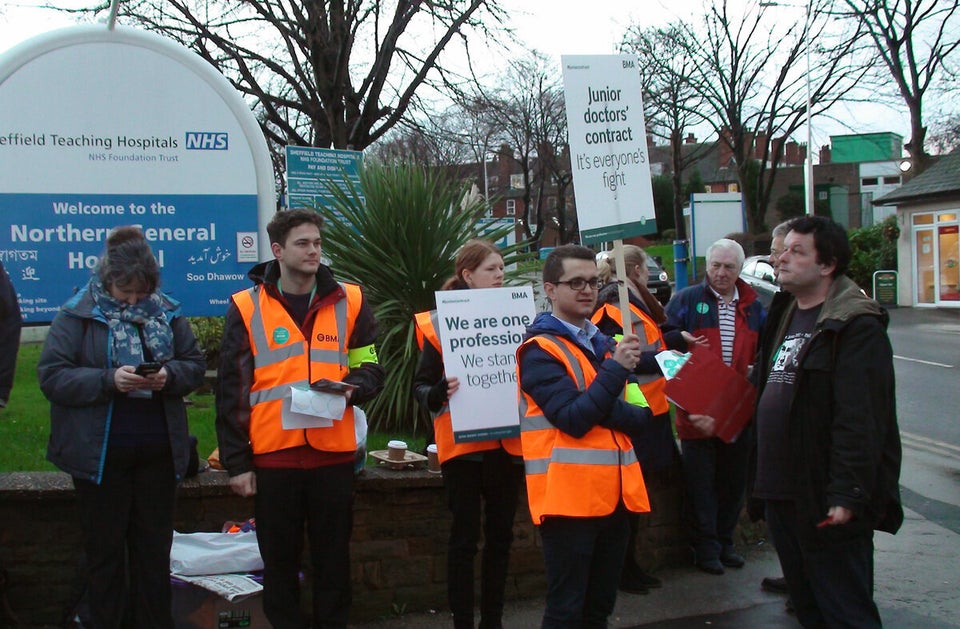 Junior Doctors Stage 24 Hour Strike Across NHS