Rupert Murdoch is set to marry former supermodel Jerry Hall, with news of their engagement being carried on the Births, Marriages and Deaths page of one the media mogul's newspapers, The Times.
The executive chairman of News Corporation has been dating Hall for four months. Murdoch, 84, reportedly started seeing Hall, 59, after the pair were introduced by one of his sisters and his niece, Penny Fowler, in Australia.
The marriage will be the fourth for Murdoch and the first for Hall, although she lived with The Rolling Stones frontman Mick Jagger for 23 years before they split-up in 1999. The pair had four children.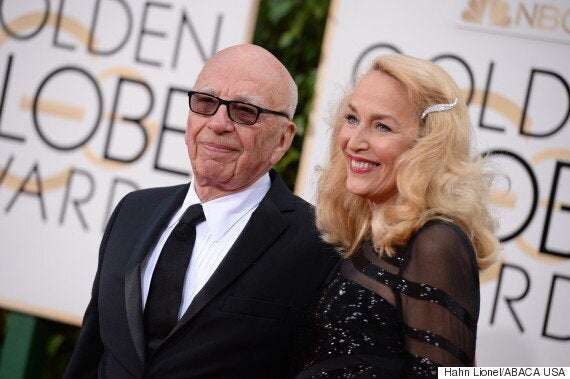 Rupert Murdoch and Jerry Hall, pictured above attending the Golden Globe awards, have announced their engagement
The new relationship reportedly began in the summer. A spokesman reportedly told the BBC: "They have loved these past months together."
He added they were "thrilled to be getting married and excited about their future".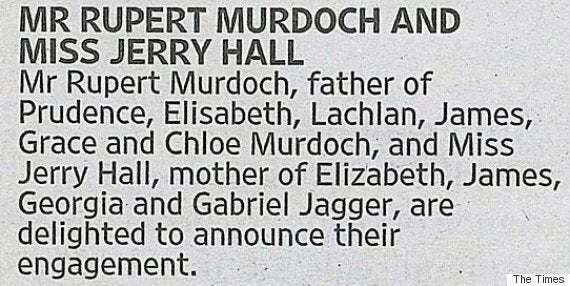 The couple's engagement notice as carried in The Times
Australian-born Murdoch, who now has US nationality, split up with his third wife Wendi Deng in 2013.
Murdoch and Hall were first spotted together in public in October at the Rugby World Cup final in London between Australia and New Zealand.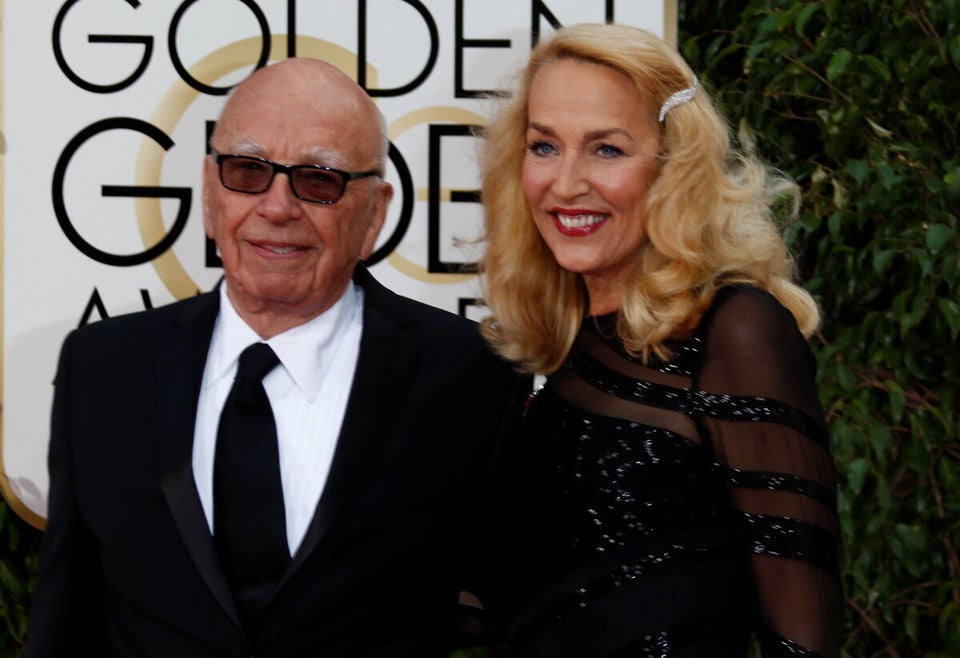 Murdoch and Hall's four-month romance
The Times reports that the couple got engaged while in Los Angeles at the weekend, where they were pictured attending the Golden Globe awards ceremony.
The notice in the paper reads: "Mr Rupert Murdoch, father of Prudence, Elisabeth, Lachlan, James, Grace and Chloe Murdoch, and Miss Jerry Hall, mother of Elizabeth, James, Georgia and Gabriel Jagger, are delighted to announce their engagement."