Striking junior doctors at a West Midlands hospital are in a stand-off with their NHS after being ordered back to work because of a "level 4" incident.
Sandwell Hospital in West Bromwich wrote to junior doctors telling those rostered on they were "required to report for duty". However the BMA said junior doctors should continue with industrial action until NHS England has confirmed, and the British Medical Association has agreed, that a "major unpredictable incident is taking place for a specific trust".
A spokesman from the union said: "Junior doctors should continue with industrial action until NHS England has confirmed and the BMA has agreed – via the agreed escalation process – that a major unpredictable incident is taking place for a specific trust. The BMA will notify members as soon as such an incident is in place."
No such agreement has yet taken place.
It was reported that some doctors briefly left the picket line but returned shortly afterwards.
A copy of the letter sent to junior doctors at the hospital appeared on Twitter today:
Anne Rainsberry, National Incident Director for NHS England said: "Sandwell Hospital has reported that it has been experiencing exceptional and sustained pressure. In line with the local agreement between the Trust and the BMA, their medical director has asked junior doctors to return until such a time as the pressure is relieved.
"The local NHS is actively reviewing the situation to support the Trust. Nationally, we are continuing to work closely with our BMA colleagues to ensure patient safety."
About 4,000 hospital operations and other medical procedures were to be cancelled across England as a result of a 24-hour strike by junior doctors which began at 8am Tuesday. Some 3,400 cancellations were to take place today alone.
While the trust has not yet provided a definition of what constitutes a "level 4" incident, a document featured by the Mirror explained that it meant that "all actions have failed to contain services pressures and the local health system is unable to deliver comprehensive emergency care. Further action and investigation required."
NHS England told HuffPost UK that hospitals are able to use their own alert level systems which may vary locally.
What is a "level 4" incident?

NHS England's definition of a level 4 incident on their emergency prevention, preparedness and response (EPPR) system is "an incident that requires NHS England National Command and Control to support the NHS response. NHS England to coordinate the NHS response in collaboration with local commissioners at the tactical level".

However, hospitals are able to use their own alert level systems which may vary locally, rather than the EPPR definition. It seems that this is what Sandwell may have done.
One medic claimed that the hospital had needed support with admin to discharge patients:
The news comes after Professor Sir Bruce Keogh, NHS medical director, wrote to hospitals on Monday evening to instruct them to call junior doctors back to work if they feel patient safety is at risk.
The trust itself tweeted:
A number of medics slammed the decision to order junior doctors back to work despite the strike action…
Junior doctors are set to provide emergency care only for 24 hours, with the action being followed by a 48-hour stoppage and the provision of emergency care only from 8am on January 26. On February 10, there will be a full withdrawal of labour from 8am to 5pm.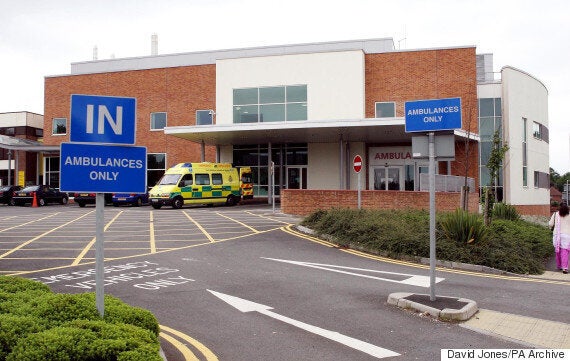 Sandwell Hospital in West Bromwich has orders its junior doctors to work after declaring a level 4 incident
Outpatient clinics are also likely to be disrupted on Tuesday as 38,000 members of the British Medical Association take action over threats by the Government to impose a new contract.
NHS England said 1,425 inpatient operations and procedures were being cancelled as a result of the strike along with 2,535 outpatient ones. Some 654 cancellations - 192 inpatients and 462 day cases - are in London.
Despite this Anne Rainsberry of NHS England said patients can be confident they will receive safe care.
She said: "The NHS has procedures for dealing with a range of disruptions including industrial action."
What Patients Need To Know Ahead Of The Junior Doctors Strike
With 30,000 operations and over 150,000 appointments each day, NHS hospitals are bracing for considerable disruption ahead of the planned walkouts by junior doctors this week.
But for hundreds of thousands of patients, even the threat of strike action can provide inconvenience. Here's what you need to know about potential disruption during the planned walkout...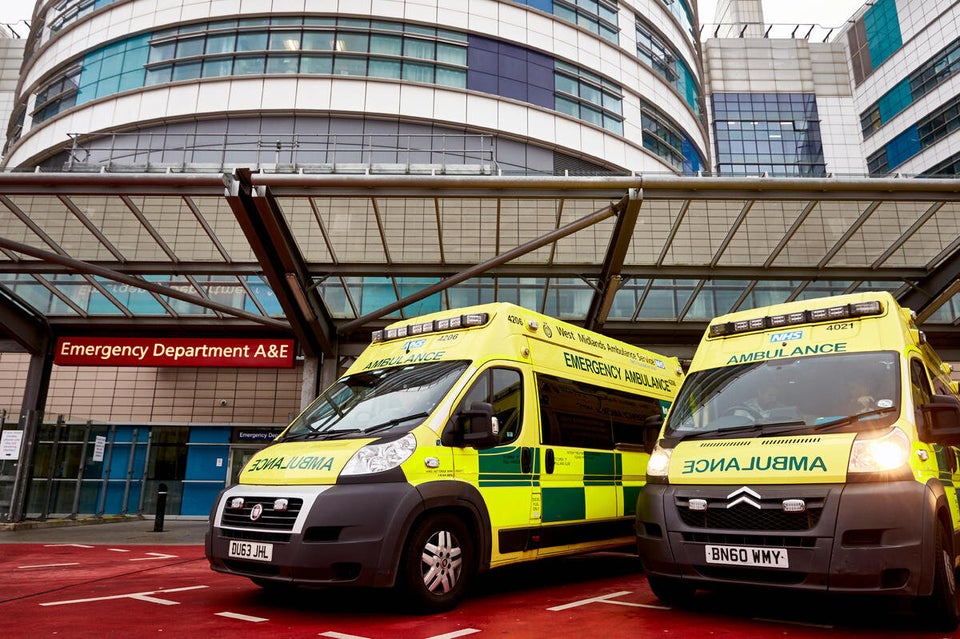 NHS Strike: Advice For Patients
Your hospital will be in touch to re-arrange any operations or appointments affected by the strike - and they'll propose amended dates and times should these be immediately available.
If you haven't heard from your hospital, you can call them directly, or contact NHS 111. Make sure you have your personal NHS number to hand.