The American model and mum-of-three, 61, uploaded a photo of the couple from 2000 with their daughter Alexandria and wrote the personal message on Instagram .
"Iman always told the story in such a charming way: 'It took two blondes to get me pregnant David Bowie and Christie Brinkley!'" she wrote.
Brinkley continued: "'You see...' Iman explained to me, 'in Somalia they say if you are having trouble getting pregnant you must hold a baby all day'.
"So I handed her my baby, Sailor, and she held her all day long and sure enough, it worked!
"After seven years trying without luck... Iman got pregnant.
"So beyond her great beauty and business savvy, and beyond Bowie's music and art, I always felt a sweet connection to this stunningly gorgeous and creative couple.
"My heart aches For Iman, and Alexandria for their untimely and unbearable loss. My deepest sympathy."
Iman gave birth to Alexandria in August 2000.
Bowie's wife has confirmed Brinkley's story in the past, crediting her model friend with helping her to get pregnant.
"She had her baby. So, I said, 'There is an African proverb that says that if you carry another woman's child for a day, you'll get pregnant'.
"And she said, 'Here!' So, I say it took two blondes to get me pregnant: Christie and David. It is a miracle."
The mum-of-two to Alexandria, now 15, and Zulekha Haywood, 37, from her previous relationship with basketball star Spencer Haywood, has previously opened up about her and Bowie's struggle to conceive.
"I did IVF, but nothing happened. So I began to think of adoption and then I got pregnant. It was definitely a miracle."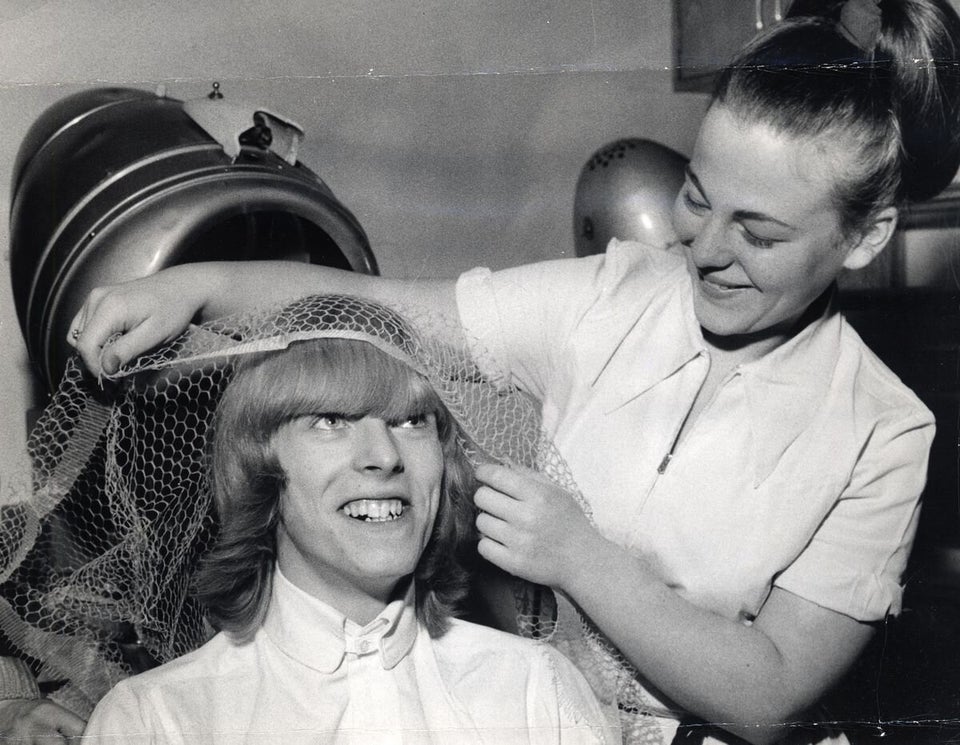 David Bowie's Most Iconic Looks