Madonna paid tribute to David Bowie during one of her live shows, calling him a "genius" and "one of the greatest singer-songwriters of the 20th century".
The pop diva paused for a moment during her show in Houston on Tuesday (12 January) night, to pay her respects to one of her musical inspirations, before going on to perform one of his biggest hits.
She told the crowd: "I want to pay tribute to a man who inspired my career.
"He was one of the geniuses in the music industry. One of the greatest singer-songwriters of the 20th century."
Referencing her latest album, 'Rebel Heart', she added: "He changed my life when I went to see him in concert in Detroit.
"He showed me that it was alright to be different. And he's the first rebel heart that I laid eyes on."
Madonna then strayed from her usual setlist to perform her own energetic version of the Bowie classic, 'Rebel Rebel', while accompanied by images of the singer from across his illustrious career.
She previously paid tribute to him in a lengthy Facebook post, writing: "David Bowie changed the course of my life forever… I found him so inspiring and innovative. Unique and provocative. A real genius."
David died on Sunday, at the age of 69, following a secret 18-month battle with cancer.
Other stars to have paid their respects include Brian May, who collaborated with him on the track 'Under Pressure', and music producer Brian Eno, who was behind some of his most beloved hits, including 'Heroes' and 'Sound And Vision'.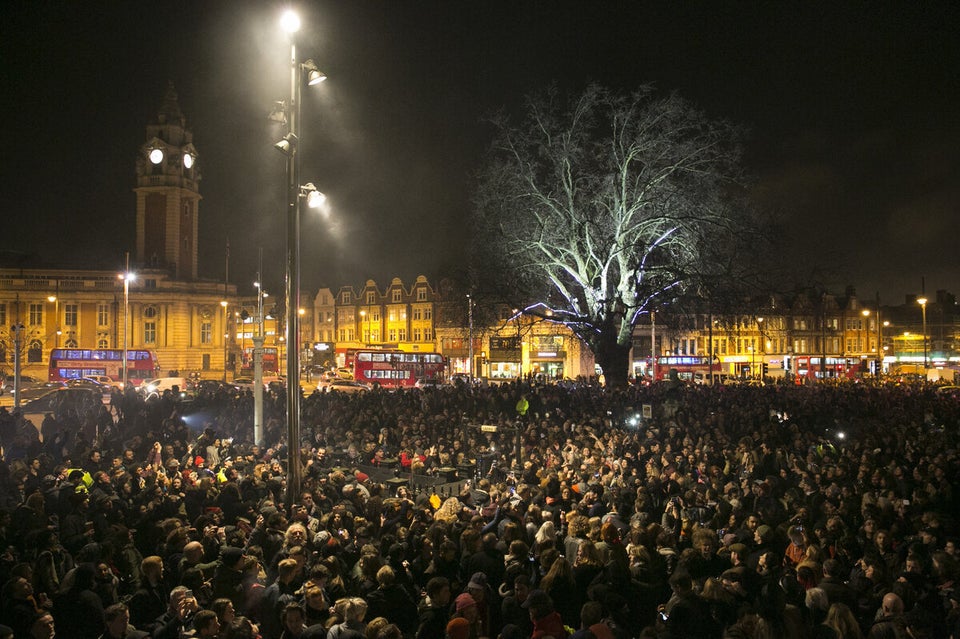 Brixton Bows For Bowie