MH370 investigators have found what they believe to be a 19th century shipwreck while searching for the missing Malaysia Airlines jet.
An eerie image released by the Australian Transport Safety Bureau shows what is thought to be a stricken 300-year-old ship.
The vessel, which appears to be remarkably intact, is thought by experts from the Western Australian Museum to be made from metal, the BBC reported.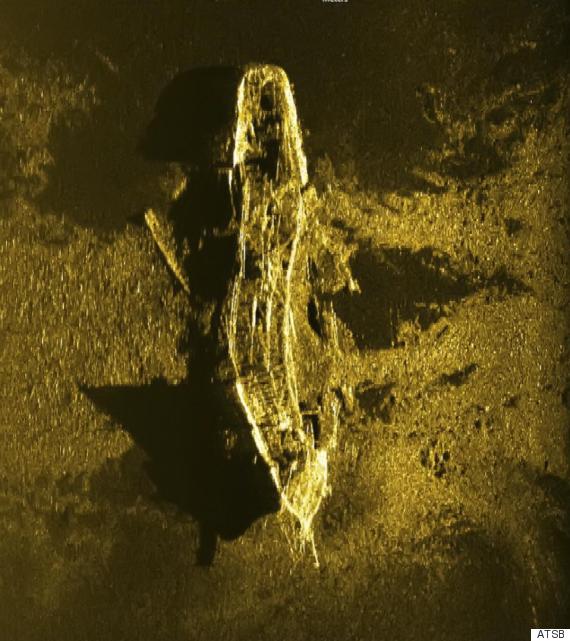 The vessel is believed to be a 19th century ship made of metal
This is the second shipwreck found during the search for MH370.
In May last year, another vessel, again thought to be a 19th century ship, was discovered.
Items such as an anchor could clearly be seen among the debris in images released.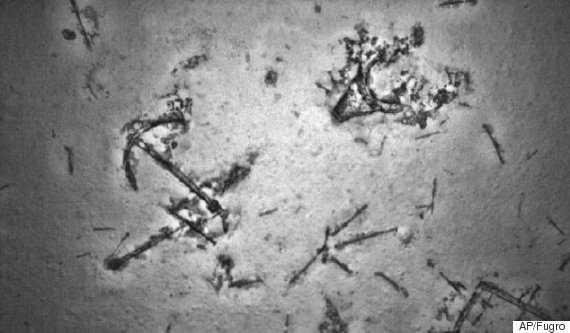 Items including an anchor near the first shipwreck found by the search teams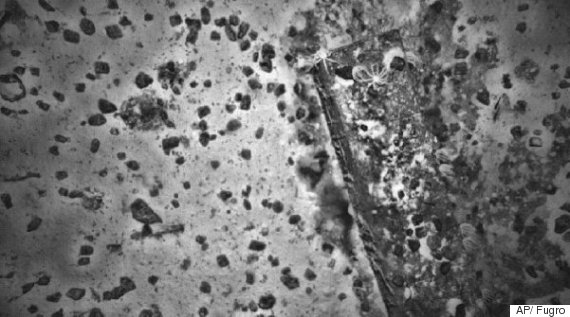 A range of debris was found on the seabed near the wreck
Speaking at the time, Peter Foley, who heads up the team leading the search, said: "It's a fascinating find, but it's not what we're looking for."
Foley, the Australian Transport Safety Bureau's director of the operational search for the lost plane, added: "We're not pausing in the search for MH370, in fact the vessels have already moved on to continue the mission."
Despite the finds, little has been found of the Boeing 777, which went missing while en route from Kuala Lumpur to Beijing on 8 March 2014.
SEE ALSO:
In July the first confirmed part of the Boeing 777 - a flaperon - washed up on Reunion Island in the western Indian Ocean.
Australian Transport Safety Bureau Chief Commissioner Martin Dolan said drift modelling indicated that debris could have floated to the island from where they believed the missing plane crashed 1,800 kilometers (1,100 miles) southwest of Australia.