A French official says that some high school students swept away by a deadly avalanche in the Alps may have skied ahead of their teacher.
Jean-Paul Bonnetain, top administrative official for the Isere region, urged all skiers to heed avalanche warnings after three people were killed at the Deux-Alpes ski resort Wednesday.
Two of the dead, a boy aged 14 and a 16-year-old girl, were among a group of 10 French high school students skiing with their teacher, and the third was believed to be a Ukrainian skier.
Speaking on i-Tele television Thursday, Bonnetain said "initial witness accounts describe students passing ahead of the leader."
Another regional official said the group had no guide.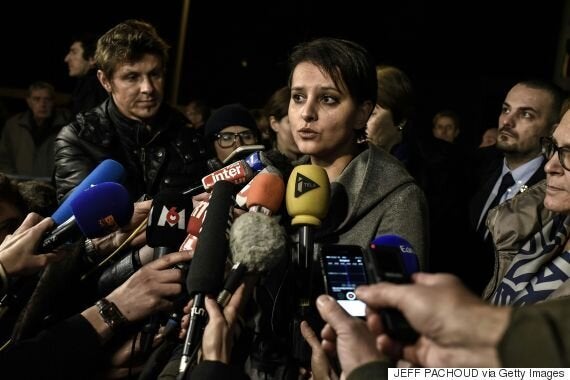 French Education minister Najat Vallaud-Belkacem addresses the media at the Saint-Exupery high school in Lyon on January 13, 2016, after the avalanche
Gendarmes returned to the scene Thursday with investigators looking into why the teacher apparently took the students into a closed ski slope.
French minister for youth and sports, Patrick Kanner, told Europe 1: "How could anyone think to take children, after a period of heavy snow, on a track that was closed?"
The prefect of the Isere region told BFM-TV that the ski trail where a deadly avalanche hit a school group was so risky it had been closed since the "beginning of the (ski) season" in December.
Jean-Paul Bonnetain said Wednesday evening that the group leader "had taken the initiative" to lead the school group onto this piste.
He said that the trail "was really of a technical level" that is not suitable for beginners or high schoolers aged between 16 and 17.
Popular in the Community