Kendall Jenner was announced as the face of Mango's spring 2016 collection this week, but the new campaign is causing some serious controversy
The Barcelona-based fashion brand plans to feature four different models and themes throughout the season. The first - in which Jenner stars - is called 'Tribal Spirit'.
The images released so far seem to show a more boho influence. Mango's new line is said to be inspired by the African savanna and will also include a tribal print dress.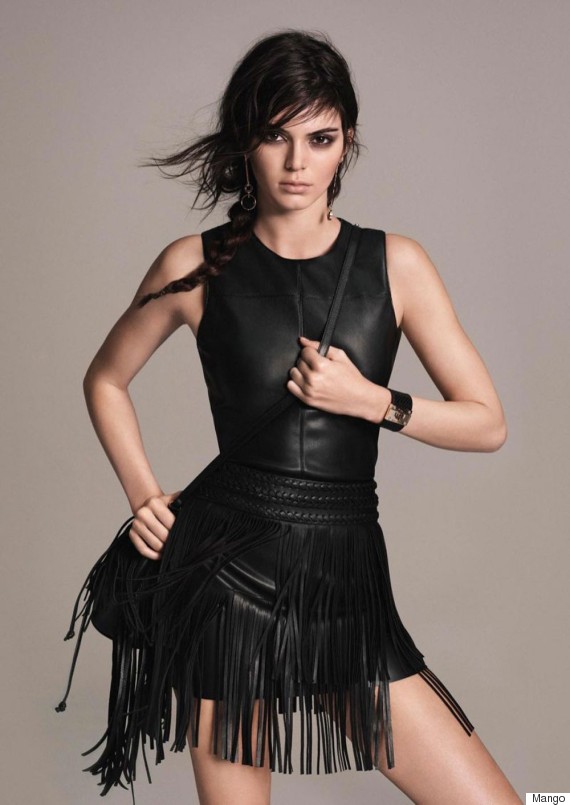 "I am delighted to have been chosen to present the Tribal Spirit part of the collection," Jenner said in a statement.
"I love wearing the designs, fabrics and shapes - they really speak of the allure of nature which I know this collection was inspired by.
"The shots we created on set reflect the natural undertones of the collection while showing really beautiful, striking pieces. It was a great shoot and working with the entire Mango team was an amazing experience."
But, similarly to Valentino's 'Africa-themed' fashion show, people are not happy about the shoot - taking to social media to express their views.
Many felt that the tribal influences were an example of cultural appropriation, while others slammed the retailer for not using a black model.
Mango's new campaign Tribal Spirit is inspired by the African Savannah & Kendall Jenner, a white girl, is the model??? Why????????

— ⭐️ sharpay evans ⭐️ (@chandravidar) January 15, 2016
Kendall Jenner has been chosen as the face of Mango's Africa-themed campaign: https://t.co/frB3IdBDvD @runway_riot pic.twitter.com/yF7sna6zTH

— Malikah Kelly (@malikahkelly) January 15, 2016
Wow. I bet the WoC in modeling are thrilled Kendall Jenner will Star in Mango's 'Tribal Spirit' https://t.co/tjOk9YCITN (from @wwd)

— Amber Love (@elizabethamber) January 13, 2016
Trust in @Mango for fashionable cultural appropriation. #shame

— Pablo Godoy-Estel (@pabl0godoy) January 15, 2016
@Mango's 'Tribal Spirit' Spring 16 Campaign was inspired by the African savanna, but they didn't use a Black model https://t.co/IBsUOfadSd

— donbleek.com (@donbleekcom) January 14, 2016
HuffPost UK Style has contacted Mango for comment and will update this article on response.
SEE ALSO:

ASOS 'Halloween' Bindis Spark Cultural Appropriation Debate

Valentino Uses White Models For 'Africa' Themed Show, Twitter Reacts

This Magazine Is Under Fire For Teaching White Women How To Get An Afro