Extraordinary footage has been released of the moment a woman tried to stab a 15-year-old boy as he boarded a bus with his grandmother.
Police said the suspect was already on the bus and approached the victim with a large kitchen knife before attempting to attack the boy.
The teenagers 51-year-old grandmother defended her grandson, intervening on the route 133 bus on Brixton Road, in south London.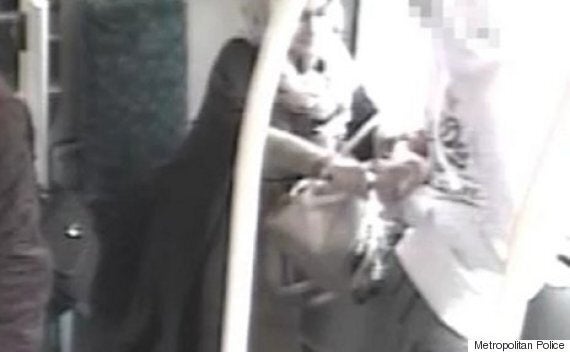 A woman stabbed a 15-year-old boy on a bus in south London
After the intervention, the grandmother managed to disarm the suspect, who then got off the bus and fled towards Oval.
The victim suffered a minor cut to the stomach after the traumatic incident.
The weapon recovered at the scene
The suspect is described as an Asian woman, aged between 20 and 30. She wore a distinctive headscarf with a kangaroo print.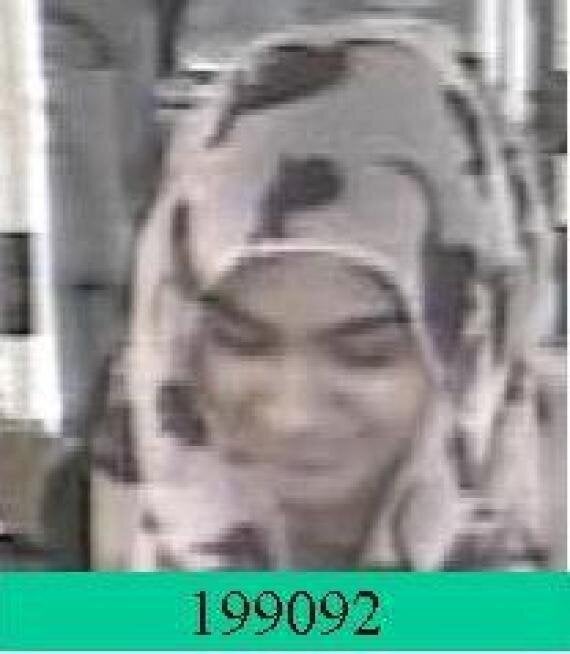 Police released this image of the suspect
Anyone who was on the bus at the time of the incident or has any information, is urged to call police via 101 or Crimestoppers anonymously on 0800 555 111 quoting reference 199092.