Shocking footage has emerged of two suspected robbers taking presents from beneath a Christmas tree in a family home.
The suspects are believed to have climbed over a garden fence before breaking into the back of the house in south London.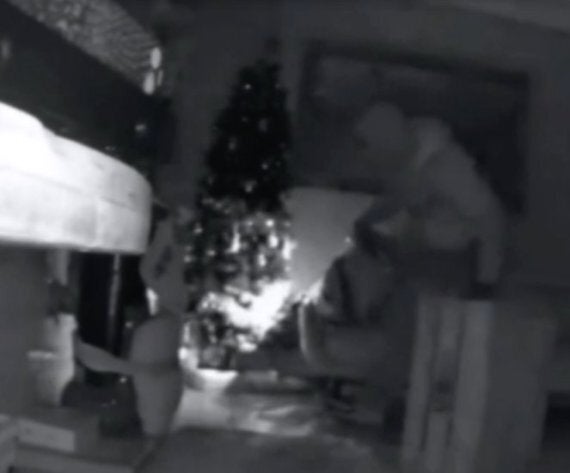 The suspect can be seen reaching behind the tree for the presents
The shocking images show the pair casually stealing the gifts and lifting the tree to reach to the items.
The gifts reportedly contained jewellery, photographic equipment, a tablet and a laptop. Police said soft toys, puzzles and games belonging to the victims' baby were damaged.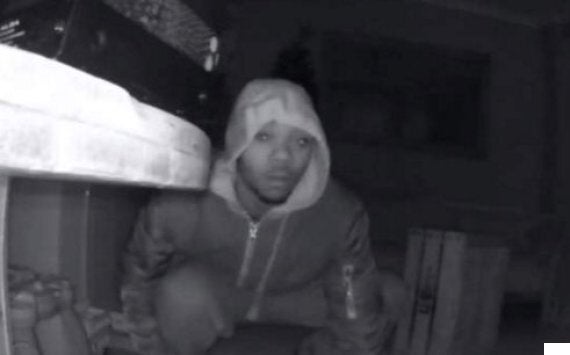 One of the suspects was caught up close by the camera
Throughout the footage the duo can be seen walking around, leaving dirty footprints as they rifle through the householders' belongings.
Police released the CCTV in an attempt to identify the alleged trespassers.
The first man is described as in his 20s and of medium build, with thick eyebrows. He was wearing a zip top with three stripes on the shoulders, with the hood up, jeans, trainers and gloves.
The second man is also in his 20s, black and of slim build with a dark beard. He was wearing a dark-coloured zip-up jacket over a light-coloured hooded top, loose fitting trousers, dark trainers with a reflective strip on the heel, and gloves.
Anyone with any information should contact police on 101 or Crimestoppers anonymously on 0800 555 111.