This dramatic video shows the moment a shop in west London has caved in due to high winds, startling passers-by.
High winds lifted the roof from the building in Uxbridge Road in Shepherds Bush causing it to later collapse.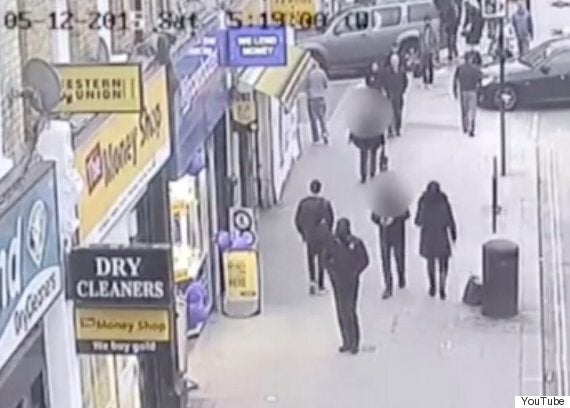 Shop collapses in street on Uxbridge Road
About five seconds into the 20-second long clip, a man is almost hit by the falling debris.
He begins to walk past the store without realising its impending collapse.
The onlooker can be seen continuing unscathed as suddenly the roofing comes crashing down next to him, whilst others look around in apparent shock.
The incident took place on December 5 and no one was seriously injured.