CCTV footage emerged on Wednesday of a woman being sexually assaulted on her doorstep, as she struggled to open her front door in London.
The woman, in her 20's, was attacked from behind as she returned to her house in Clapham at 8pm on 26 October.
An outside camera recorded the scene as the man crept up behind her, before aggressively pushing her to the floor.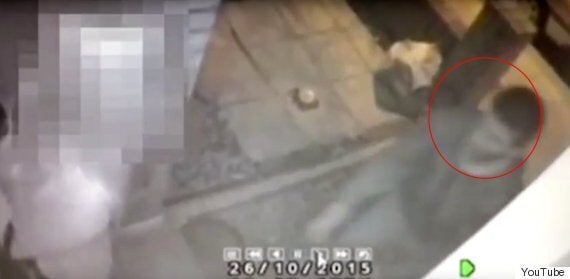 The footage was captured outside of her door
The victim can be seen attempting to fight back, before screaming in fear. After the cry for help, her attacker can be seen running away.
After the attack, the victim spoke out anonymously. She told MailOnline: "I just walked home, got the keys in the door, and all of sudden, he was there. I wasn't aware he was there - until he put his hands on me.
"I was so afraid. That's all I could think of. That's all that was going through my head."
Metropolitan police have launched an investigation into the incident.
Their statement read: "Detectives in Lambeth are investigating an allegation of sexual assault at 20:15hrs on Monday 26 October in the Clapham area, SW2,
"A woman in her 20s was sexually assaulted by a man. Enquiries are ongoing and there are no arrests at this stage."
Anyone with information about the incident should call Lambeth CID on 101 or Crimestoppers anonymously on 0800 555 111
Popular in the Community