A Labour government could ban companies from paying out dividends to shareholders unless they pay all their workers the living wage, Jeremy Corbyn is indicating.
In a keynote speech, the Labour leader will signal his determination to tackle pay inequality as part of a drive to "institutionalise fairness" in Britain.
Addressing a Fabian Society conference in London, he will say that too much of the proceeds of economic growth in the UK have gone to those at the top.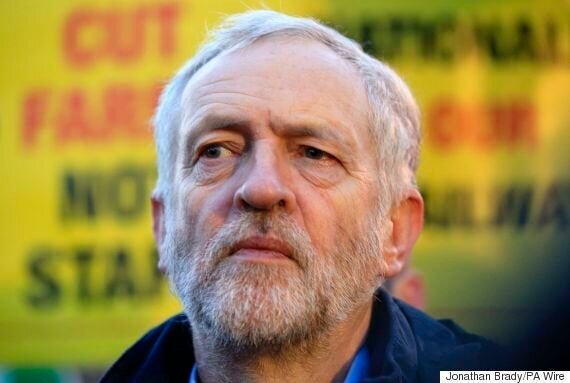 Jeremy Corbyn wants to ban companies from paying dividends to shareholders unless they pay their workers the living wage
"Of the G7 nations only the US has greater income inequality than the UK. Pay inequality on this scale is neither necessary nor inevitable," he will say.
"Too much of the proceeds of growth have accumulated to those at the top. Not only is this unfair, it actually holds back growth. A more equal society is not only fairer, it does better in terms of economic stability and wealth creation."
One option could be the imposition of "pay ratios" between those at the top and those at the bottom of a company's pay scale, he will suggest.
Alternatively, firms could be barred or restricted from distributing dividends until all their employees are getting the living wage - which is higher than the minimum wage.
"Only profitable employers will be paying dividends, if they depend on cheap labour for those profits then I think there is a question over whether that is a business model to which we should be turning a blind eye," he will say.
The speech by Mr Corbyn - who is also addressing the Unite trade union's Scottish conference later in the day - will be seen as an attempt to regain the political initiative after the turmoil of the shadow cabinet reshuffle.
Labour disclosed on Friday that former London mayor Ken Livingstone - a close ally of Mr Corbyn - would have no formal role in the party's defence review.
It had previously been announced that Mr Livingstone - who shares Mr Corbyn's opposition to the Trident nuclear deterrent - would co-chair the review, to the fury of many Labour MPs.
Nevertheless, the review will still be led by a Trident opponent - the new shadow defence secretary Emily Thornberry, who replaced the pro-Trident Maria Eagle in the reshuffle.
The Labour leader will also use his speech to launch a bitter attack on the Conservatives, accusing them of "running the state into the ground" for ideological reasons.
"Their concept of fairness is of a very different order to ours," he will say.
"Fairness for only a few is not fairness, but privilege.
"Look at the floods - flood defence schemes up and down the country cut back because of a political ideology that says the state must be shrunk.
"I saw the consequences of that. I met the families who had lost their personal possessions, their photos, children's toys, family pets."
Related