Well, if you're Tim Peake, you brew a cup of coffee that looks nothing like what we have here on earth.
In a video posted on YouTube, Peake begins the java-making process by pulling out a silver sachet with the label "coffee w/cream & sugar substitute."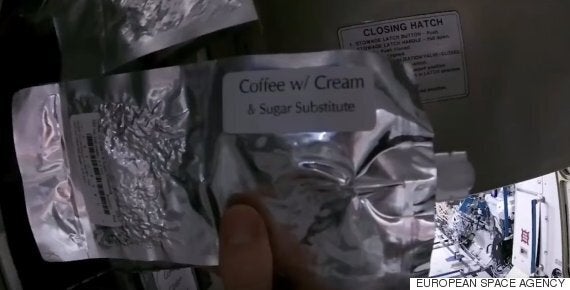 He then adds hot water from a dispenser: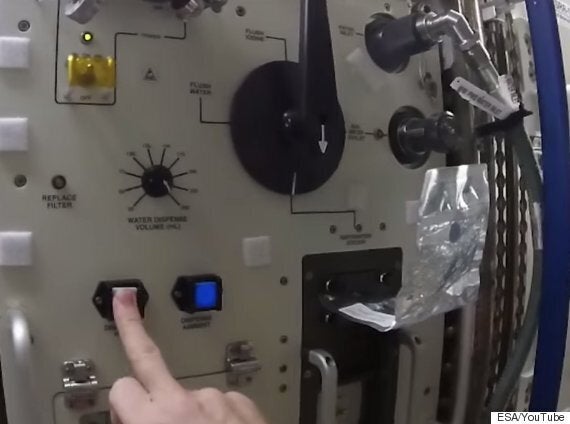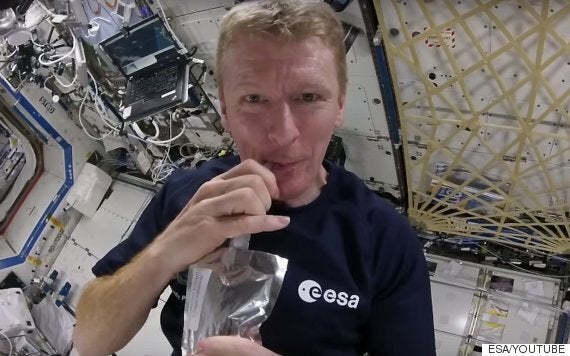 While the drink doesn't look like your average shot of caffeine, coffee in space is not something astronauts take for granted.
In an attempt to make the ISS coffee experience as authentic as possible, the astronauts also got six "zero-G coffee cups."
Inventor Mark Weislogel, a fluid physicist, told NASA at the time:
"If you tried to use a regular coffee mug, you might not get the coffee to your face...it would be trapped at the bottom of the mug."
The other option, he added was to "dip your tongue in the cup, and lick the hot coffee out.
"Or you could throw it out of the cup and suck down the scalding blob that forms in the air."
What the zero-G coffee cup does, is that it allows the liquid to go with the flow.
"Basically," explained Weislogel, "the liquid piles up right at the lip of the cup and keeps flowing as you sip. It pours out by the combined effects of your mouth, the wetting conditions of the fluid, surface tension, and the particular shape of the cup."